One of our favourite places for mountain biking and hiking is the wee town of Reefton. It is just under an hours drive inland from Greymouth so one of our go-to places when we have some time on our hands and want a nice outing.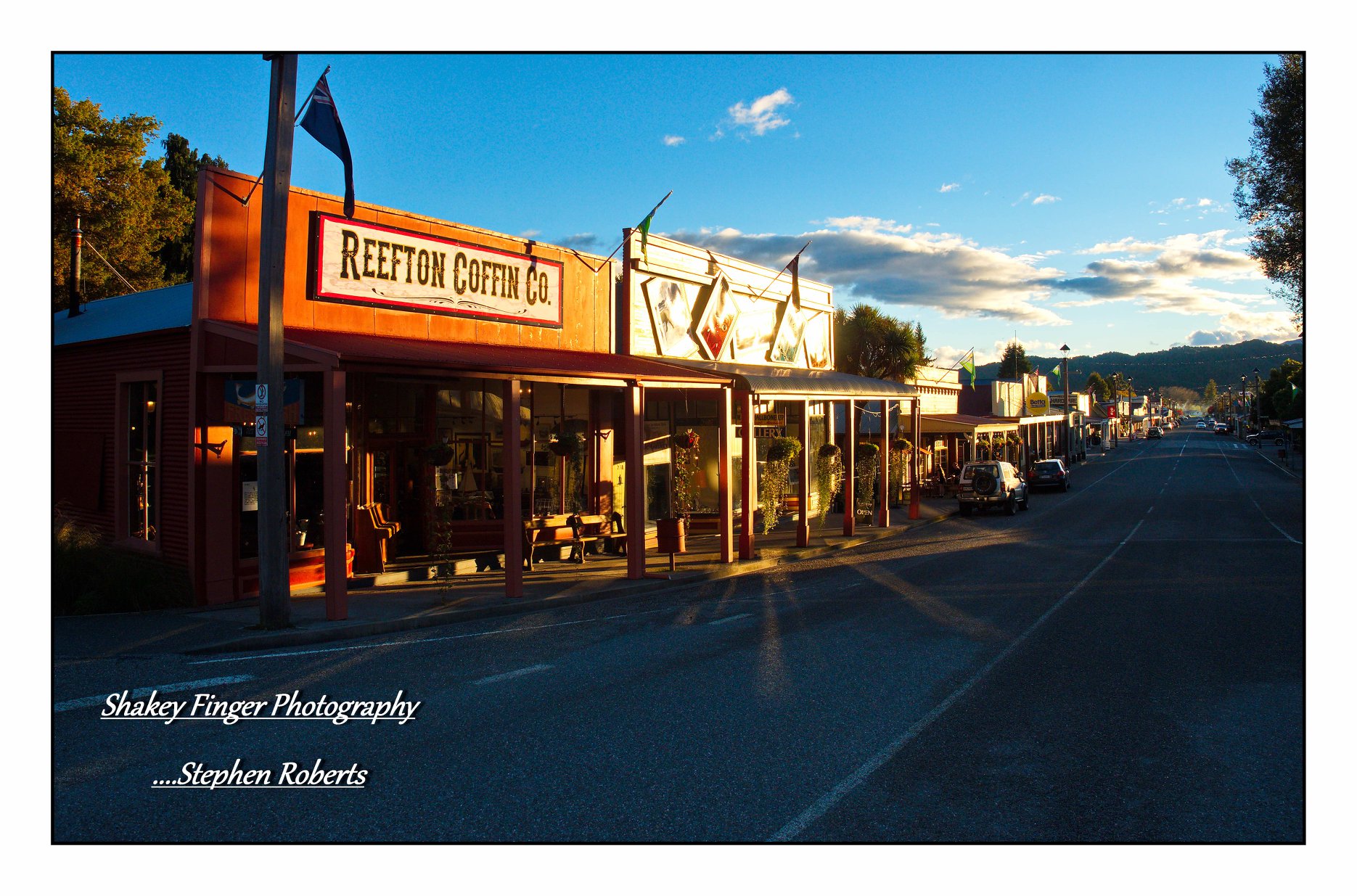 Stephen and I both commented a visit was overdue so we loaded up the bikes and took the drive up the valley.
Destination Murray Creek tracks at Blacks Point just on the outskirts of Reefton. We've got the fur kids with us and they recognise the area and are super excited to be let loose and get a good run.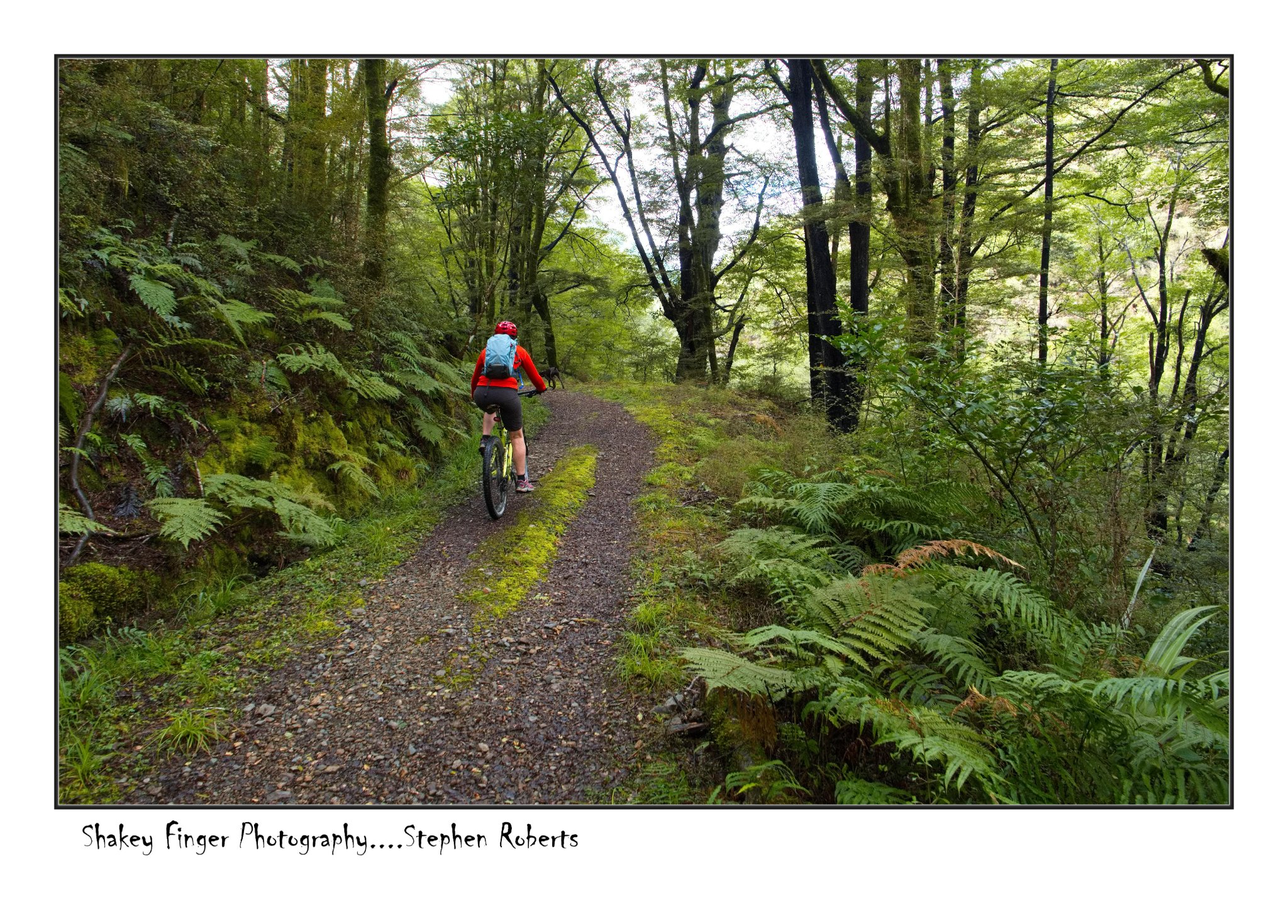 Five, four, three, two, one and we're off….. sounds like a race but I assure you it is anything but – not for the hoomans anyway. This track starts straight into climbing – short and sharp to boot. Doesn't faze the kids though, not with four paw drive and so many good smells to divert their attention along the way.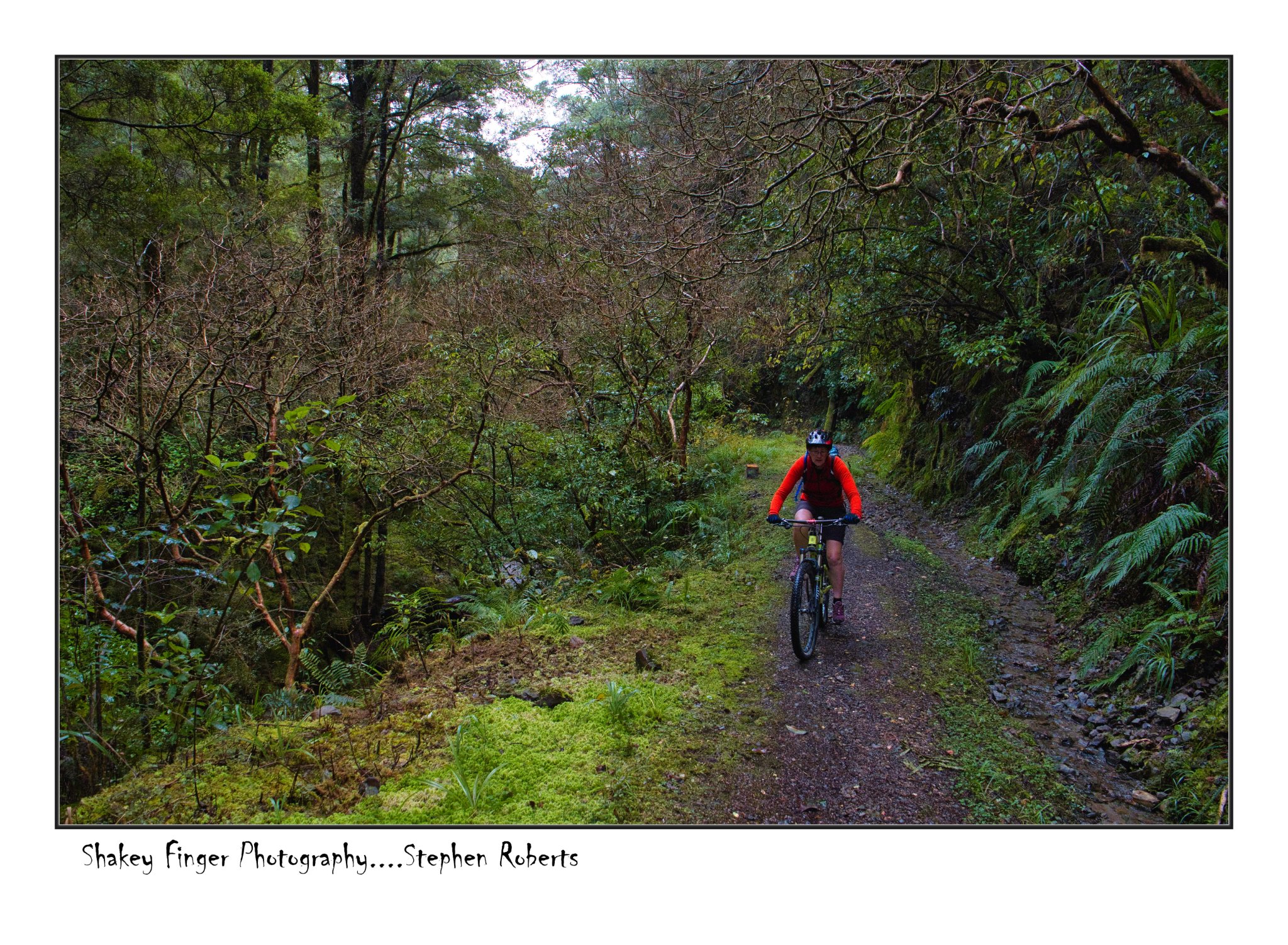 We soon get our rhythm going and make our way grinding up the hill. Thankfully it does peter off a bit and the legs get a chance to warm up and recover. It is super pretty biking up through the forest and following the creek as it meanders down below us.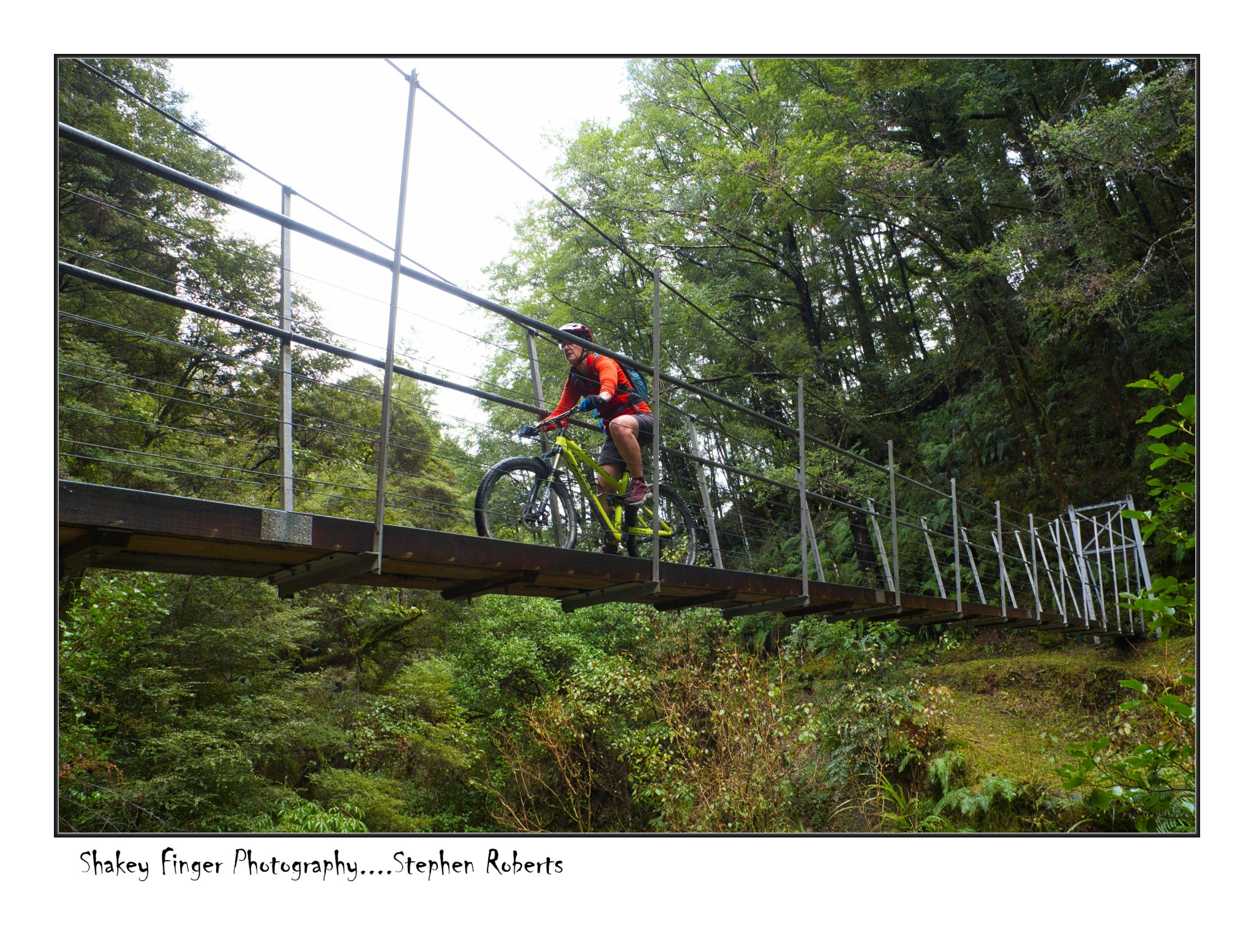 Thankfully before long we reach the swingbridge over the creek. I say thankfully as there is about 100 metres of very steep gradient with loose rocks to negotiate just before the swingbridge – my least favourite part of the whole ride so always a sense of relief once we reach the swingbridge and know the worst of the climb is over.
I enjoy the challenge of trying to ride across the swingbridge – it is pretty narrow and of course moves so is a good test of my balancing skills if I can make it across without grabbing the railing or putting a foot down. Today I let loose with a whoop whoop as I successfully make it across to the other side.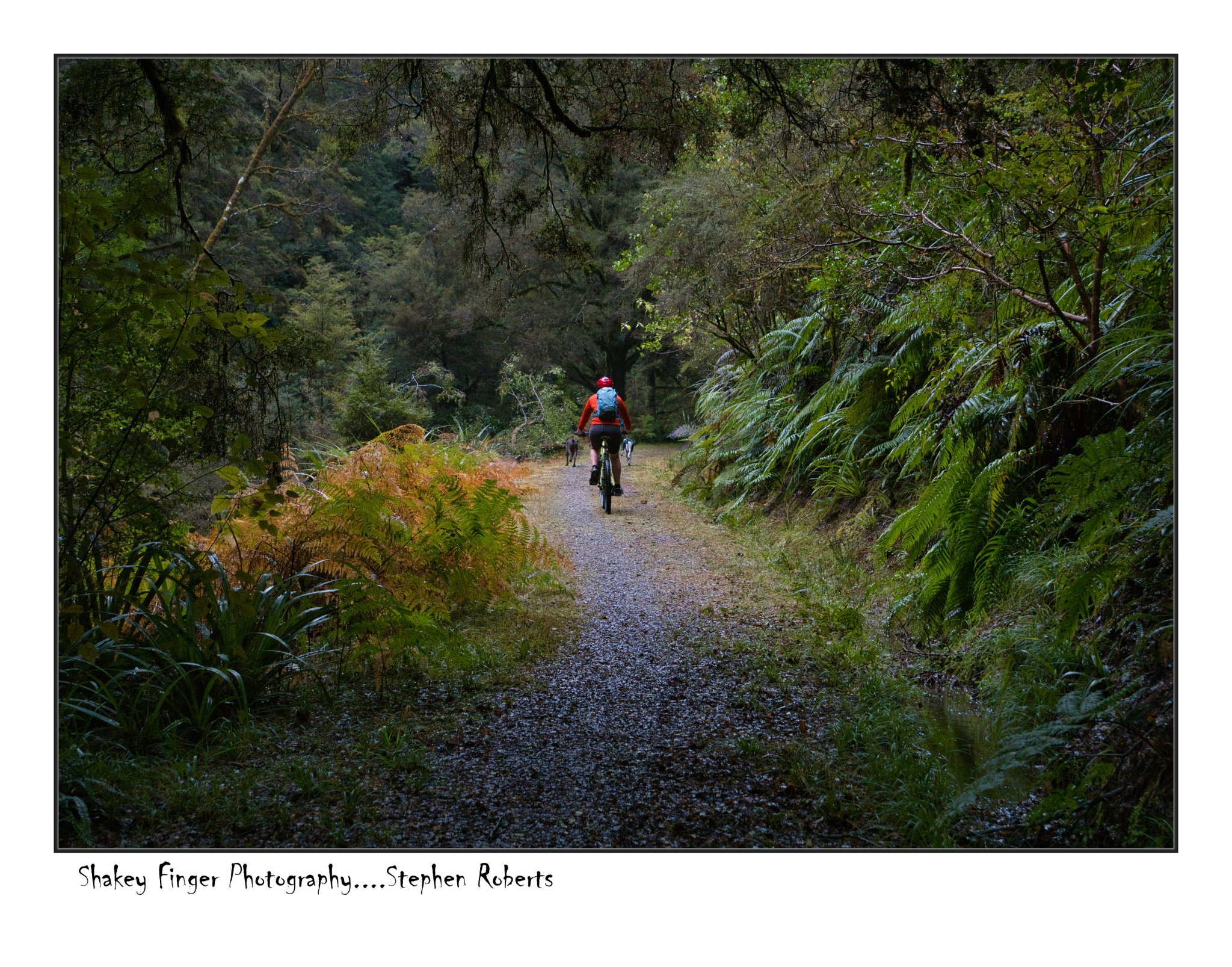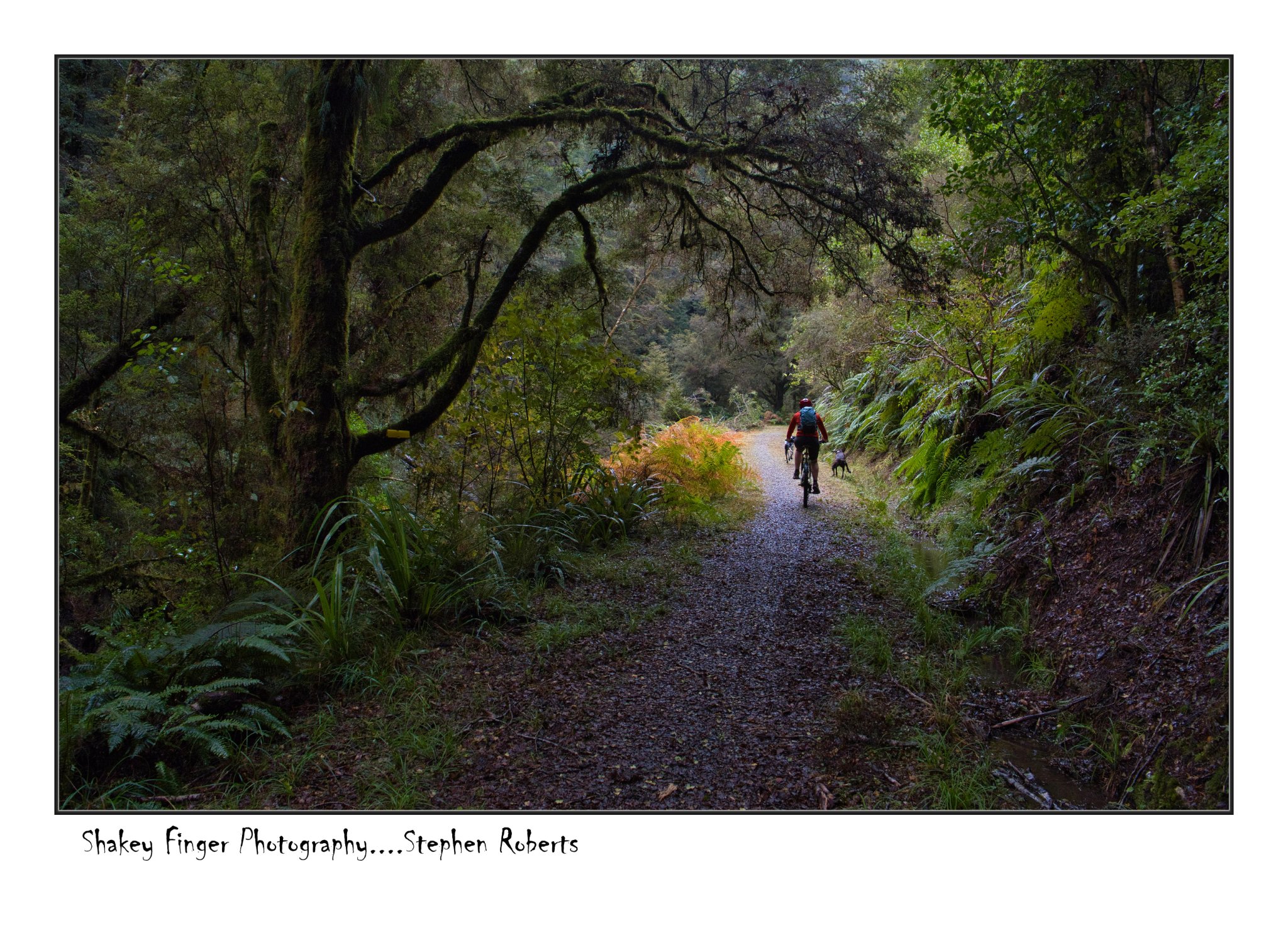 The right side of the creek is more of a gentle meander up through the bush. The vegetation changes slightly as it opens out a bit more, letting the light filter through the canopy of the trees.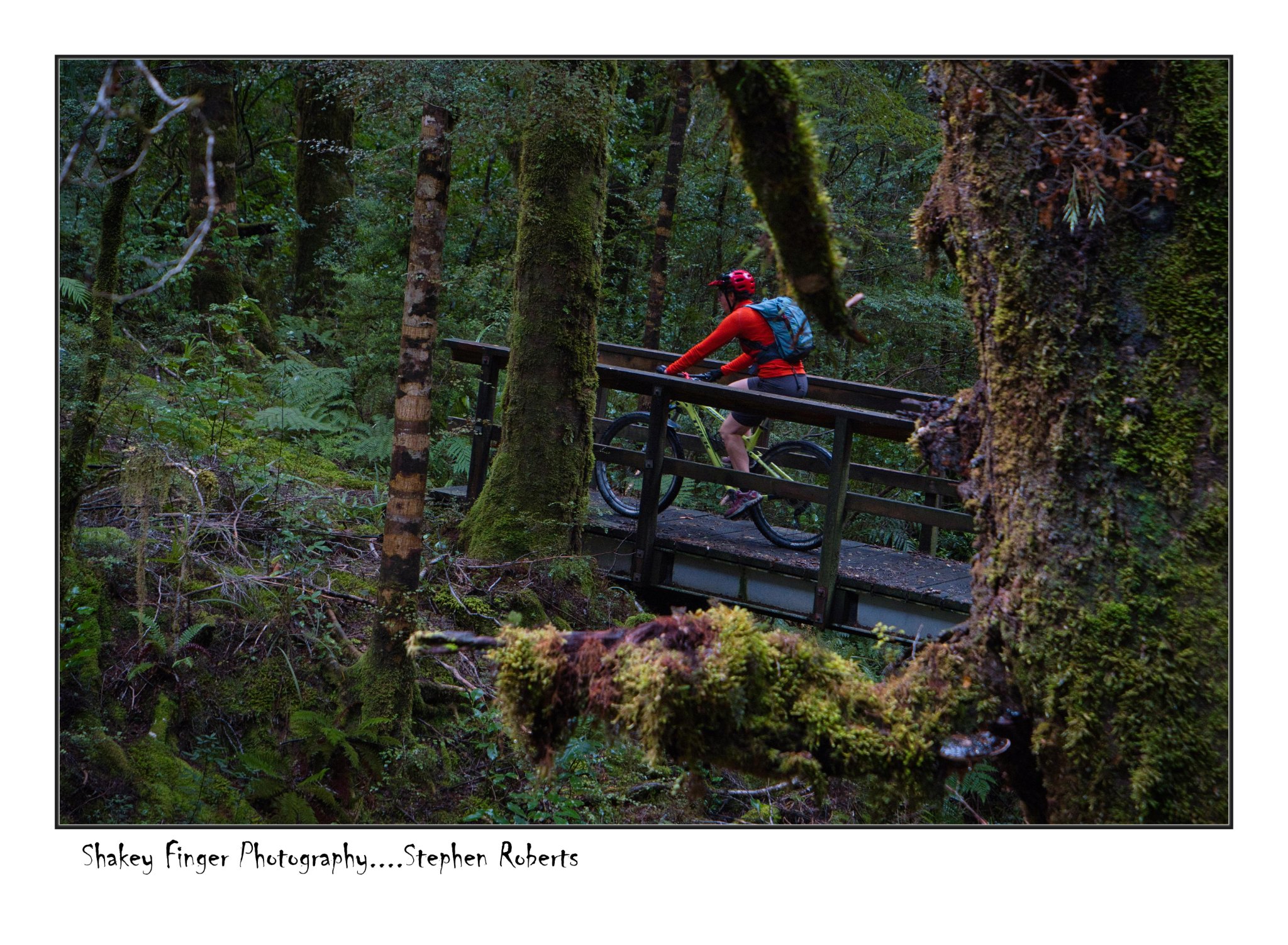 A smaller bridge takes us back across to the other side of the creek and the gentle meander that we were enjoying slowly starts to increase in gradient – up, up, up, remembering what goes up must come down so some fun times are ahead of us…… eventually…….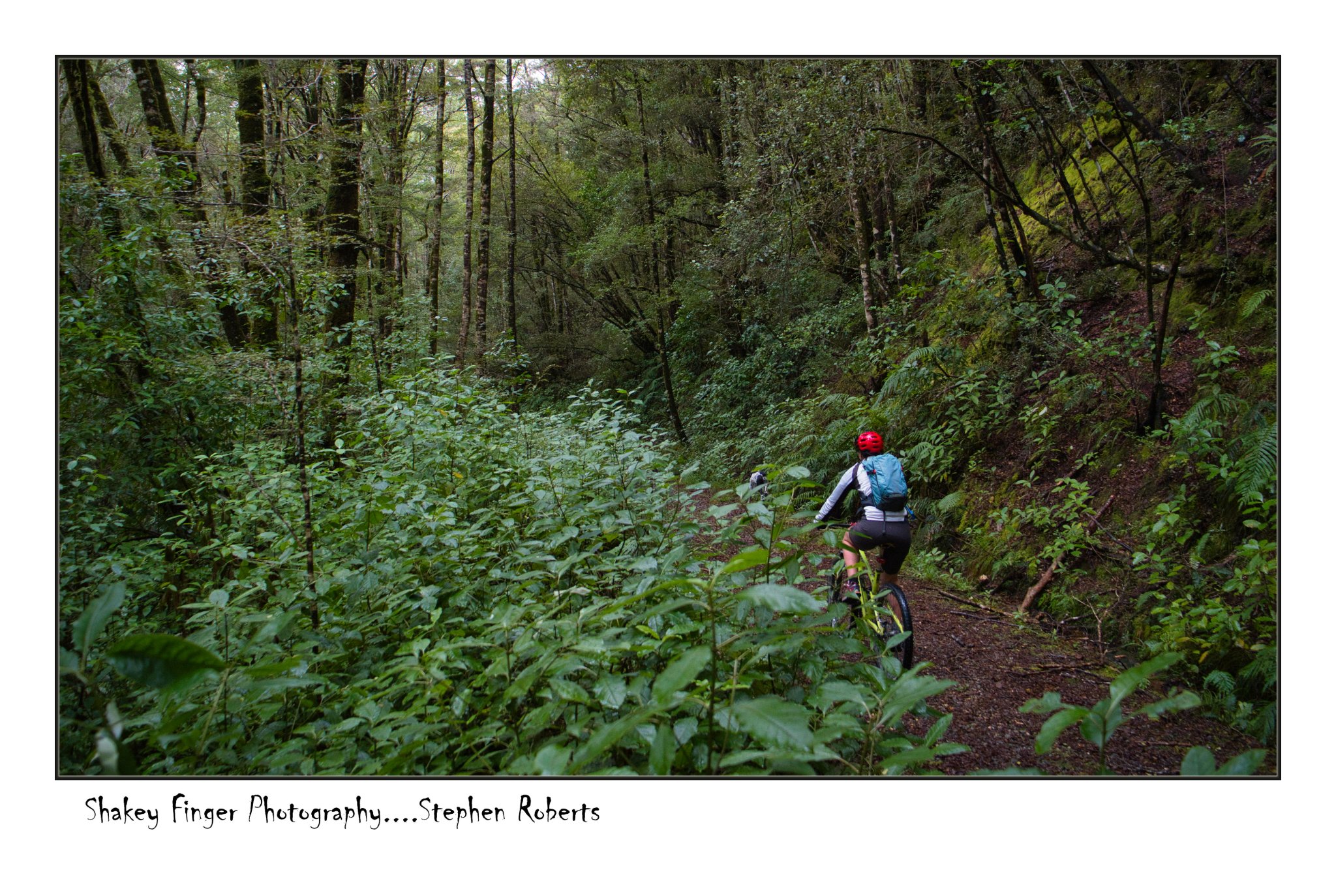 One noticeable thing about being back on this of the track is the sea of green. This side is much more shaded and the green foliage all around us is popping. We're waiting on the fairies to come out and say hello or better still Tarzan to swing on by – aaahhhh aahh aahh aaaaaaahhhhhhh (I have no idea how to type that jungle calling lol).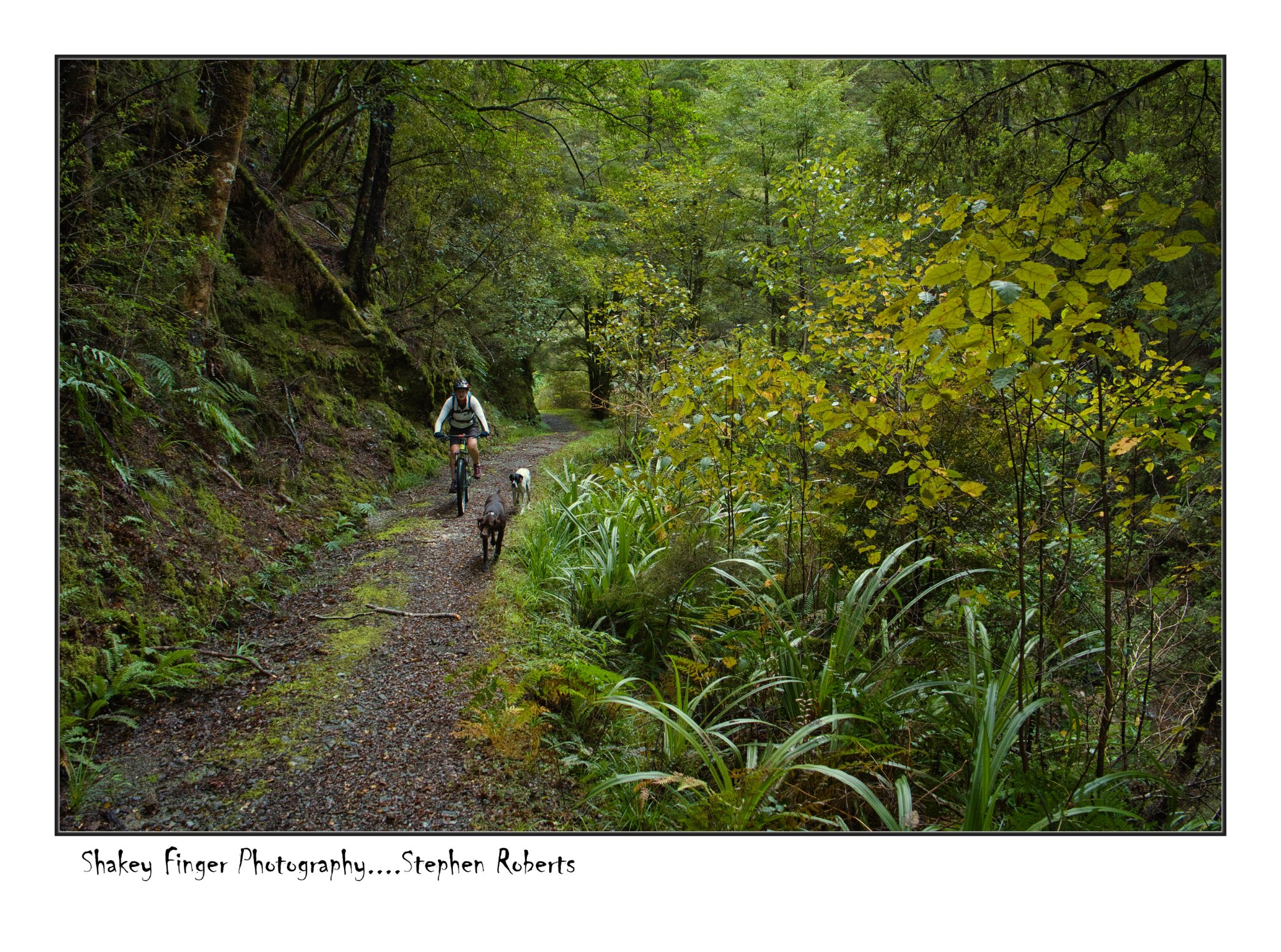 It is a fun descent and the dogs like to think they are racing us down. Dream on kids, if we wanted to we'd kick your buts – well maybe. Soon enough we're back at the swingbridge.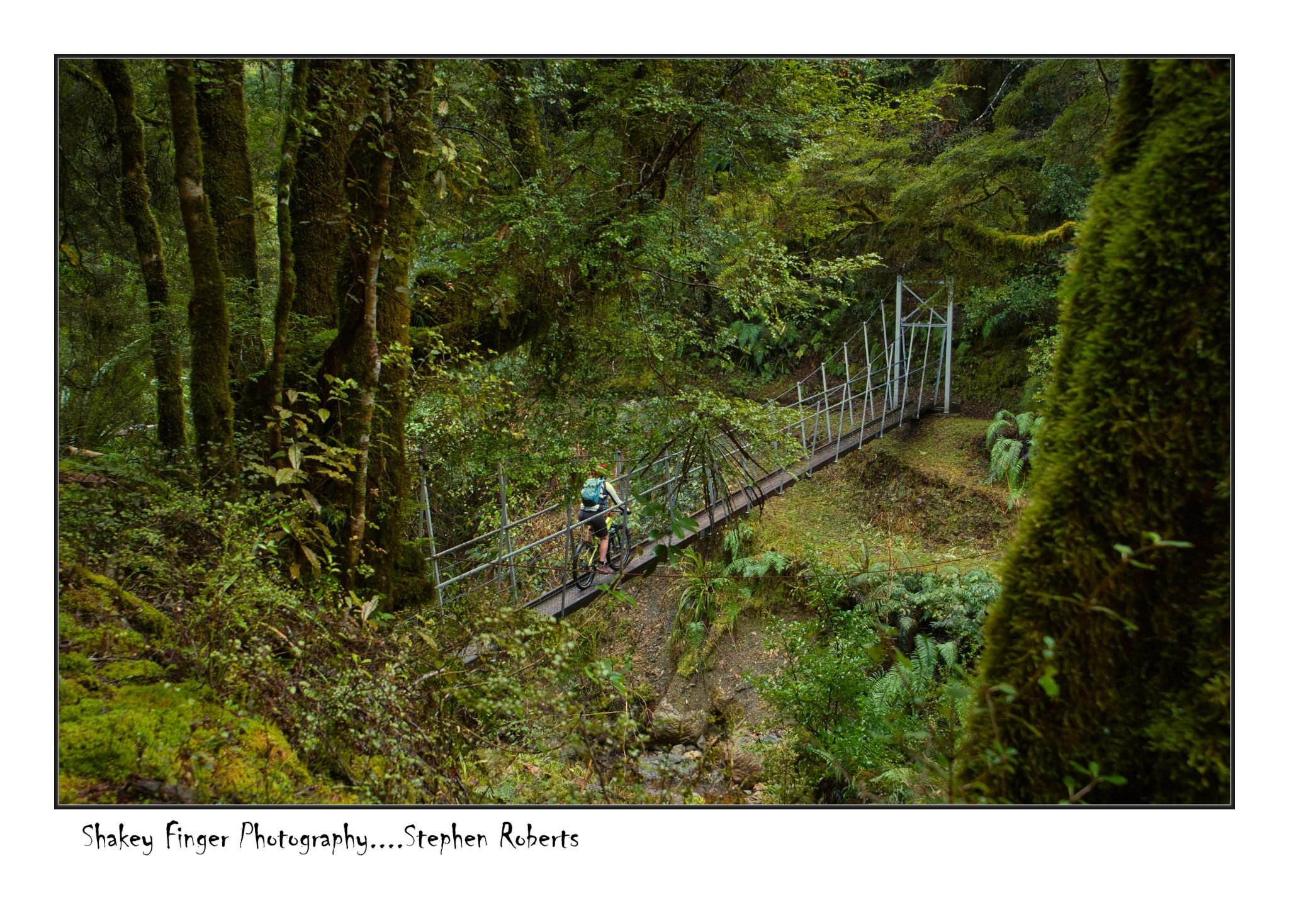 I let out a whoop and hollar at the joy of another successful crossing – this girl is on fire! Well I like to think so anyway haha.
A final quick blast and we're at the end, or back at the start, however you want to look at it. Kids happy – check, hoomans happy – check, good day out by all – check. Thanks Murry Creek Tracks and thanks Reefton, you didn't disappoint. To top it off we stopped at Nana Ni's Cafe on the main street in Reefton for a takeaway coffee and apple turnover – now that is a great way to finish a ride!
---