West Coast Hospitality
At Breakers you'll enjoy true West Coast hospitality with your New Zealand born hosts Jan and Stephen with the family dogs Ansel and Emma not far away.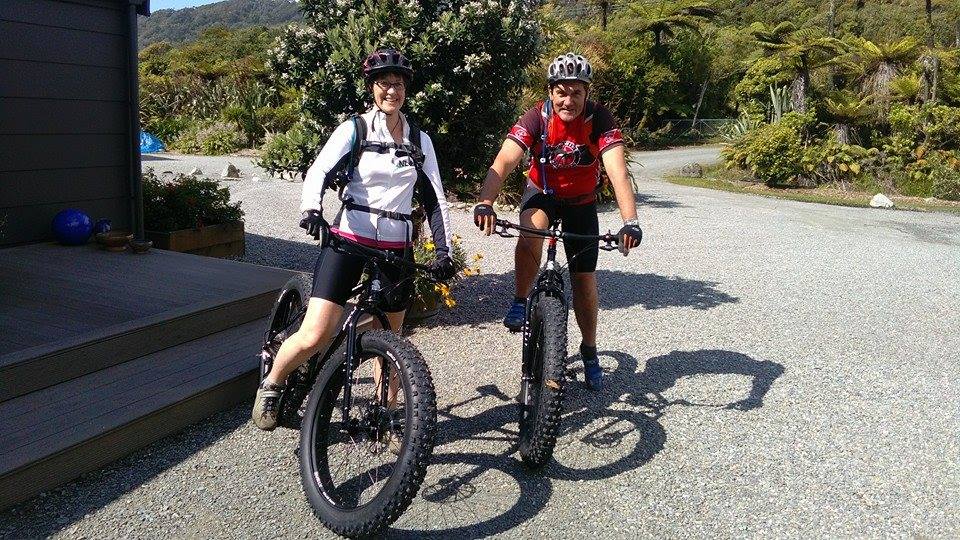 Jan - Your Host
Jan is your main host at Breakers and is originally from Invercargill - the deep south of New Zealand. Invercargill is where she was born and raised before moving to Queenstown for 17 years. Jan moved to "the Coast" in 2004 with her beloved dog Jeddyboy and met Stephen in 2005. Jan loves the outdoors and enjoys mountain biking and hiking. She can provide you with a wealth of information, advice and suggestions on how best to maximise your experience of the West Coast as well as the South Island in general. Visit our Sustainability page to learn more of Jan's Maori history and culture.
Stephen
Stephen was born and bred on the West Coast. He has lived here all his life with the exception of a two year break where he lived in the UK, France and Portugal. He also spent six months in Australia. Stephen is very passionate about the West Coast and the wonderful experiences it has to offer visitors. He enjoys mountain biking and hiking as well as kayaking and surfing. Stephen is also a photographer and doesn't go far without his camera. The photos on the website are all taken by Stephen and many of his images are used for promotional work involving the West Coast under the name Shakey Finger Photography - Stephen Roberts. Stephen is often on site, but as he is a self-employed electrician and photographer, he is generally at work during the day. If not, he can be found in the garage tinkering with his mountain bikes or helping out in the gardens.
The "Kids"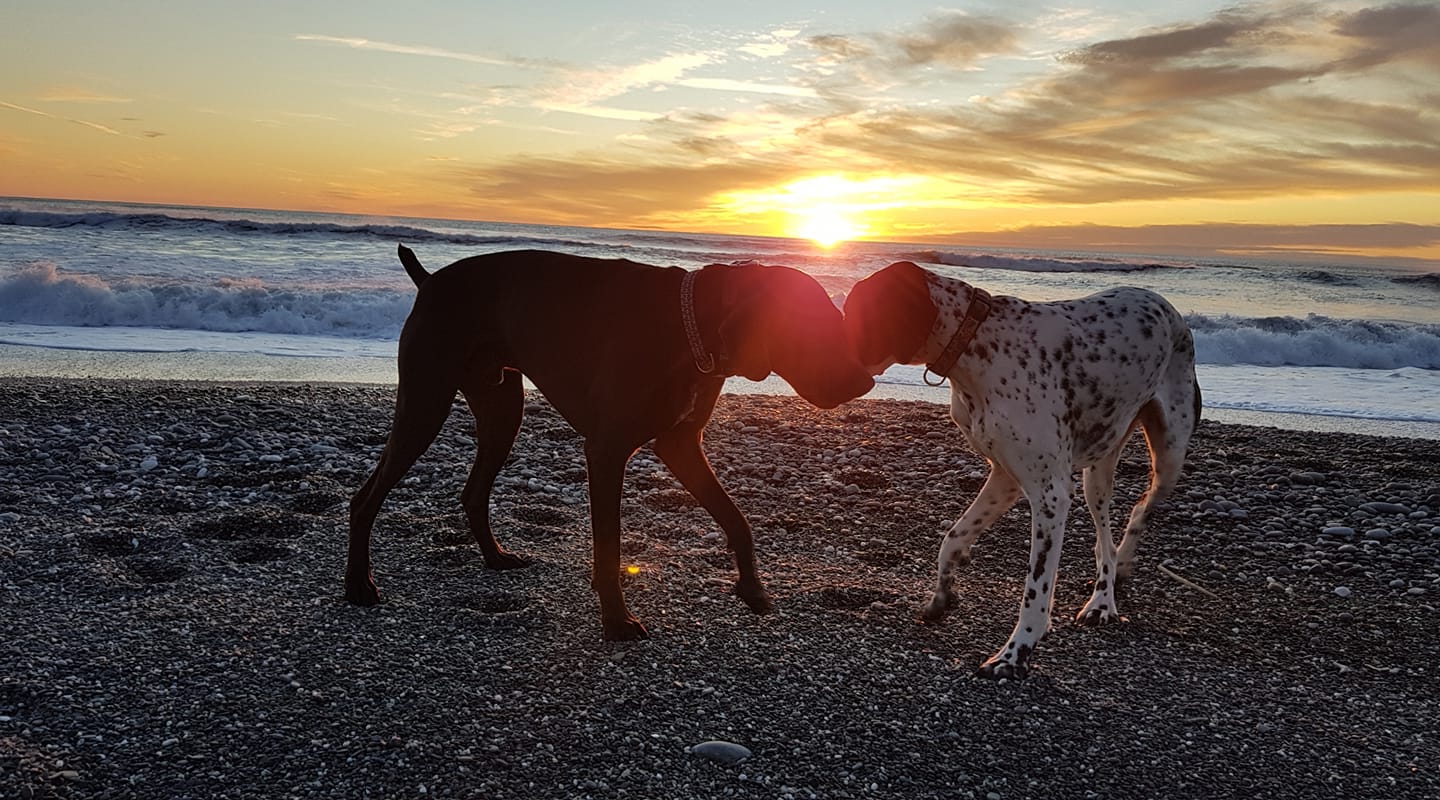 We have two dogs at Breakers - more fondly known as our children!
Ansel is a German Short Haired pointer - nearing 5 years old now he still has puppy tendancies and thinks everyone will love him - he is still learning so thanks for your patience with him and us.
Emma is an English Pointer and our first female fur baby. She is a rescue who has very much landed on her feet coming to join our family. Nearing 3 years old she has settled in nicely and while occasionally can be a little weary when first meeting new people, she can also be a bit boistorous so apologies if she likes you a bit too much - she is a right snuggler.
The "kids" have their own area and generally do not interact with the guests at Breakers unless they are invited. You will see them playing out on the grounds though and down on the beach - they would like to say "on their beach"!
Private Beach Access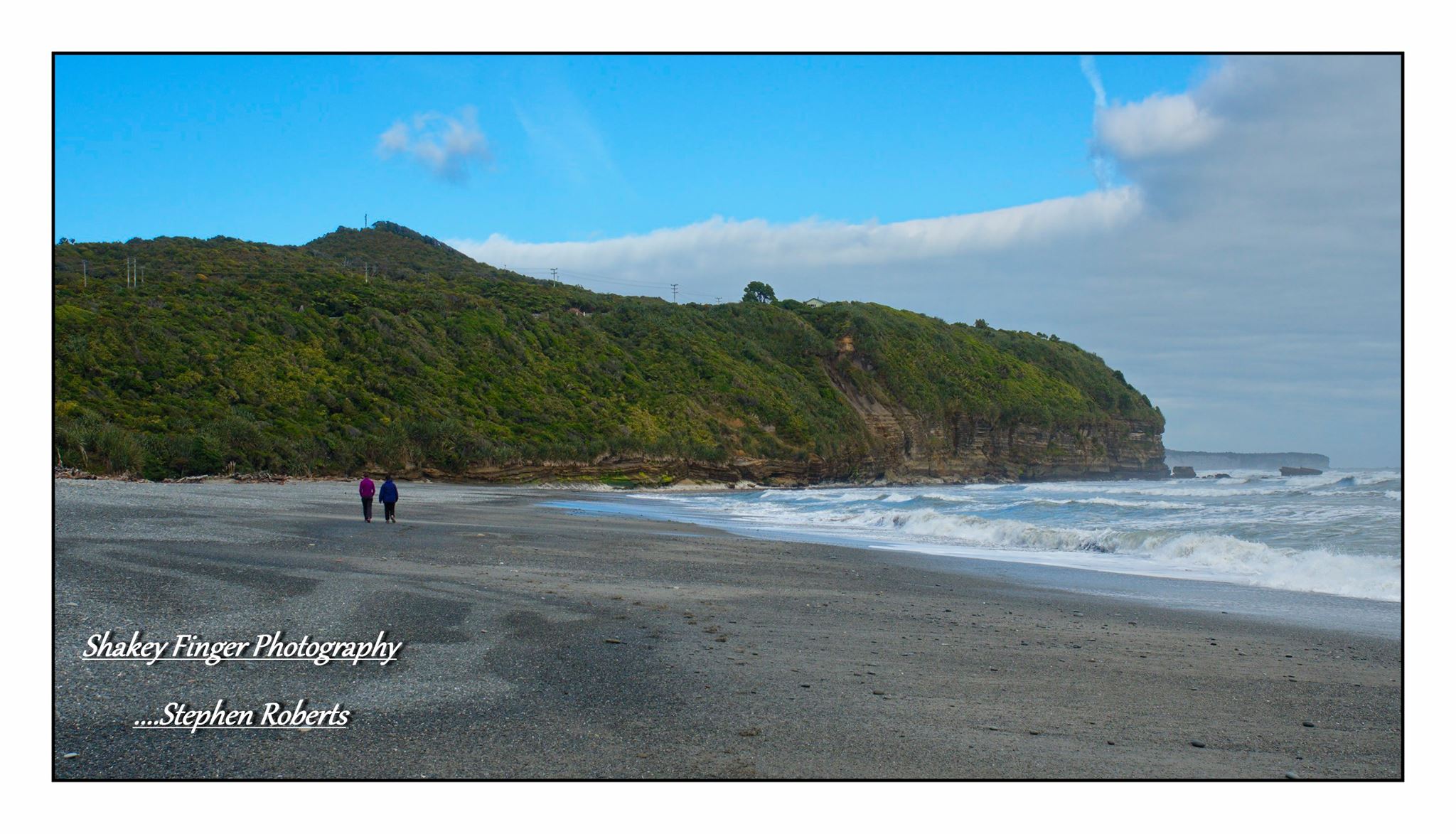 Jan and Stephen describe Breakers as a "little slice of paradise" with its beachfront location, fantastic sea and mountain views and private track for beach access.
Nine Mile beach at the base of Breakers is quite secluded and easily reached with the direct access from the property. Walk along the beach with the rolling surf and keep an eye out for jade (greenstone), known by the Maori as "Pounamu" that is occasionally washed up on the beach. Nine Mile creek also comes out at the foot of the track in the form of a gorgeous waterfall and when the tide is out there are rock pools to fossick amongst with the starfish and mussels.
Little Blue Penguins and West Coast Penguin Trust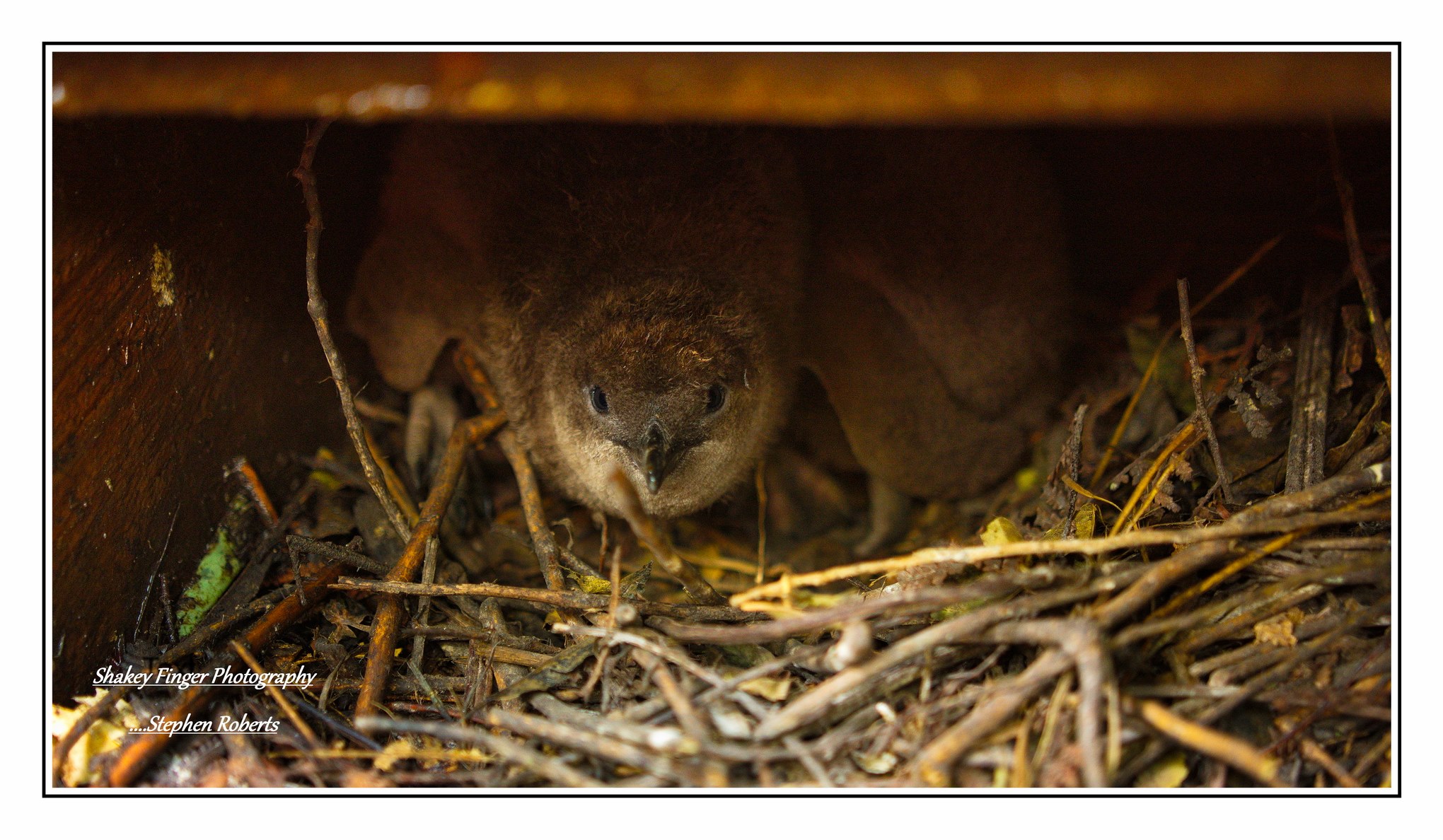 Breakers is a great supporter of the West Coast Penguin Trust as Nine Mile beach is a nesting area for the little blue penguins. Breakers is involved with the stoat trapping programme for the area to ensure the continued survival of the little blue penguins and the abundance of native birds in the area. The penguins are hard to view as they are known to be very shy with humans and travel to sea an hour before the sun comes up and come back to shore an hour after the sun goes down. 50 cents from every room night booking at Breakers is donated to the West Coast Little Blue Penguin Trust.
SPCA
As with the Blue Penguin Trust, Breakers is donating 50 cents from every room night booking at Breakers to our local SPCA together with our own cash donation. We love animals and feel this is a worthwhile cause - all animals deserve a chance, some loving and good care.
Other Support
We also support the Paparoa Wildlife Trust, Life Education Trust West Coast and Westland Heritage Park. Stephen donates time and photography to assist with their marketing and we make monetary contributions when we can.
Expansion of "Boutique"
Now just to expand on Breakers operating as a "boutique" bed and breakfast. We often have guests asking why we call ourselves Boutique and what exactly it means. We feel boutique means offering something special - more intimate than your standard bed & breakfast or homestay experience - something a little more special. I found this explanation under Wikipedia: "It can also refer to a specialised firm. The word is often used to describe a property in the independent section of the hotel market (such as The Rockwell in London) in order to distinguish themselves from larger chains (such as Hilton Hotels). In such cases the establishments aim to convey the idea that the operation is elite and highly specialised." We feel we fall into this category as we specialise in making your stay that little more unique with great itinerary and sightseeing advice and our fantastic beachfront location.