Ross is a historic gold town just south of Hokitika on the Glacier Highway.
Gold was first found in the area in the 1860s and thus the town of Ross was established. With a population of around 300 people it is hard to believe it was once more like 4000 in the height of the gold rush days.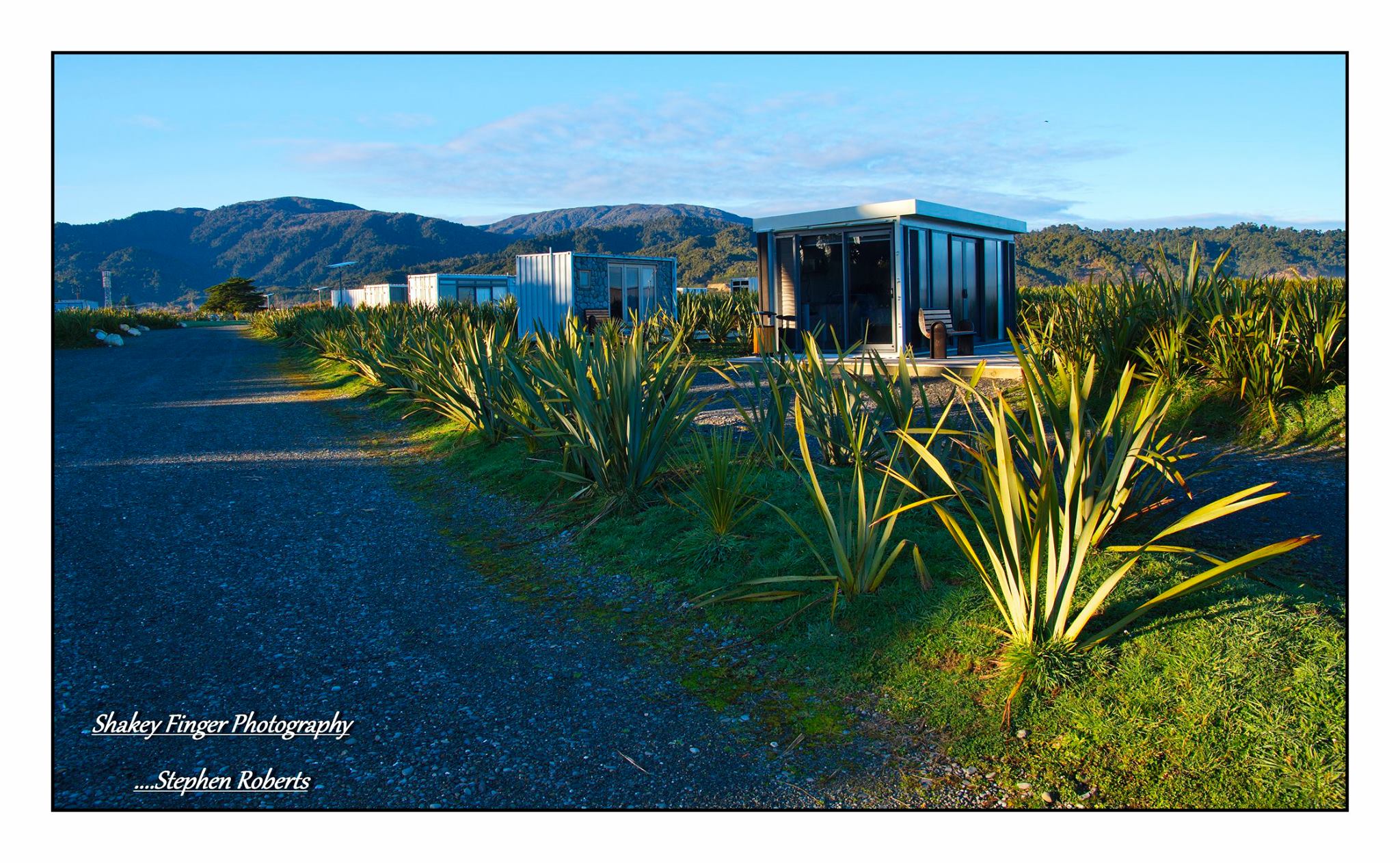 Recently we had a couple of nights staying in Ross – at the Totara Bridge Station holiday park nestled at the end of Ross Beach Road. What a location! Literally right on the beach you'll discover this almost hidden oasis. With accommodation options suiting every budget – we were in our caravan, so there are powered and unpowered sites, dorm bunk rooms, double rooms or self catering units. Now I say rooms and units but these are more like pods. They are actually recycled shipping containers that have been converted and to say they are cool well that would be an under-statement, even down to the communal kitchen and ablution block – really tastefully done.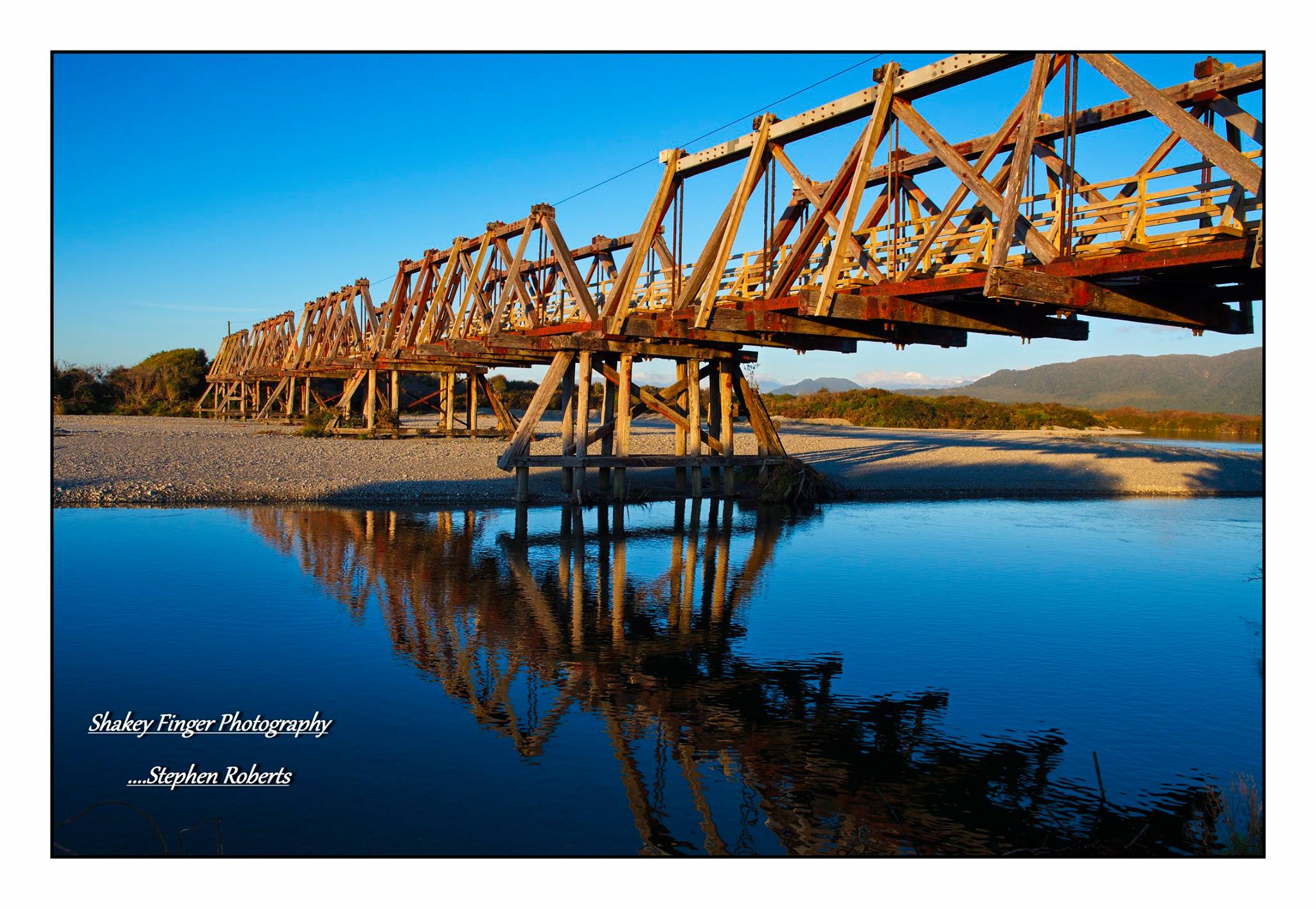 Ross is possibly more known of late as being either the finish or the start of the West Coast Wilderness Trail – part of the NZ Cycle Trial system around New Zealand. The West Coast Wilderness Trail goes from Greymouth to Ross – some 139kms through some of the most stunning West Coast scenery on offer. The Totara Bridge Station is a great accommodation option for people using the cycleway.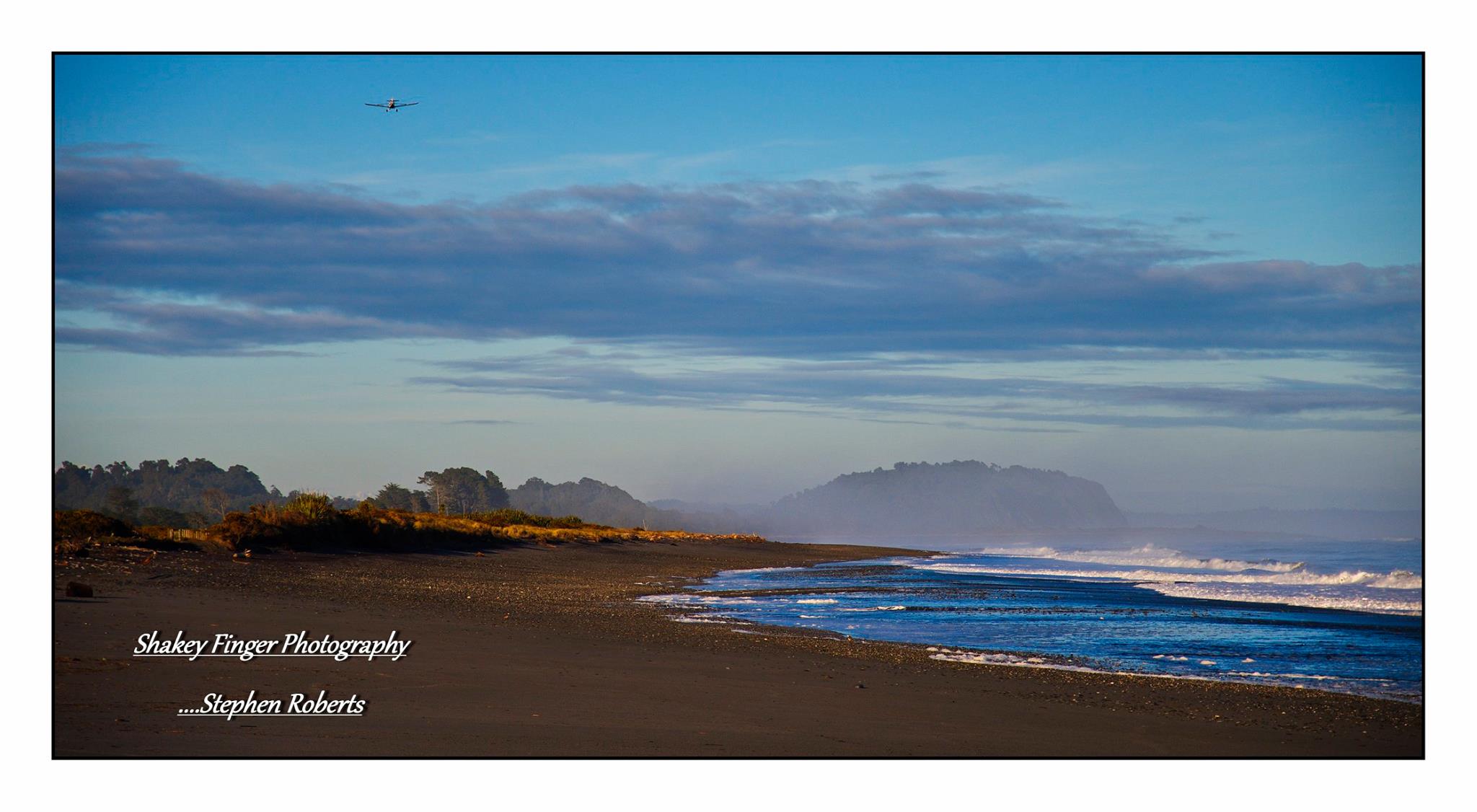 We weren't here to do any biking (I know – what!) but with two days up our sleeves we had plenty of time to explore the offerings of Ross. Compulsory would be a walk on the beach. Predominately a sandy beach, from the Ross Beach road you can head off in either direction – literally for miles. Nico and I didn't venture too far but did enjoy just meandering with the sand between our toes and relaxing in the sunshine. Stephen and Ziggy headed off to the south – out towards the point. There is a seal colony out here so you often get seals anywhere along the beach lazing in the sunshine.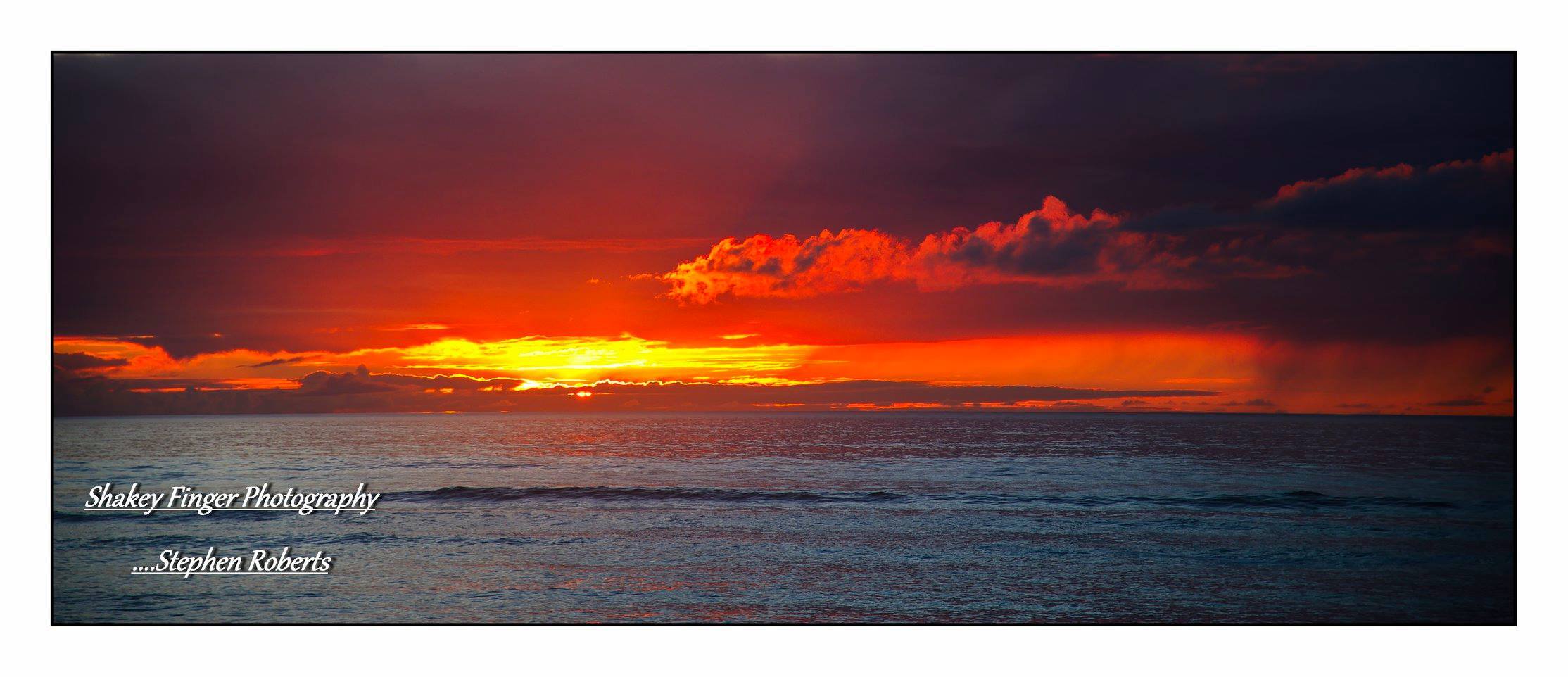 One thing I never get sick of are West Coast sunsets. I know we live by the sea and get to see them all the time but I just can't help myself – they draw you in and each one is different and special in its own right – no matter what beach you are on. I'm obviously not alone in my thinking as some of the locals came down both nights we were here, pulled up, watched the sunset and then headed back home for the night.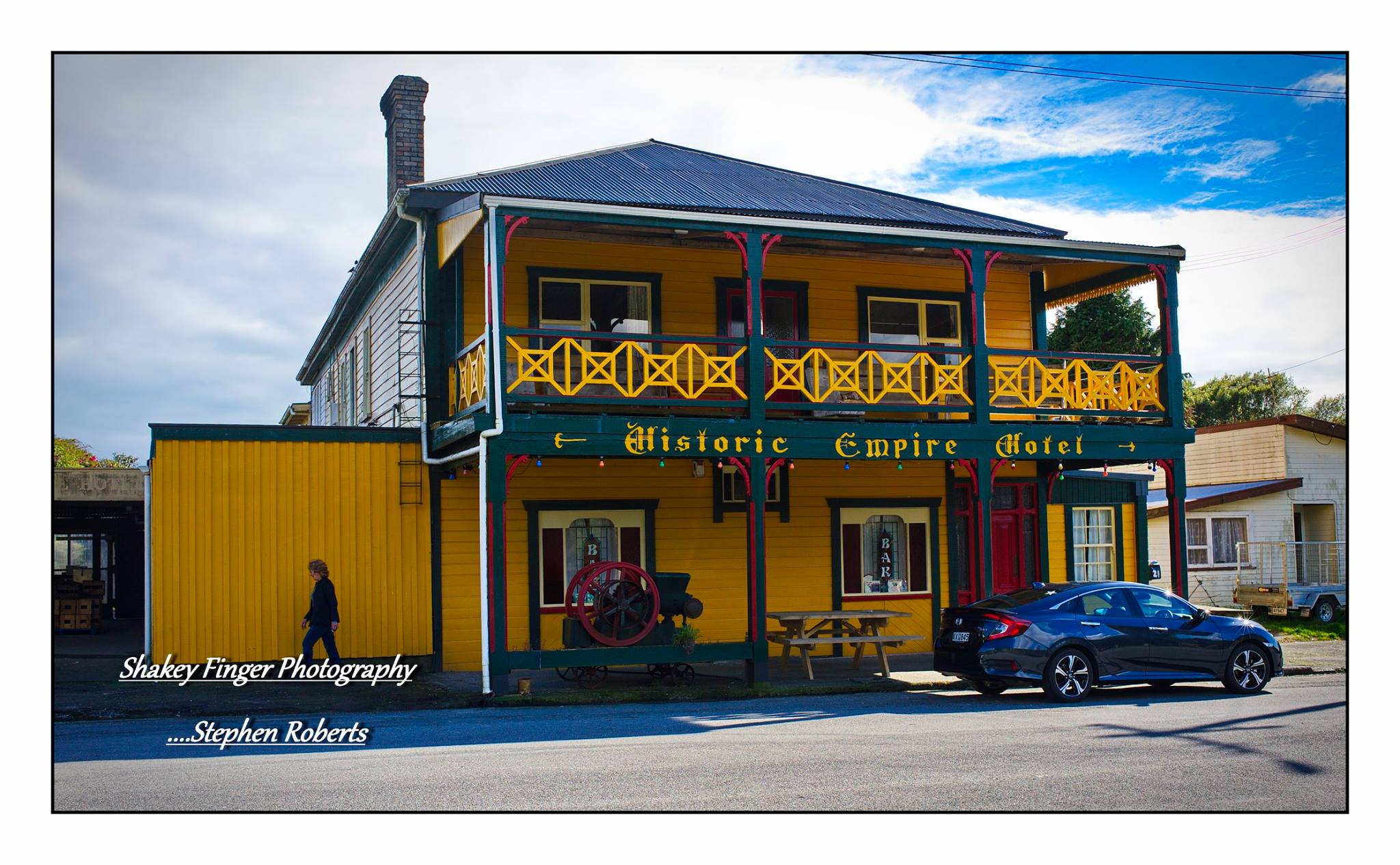 For us after we'd seen the sunset, we headed into Ross for dinner at the Historic Empire Hotel. Talk about your traditional Kiwi country pub. This place rocked! So much atmosphere and history – you could almost feel it oozing from the walls. The bar was filled with locals and visitors alike. Quite a few workmen in the area at the moment – for gold mining and tree planting apparently. Everyone was friendly and eager with a smile. Maria behind the bar and Christine out in the kitchen were all smiles and the bistro buffet was just what the doctor ordered. After a cold beer or two by the roaring fire and with satiated tummies it was time to head back to base and hit the hay for the night.
My only regret during our stay was not getting out to take some night photos. The star lit skies would have to have been some of the best I've seen for a very long time. We get some awesome star lit skies at home but the two nights we had in Ross they were quite out of this world – and you're just going to have to trust me on that.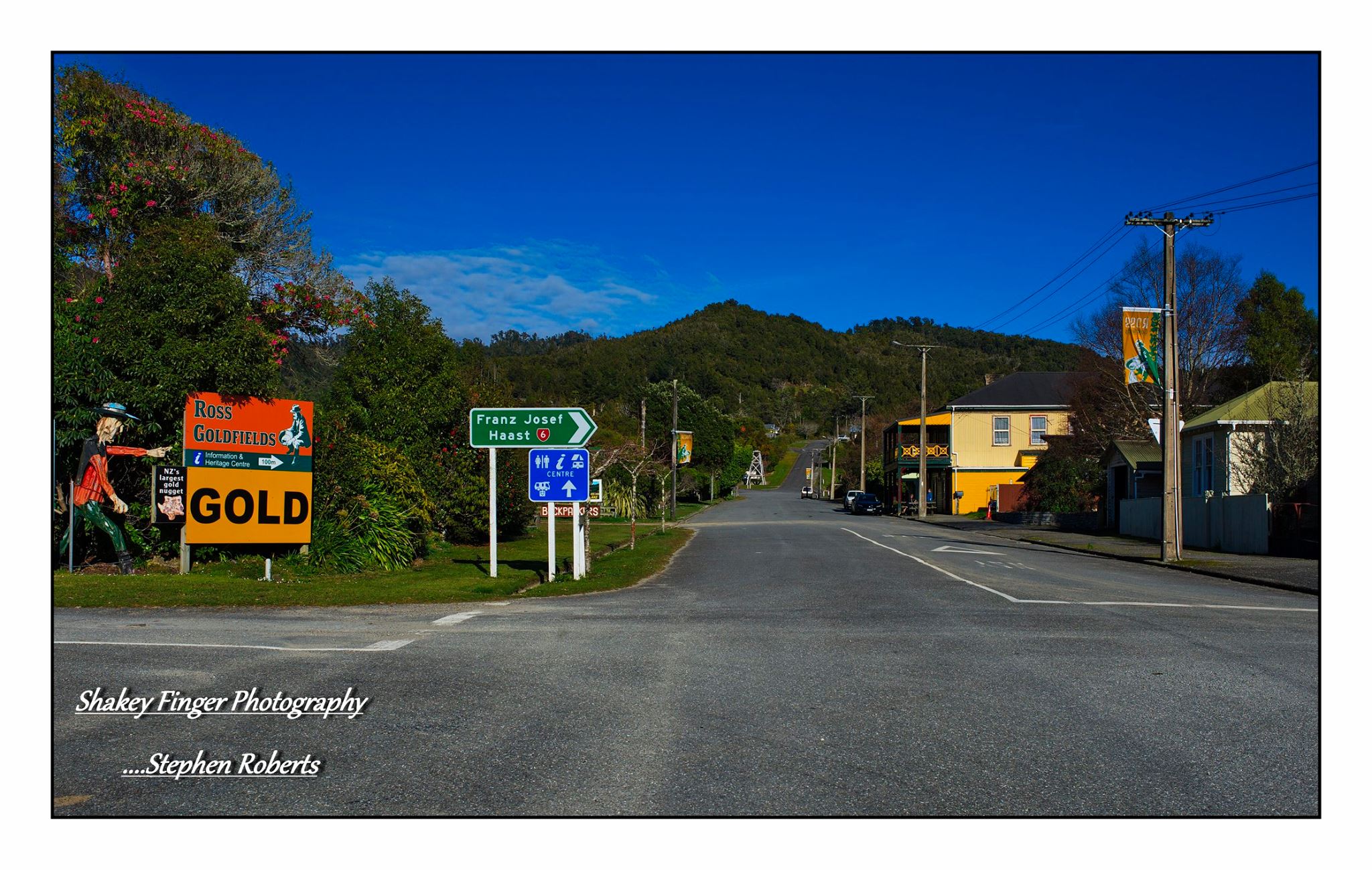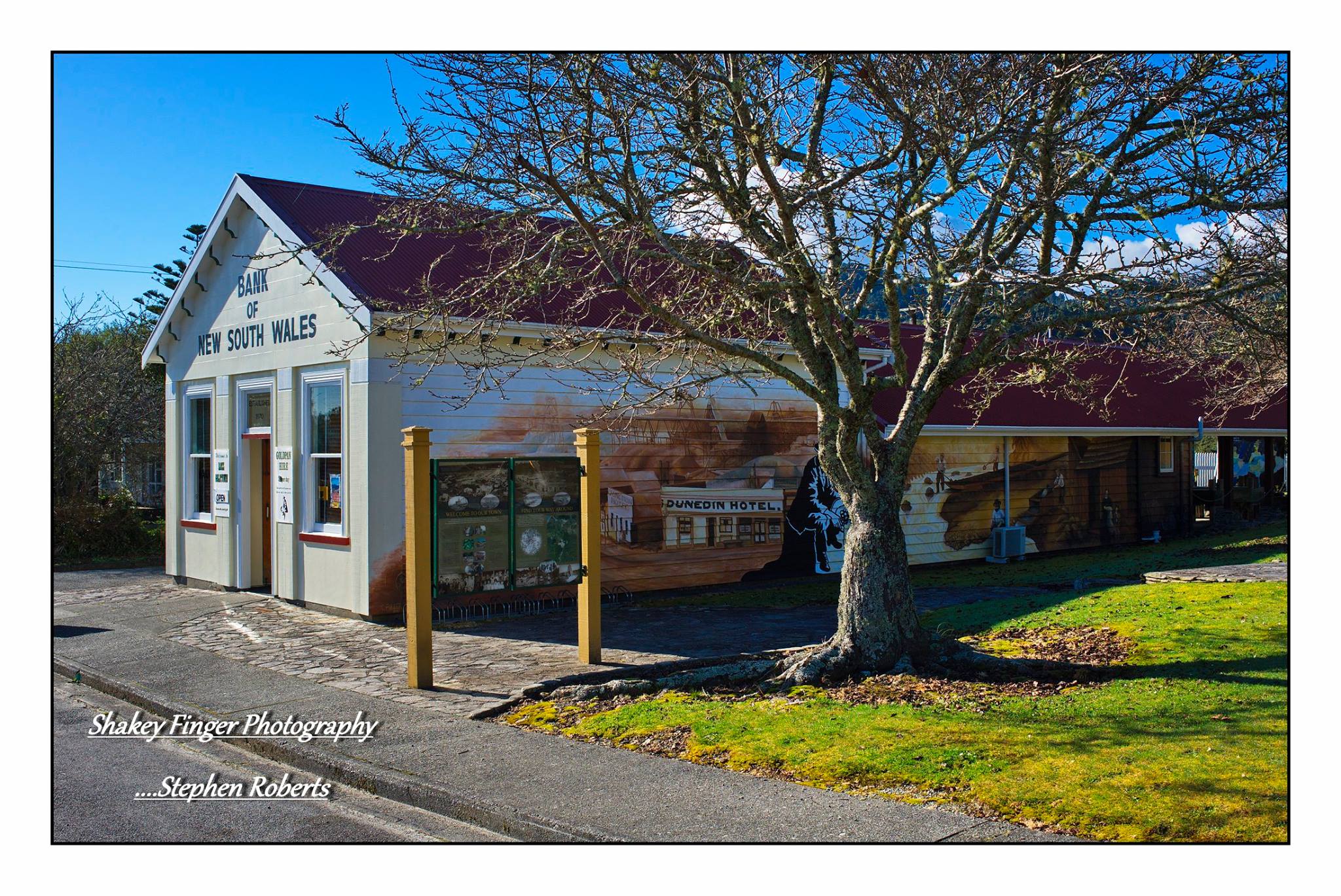 Next day after another compulsory short walk on the beach, we headed into Ross to the Goldfields Museum and Information Centre. While Stephen did a walk about town, I chatted with the lovely lady in the Information Centre who was super friendly and helpful. Nico and I then went back to base to make a picnic lunch while Stephen and Ziggy headed off to check out the historic Gold Heritage Trail.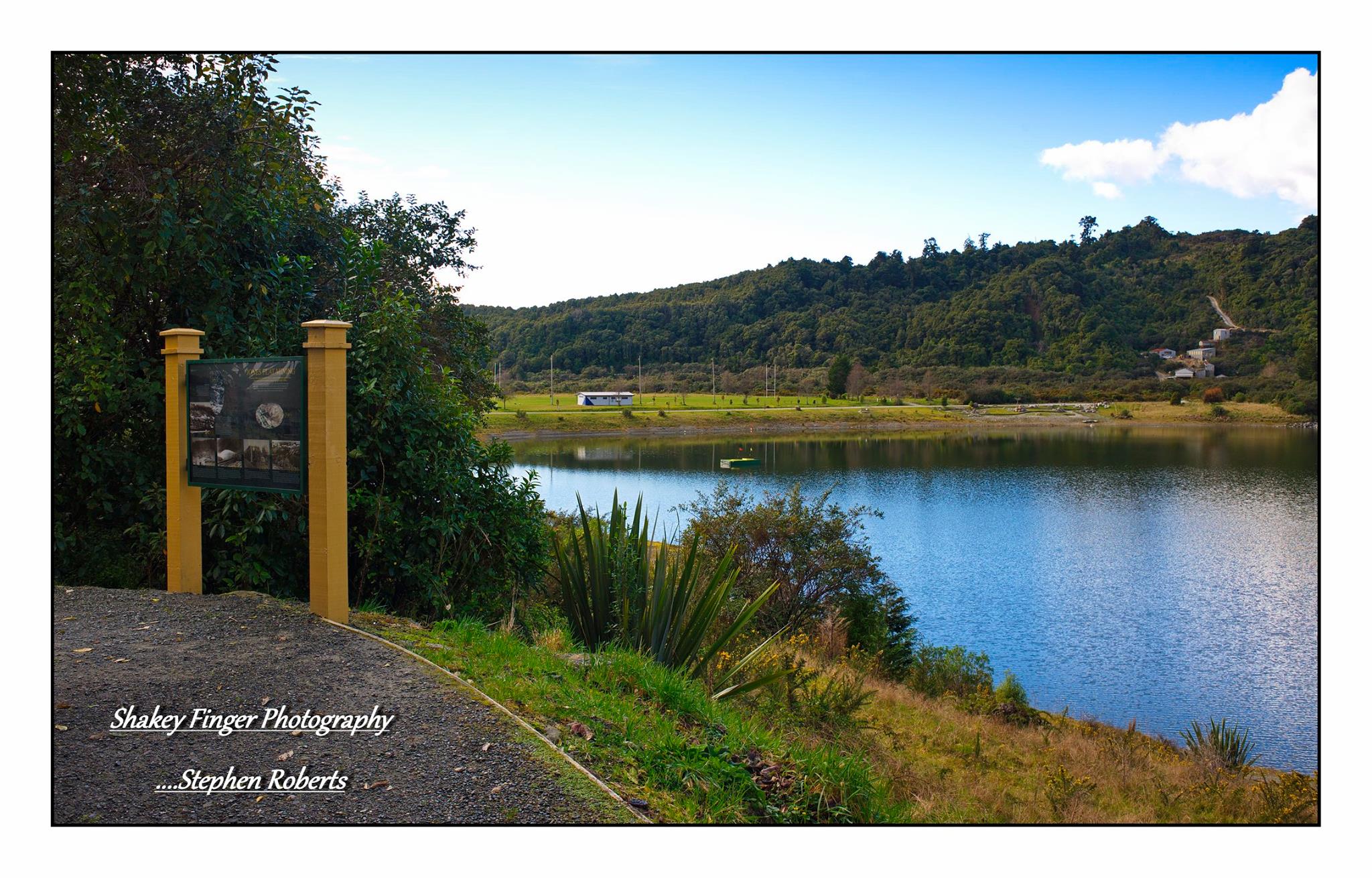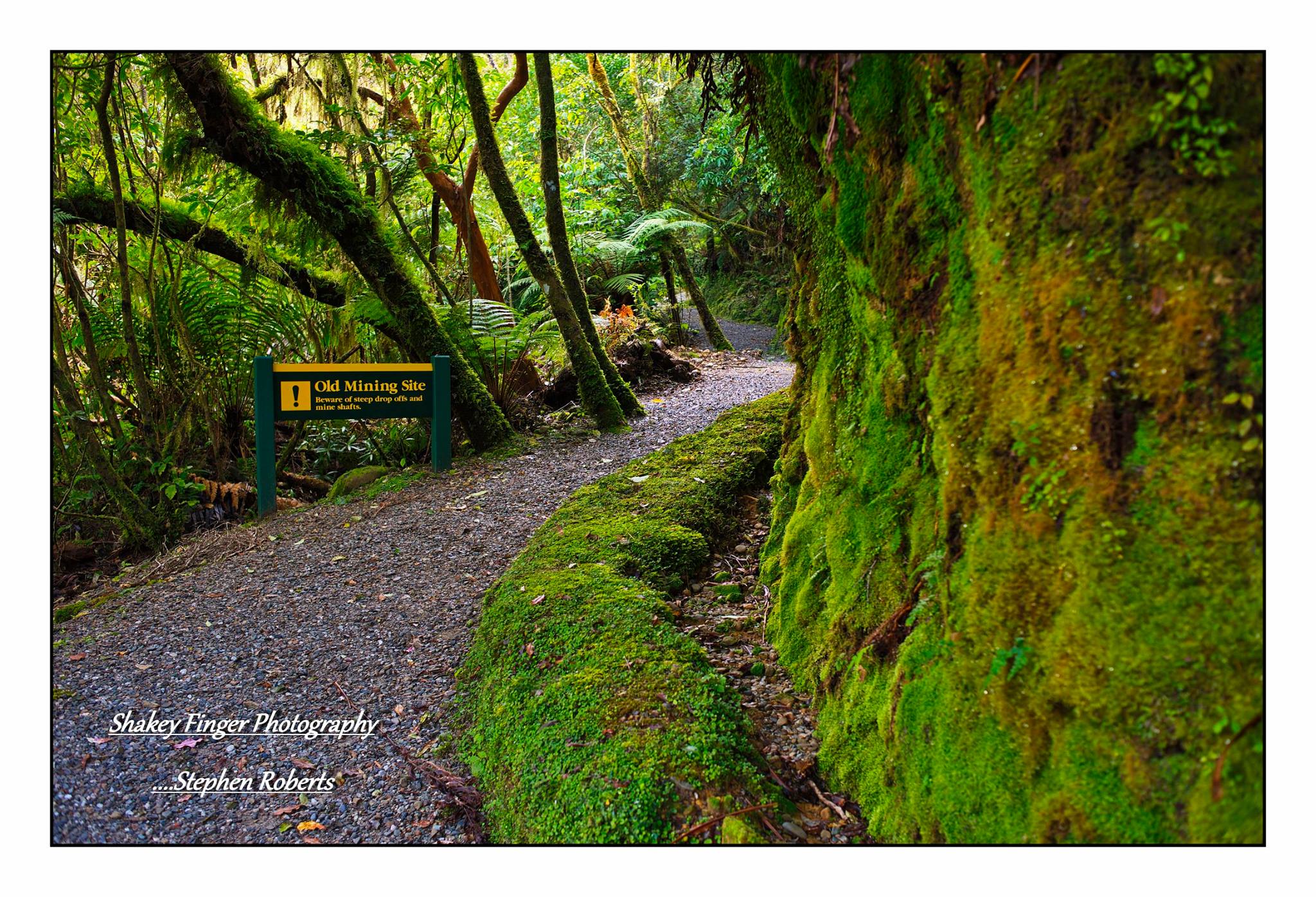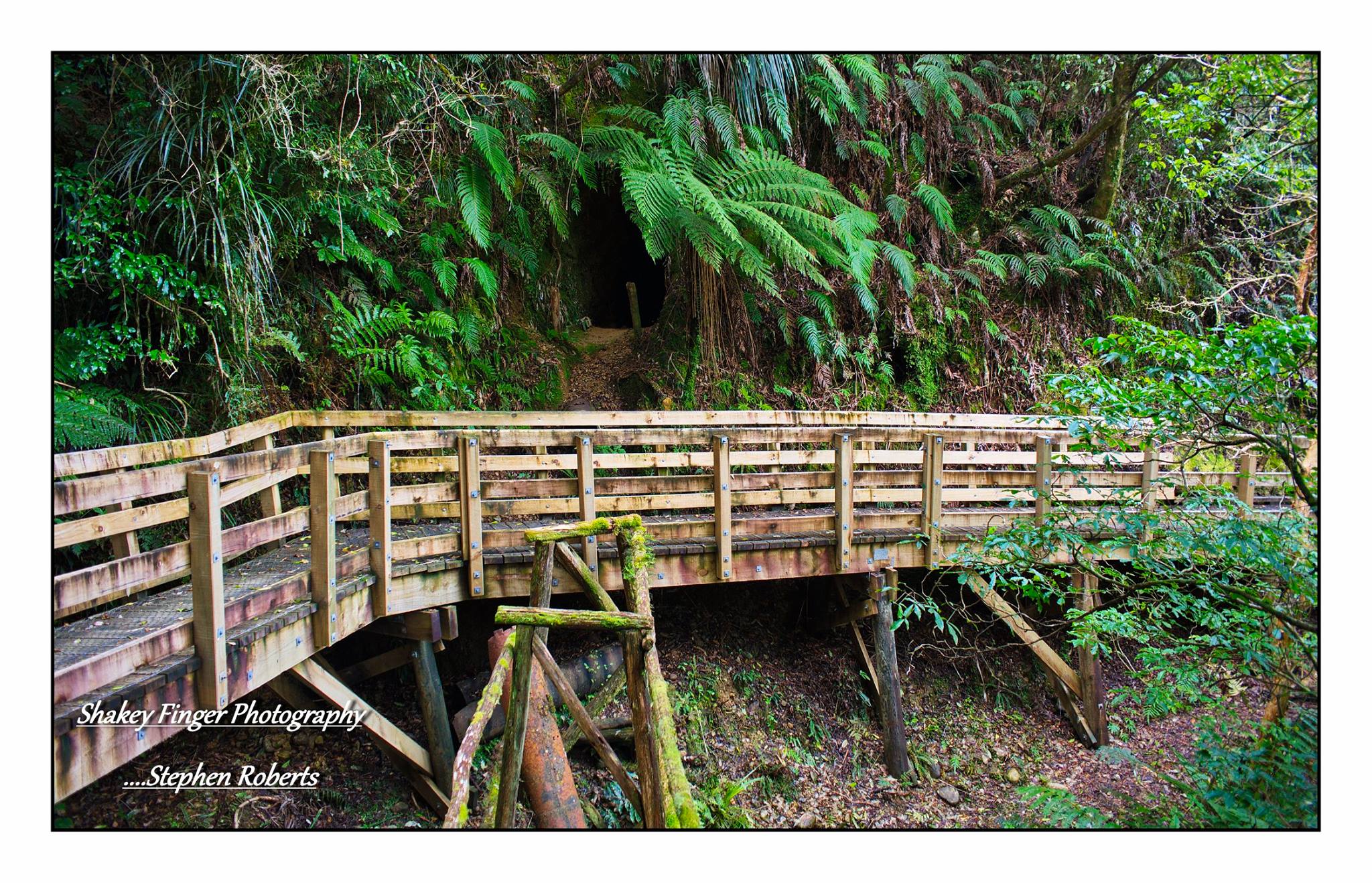 This is a lovely walk in the back of Ross, following the water race as it wound its way up the hillside. There are lots of relics and information boards with a cool old miners hut at the top of the trail before the trail joins with the historic Ross cemetery.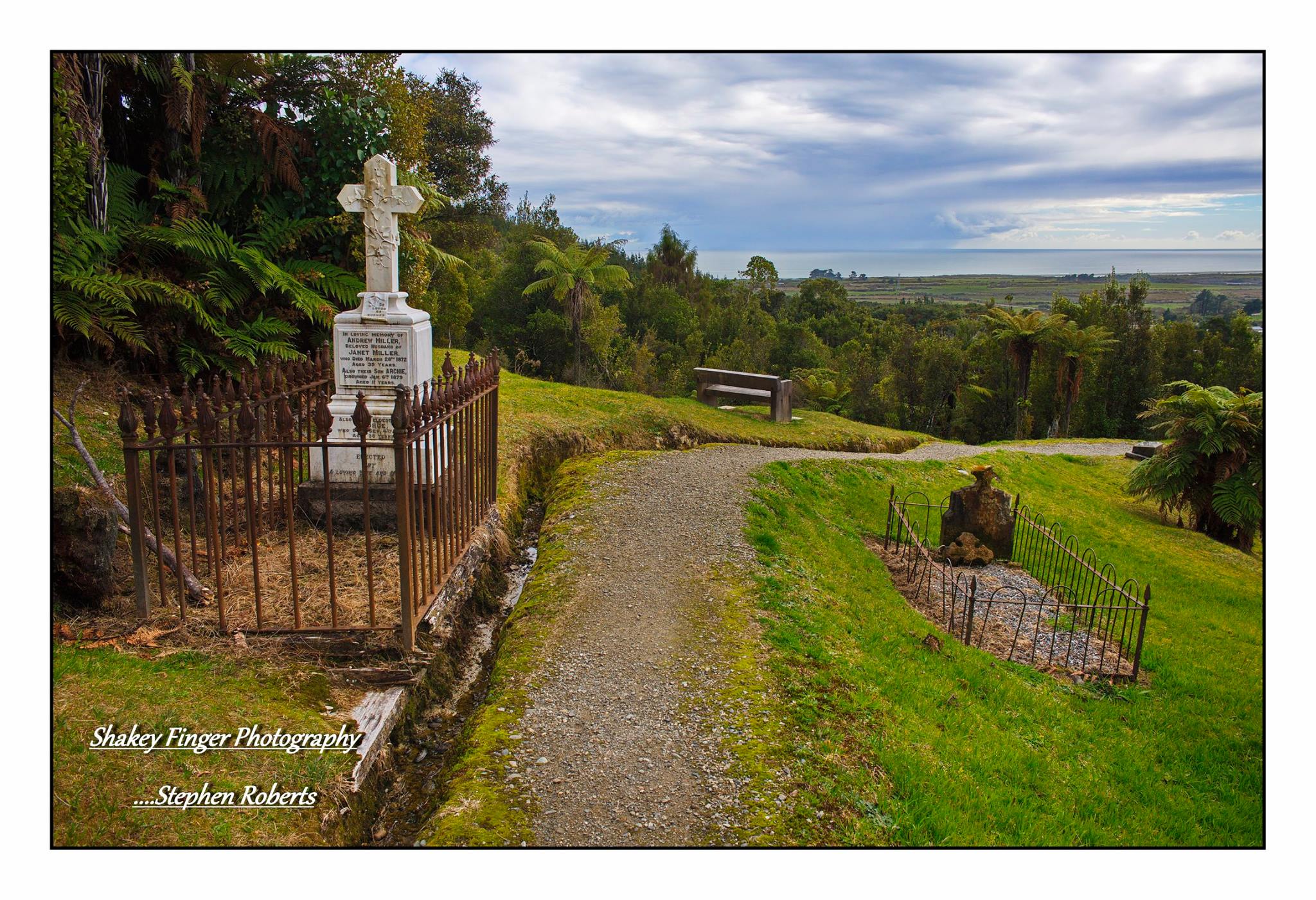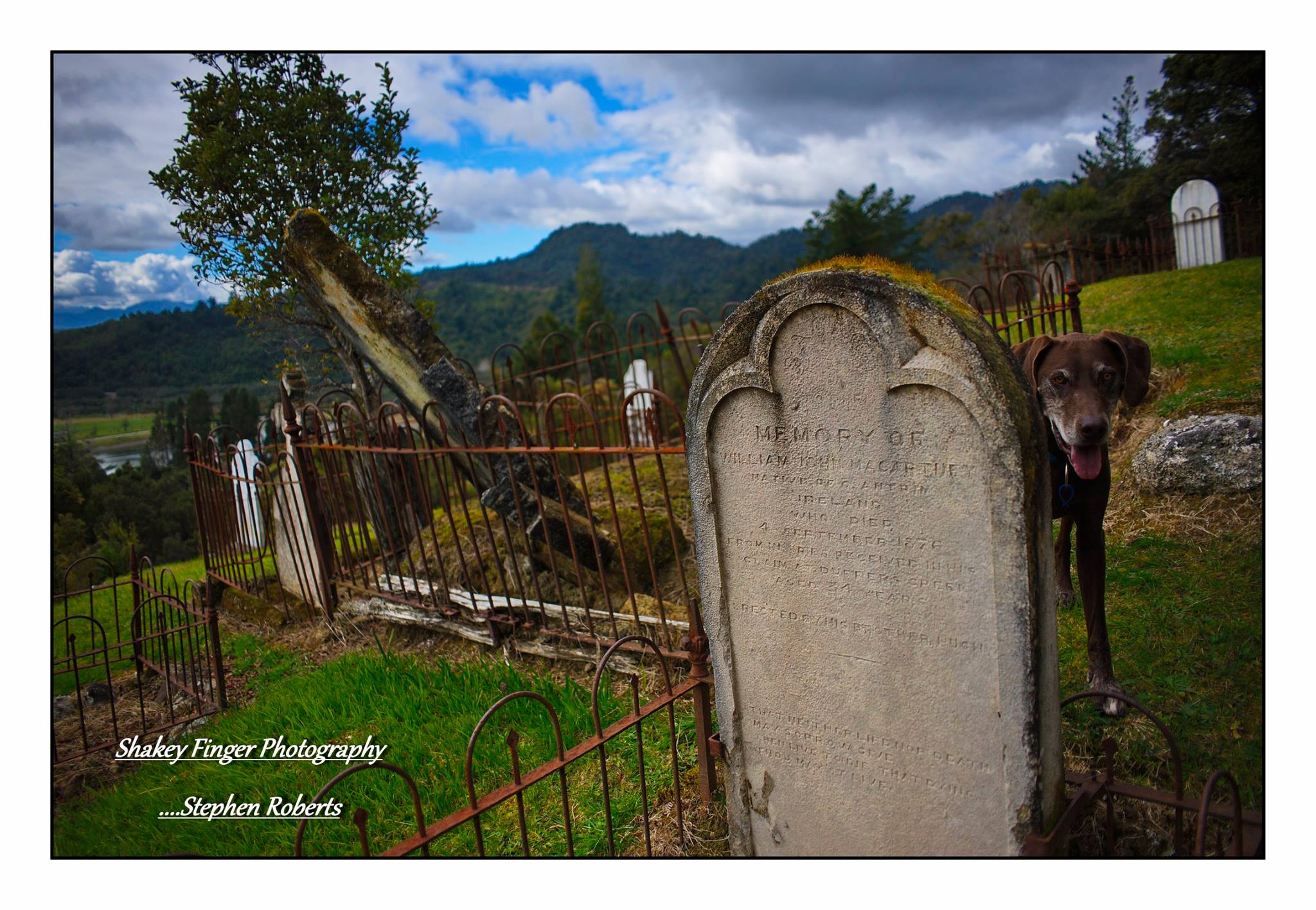 It was here that Nico and I joined Stephen and Ziggy for our lunch. Something about sitting in among the graves and headstones – we find it very peaceful and therapeutic. Not bad views from up here either! Peek-a-boo I see you……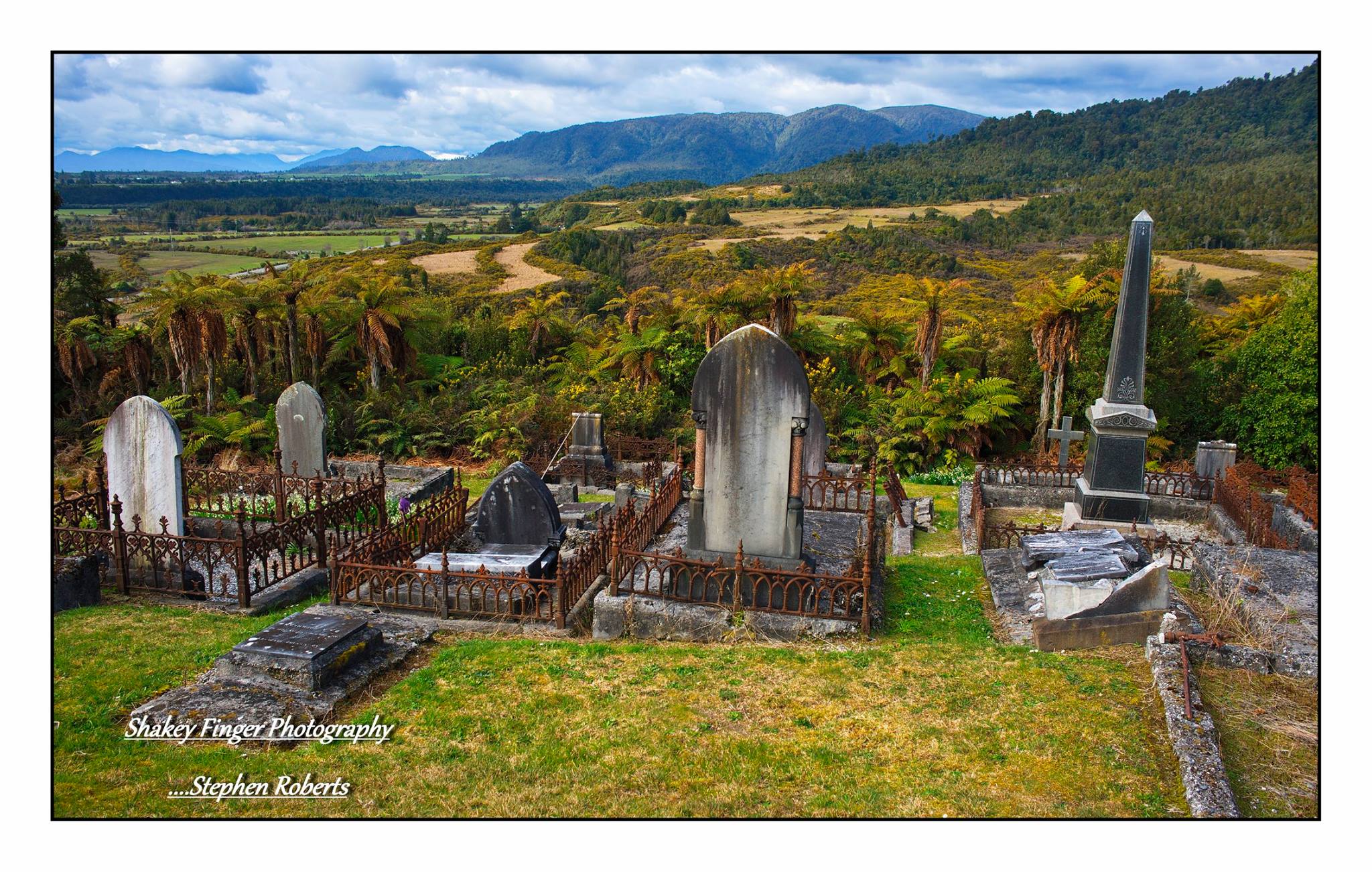 Now to give you an indication of how Ross was once a thriving metropolis (remember earlier I mentioned a population of 300 now v 4000 back in the late 1800s) well Ross has two historic cemeteries. Knowing how we love cemeteries an investigation of the second cemetery was compulsory – aaahh I think we're in heaven – excuse the pun. What we did wonder is if perhaps one cemetery was Catholic and the other Protestant – they both certainly seemed of similar age historically. The latter of our cemetery visits though is also the current use cemetery and again what a location – what a view. Sitting atop a hill with views in all directions. Think we've found our lunch stop when we next need a place to stop on route to – well anywhere…..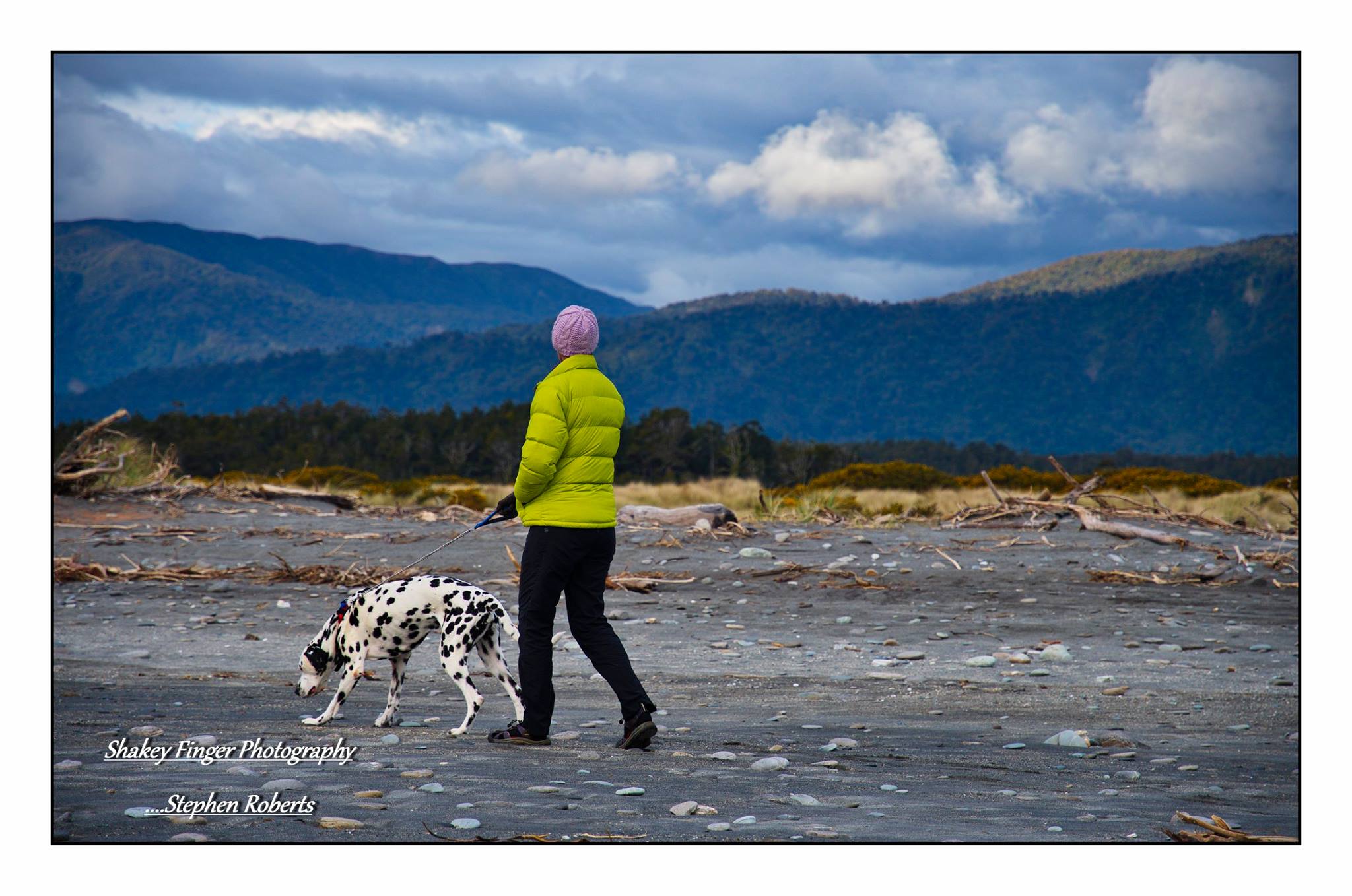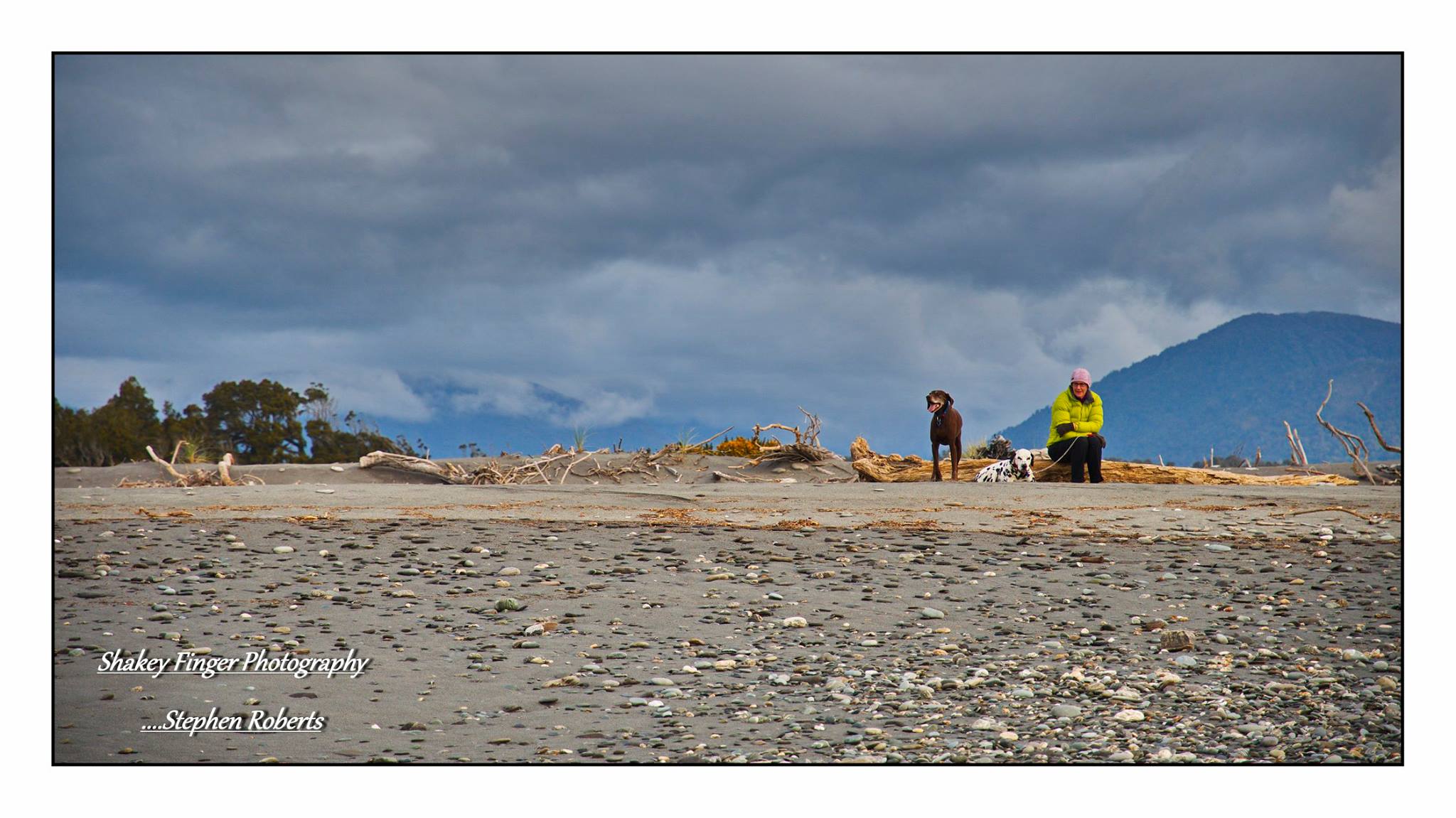 Our afternoon excursion saw us taking a drive further south from Ross (about 15kms or so), turning down Beach Road off SH6 just before the Waitaha River bridge, passing through the little settlement of Kakapotahi and coming out at the river mouth of the Waitaha River. The beach was strewn with driftwood – as far as the eye could see. It would be a driftwood sculpture's idea of heaven – talk about untamed natural wilderness. The boys and I were content to find a nice log and sit and relax and enjoy the views while Stephen took some (more tee hee) photographs. Watching the surf pound in against the shoreline is rather mesmerizing to say the least.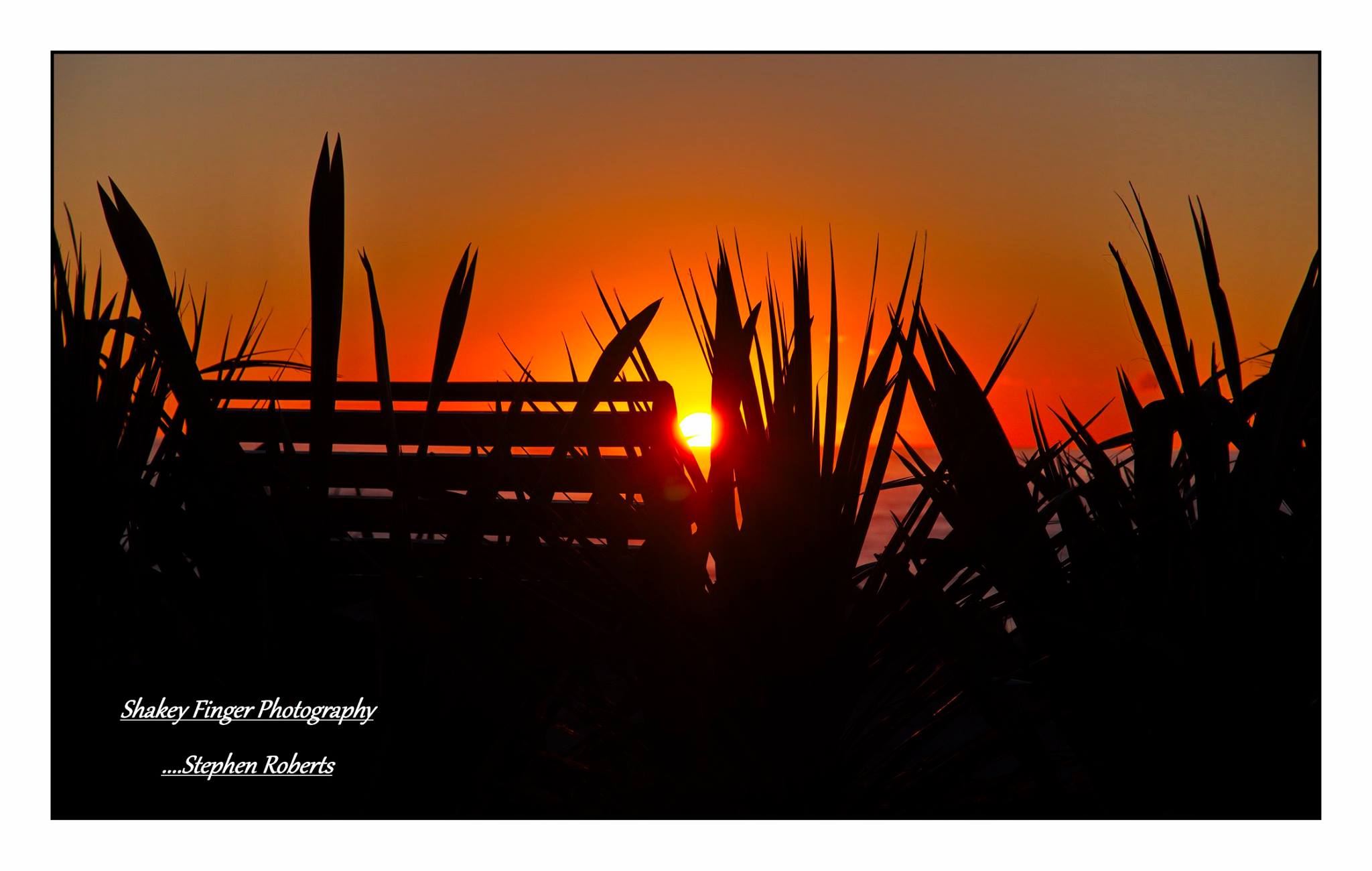 Back to base to feed the boys and catch another stunning sunset. Once again some of the locals turned up – like us they just sat and watched and then headed off again. I could watch a sunset every night of the week and it was great to see I wasn't alone in that thinking. The sun setting into the sea should not be taken for granted, not every one is so lucky. This one set the sky on fire – so much so it made it look like the holiday park accommodation was on fire with the reflections in their windows. Rest assured a call to the local fire brigade was not necessary.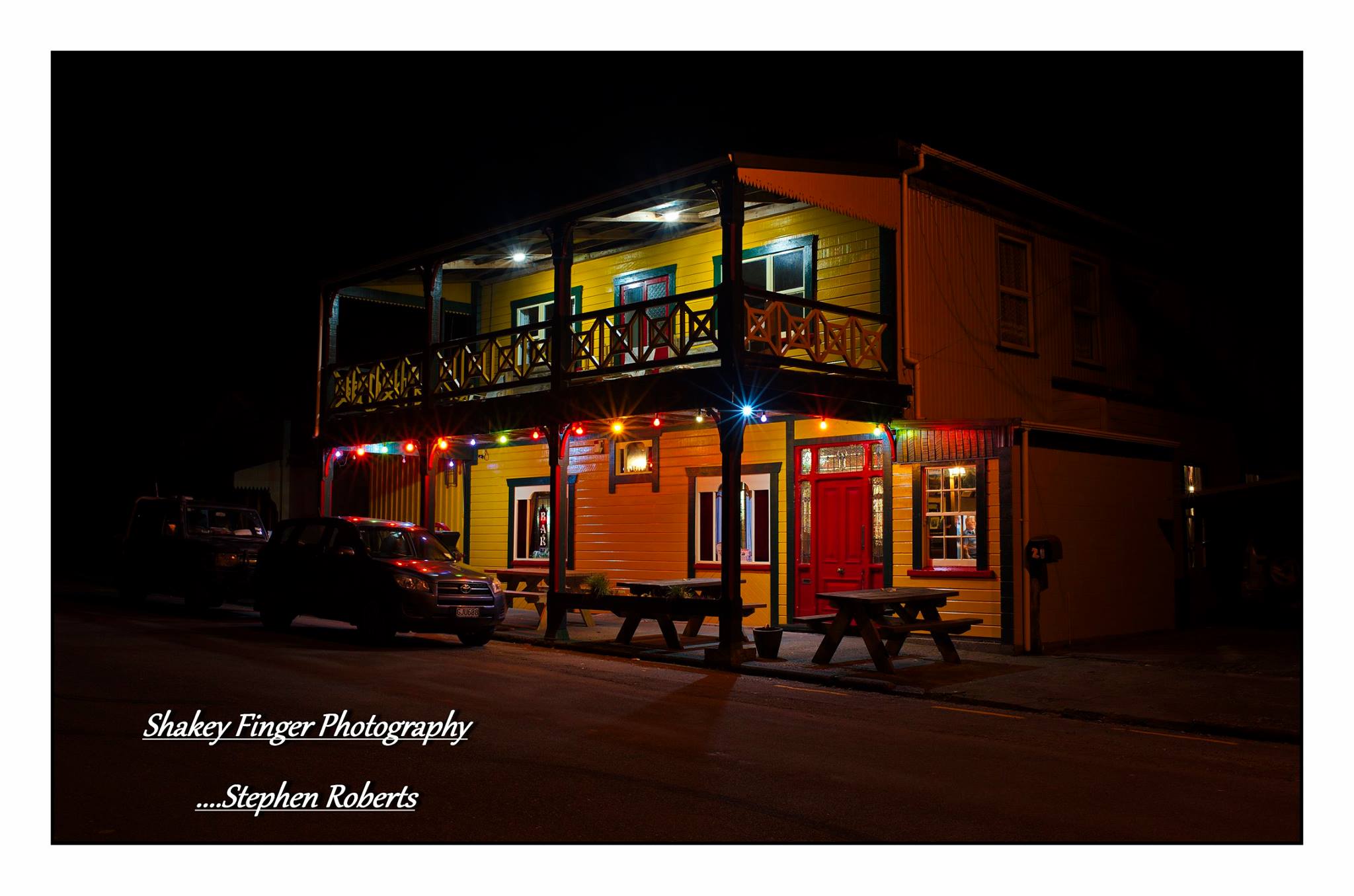 With the boys tummies satiated – yep our turn and it was back to the Empire Hotel for a traditional country pub feed. Something else I could do every night of the week – but then I'd be the size of a house so while watching a sunset whenever you like is allowable – and even advised, eating pub food too often is definitely not. We enjoyed it while we could though and then back to check the boys and settle in for the night.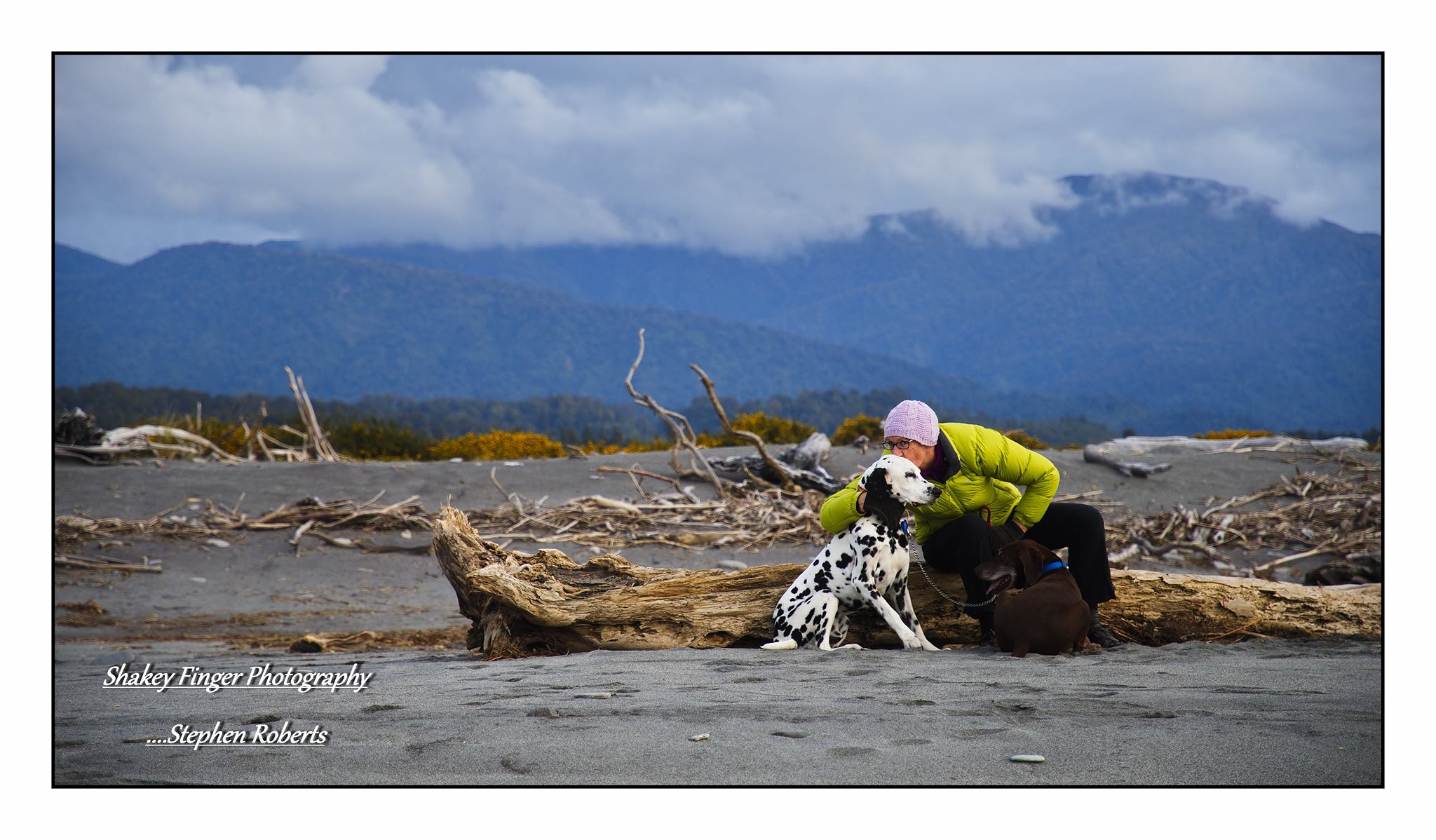 On a more heartbreaking note – we want to dedicate this blog posting to our beautiful boy Nico who recently passed away. Our family chain has broken and our hearts are broken with it. He was one super special dog – our big fella, our gentle giant, so full of love and joy. So glad to have had this final road trip with him – he loved coming on our adventures, loved meeting new people and exploring new places. Rest easy our beautiful boy – you will remain forever in our hearts. xo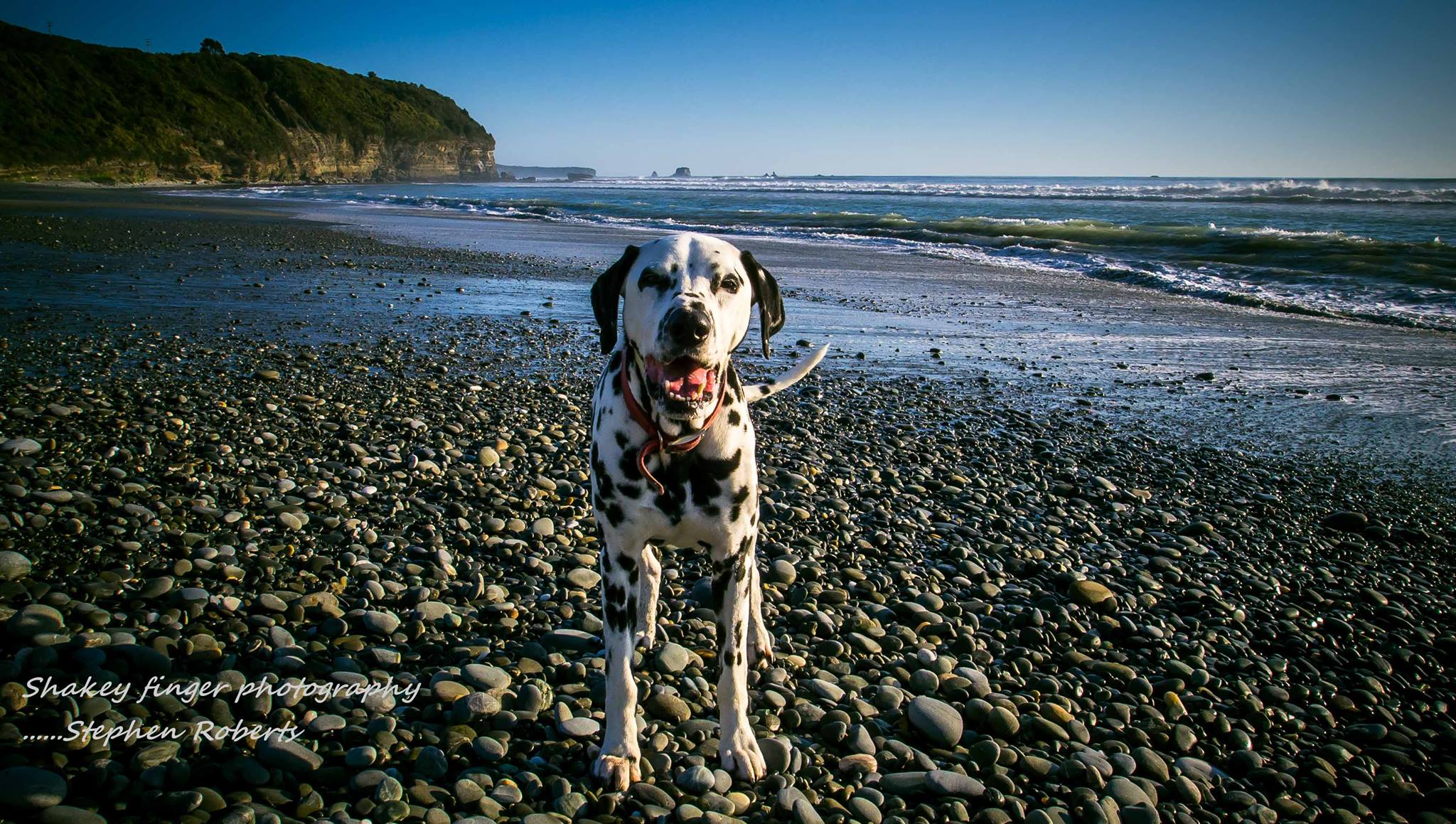 Jan and Stephen run Breakers Boutique Accommodation on the Great Coast Road north of Greymouth. Together with their much-loved faithful companions Nico and Ziggy they enjoy getting out and exploring the region they've been lucky enough to call home – The Untamed Natural Wilderness West Coast.
---