Workingmen's Club are a type of private social club first established in industrial areas of the UK in the early 19th century providing recreation and education for working class men and women. In NZ they are an integral part of small communities. There isn't so much emphasis on education more on recreation so communities can socialise, play pool, snooker, darts or watch sport on big screen TVs. Many also provide food and entertainment through quizz nights, live music etc.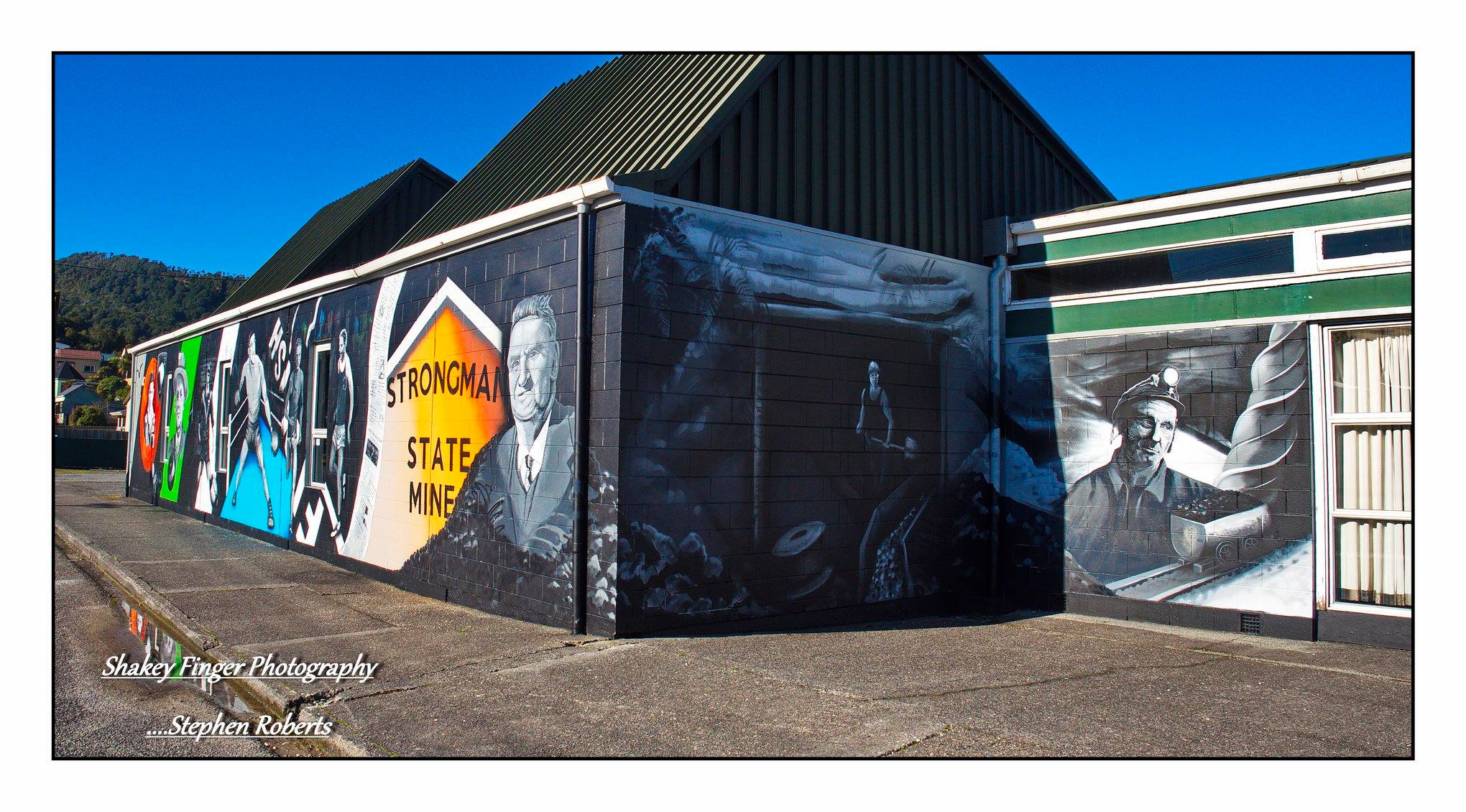 The Runanga Workingman's Club is a living education through its Historic Sports Wall of Fame, a photographic showcase of the numerous achievements of many from the community be it Rugby League, basketball, tennis, boxing, cross-country running and marathon running - just to name a few. One example from the commemorate wall is Dave McKenzie. Dave won the Boston Marathon 50 years ago and was invited back to Boston this year to join in their 50th year celebrations - a wonderful achievement for a young man back in 1967 from small town New Zealand.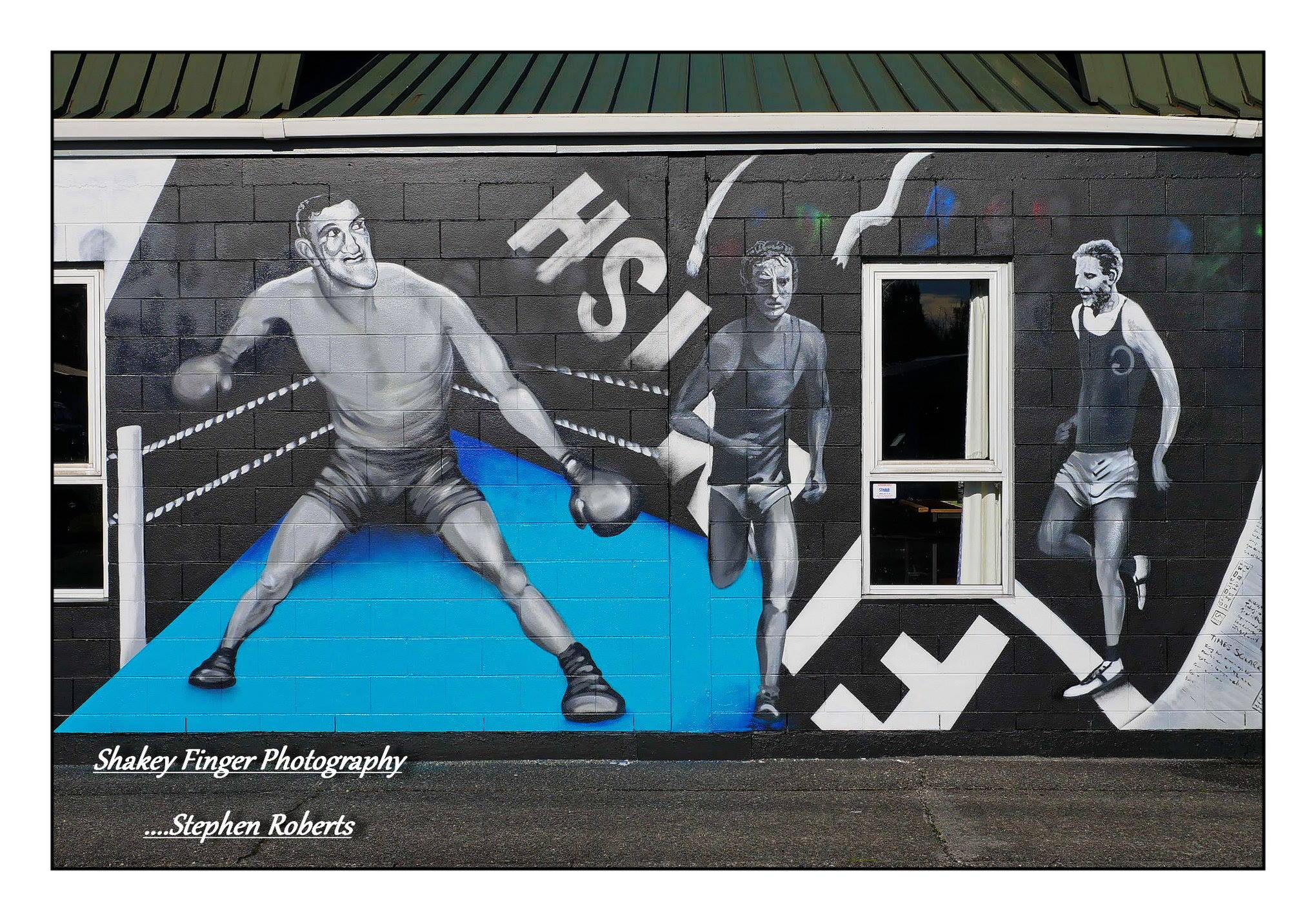 Most recently the Club building has had a facelift on the outside thanks to two very talented local artists Mark Haldane and Les Holmes, showcasing some of the industrial history, political and sporting heroes from this small community.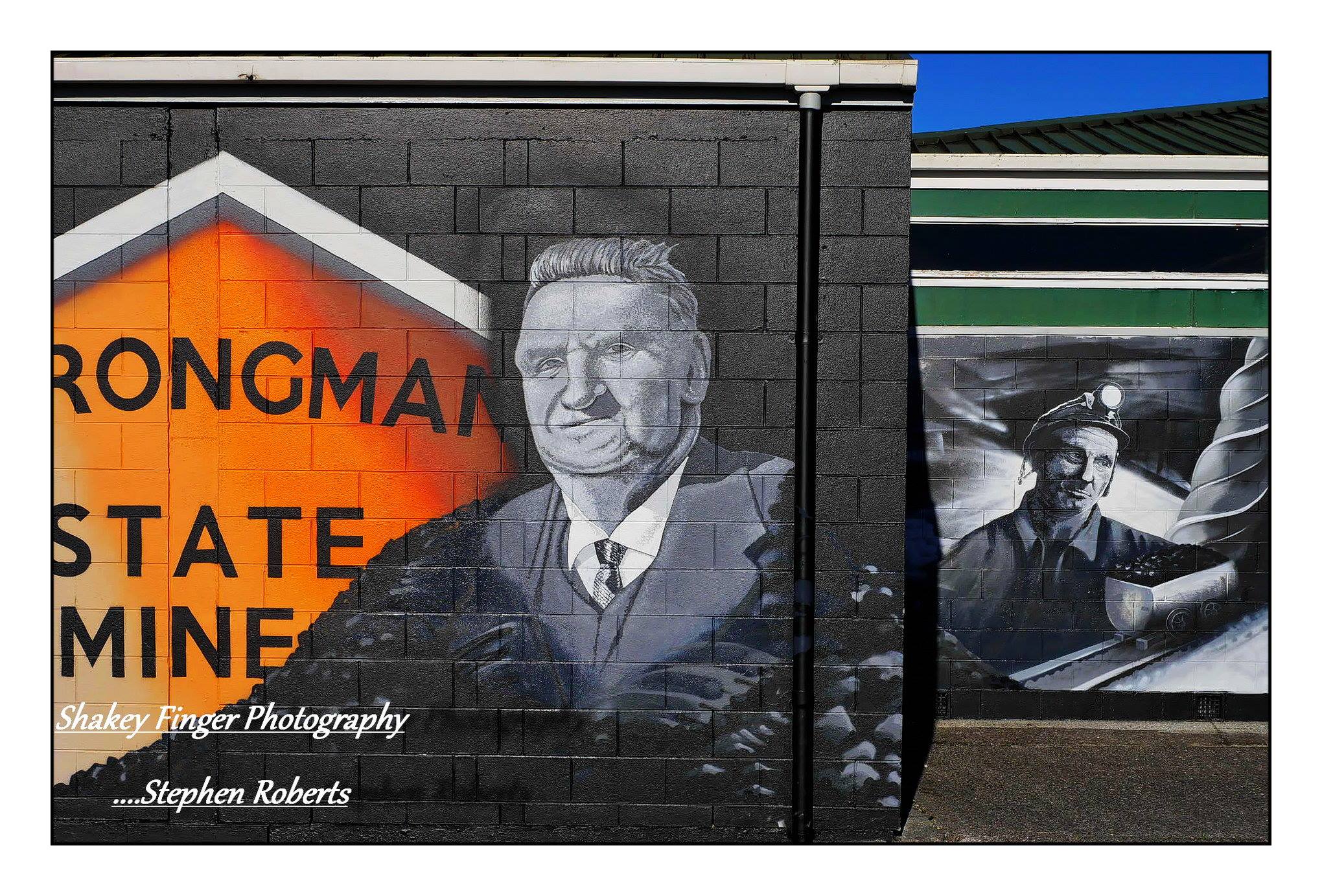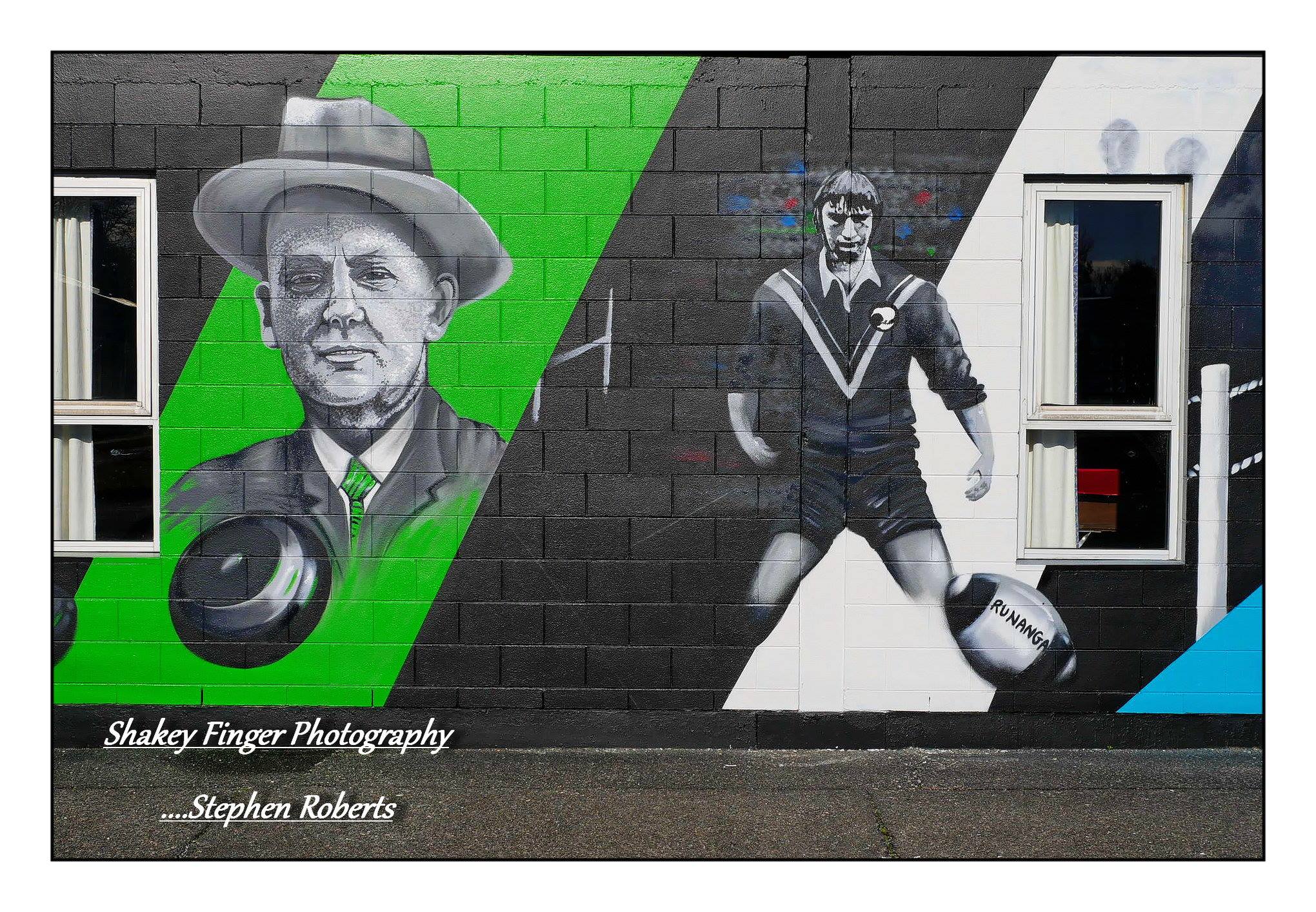 These guys have done a most amazing job and driving past now you can't help but have a smile on your face.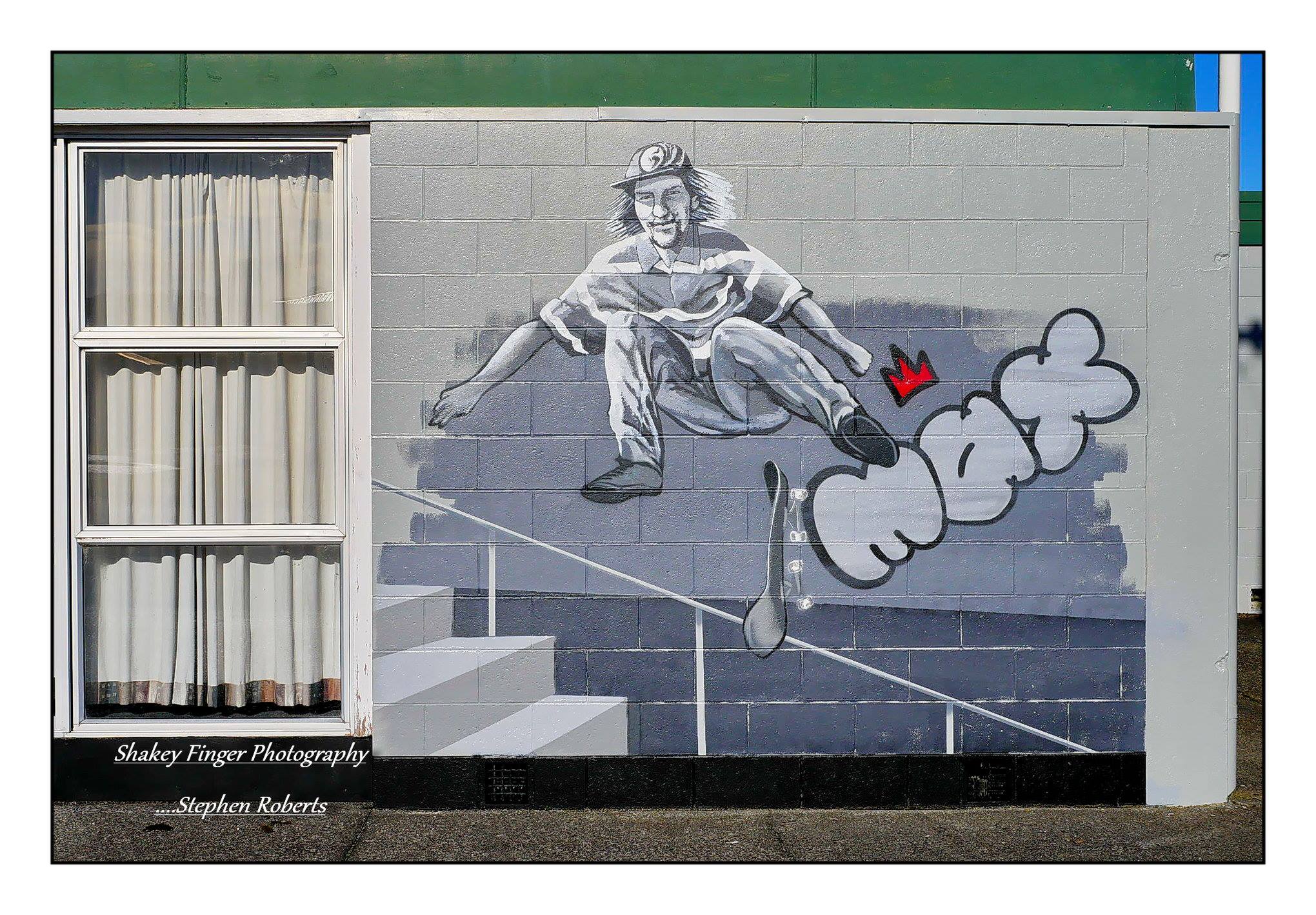 If you're visiting the Grey District make sure you allow some time to visit Runanga and call in at the Workingman's Club for a history lesson with the Sports Wall of Fame and the great art work on the exterior of the building helping tell the story.
Jan and Stephen run Breakers Boutique Accommodation on the Great Coast Road north of Greymouth. Runanga Workingman's Club is in the small village of Runanga 7kms north of Greymouth on State Highway 6.
---