There is a recurring theme from many of our guests at Breakers Boutique Accommodation when I ask them how long is their holiday – three weeks, four weeks, even six weeks in NZ but finishing with a few days on a Pacific Island, predominately Rarotonga. Well say no more – for us this is a no brainer, we have to check it out and make sure it is the right thing to do…… it's a hard job but really someone had to do it……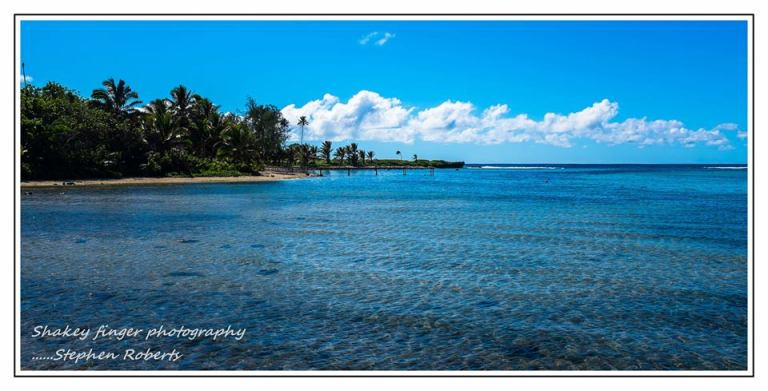 Flying in we get an immediate sense this was the right thing to do. You can see the whole island from the plane window at only 32 kilometres round and surrounded by crystal clear lagoon waters with the reef protecting it from the crashing waves from the sea. Oh this is going to be bliss.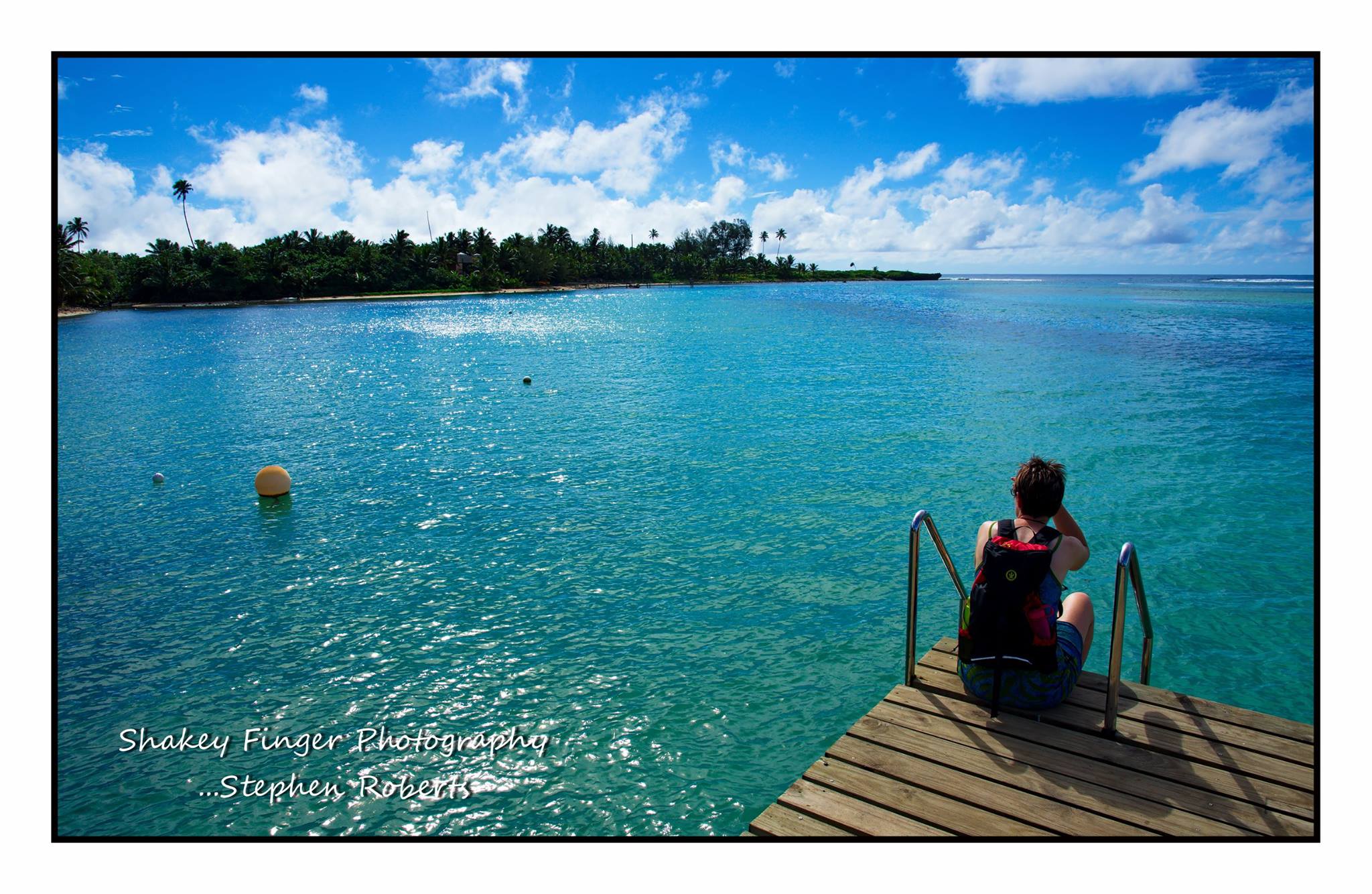 Now your trip to Raro can be as relaxing or active as you like. Best thing is you don't need to pack much. Remember though it is an island with towering mountains in the middle so you can expect rain and in fact should expect rain at some stage. You may not get any but I like to work with the rule of thumb – have a rain jacket and you won't need it, don't take one and it will rain.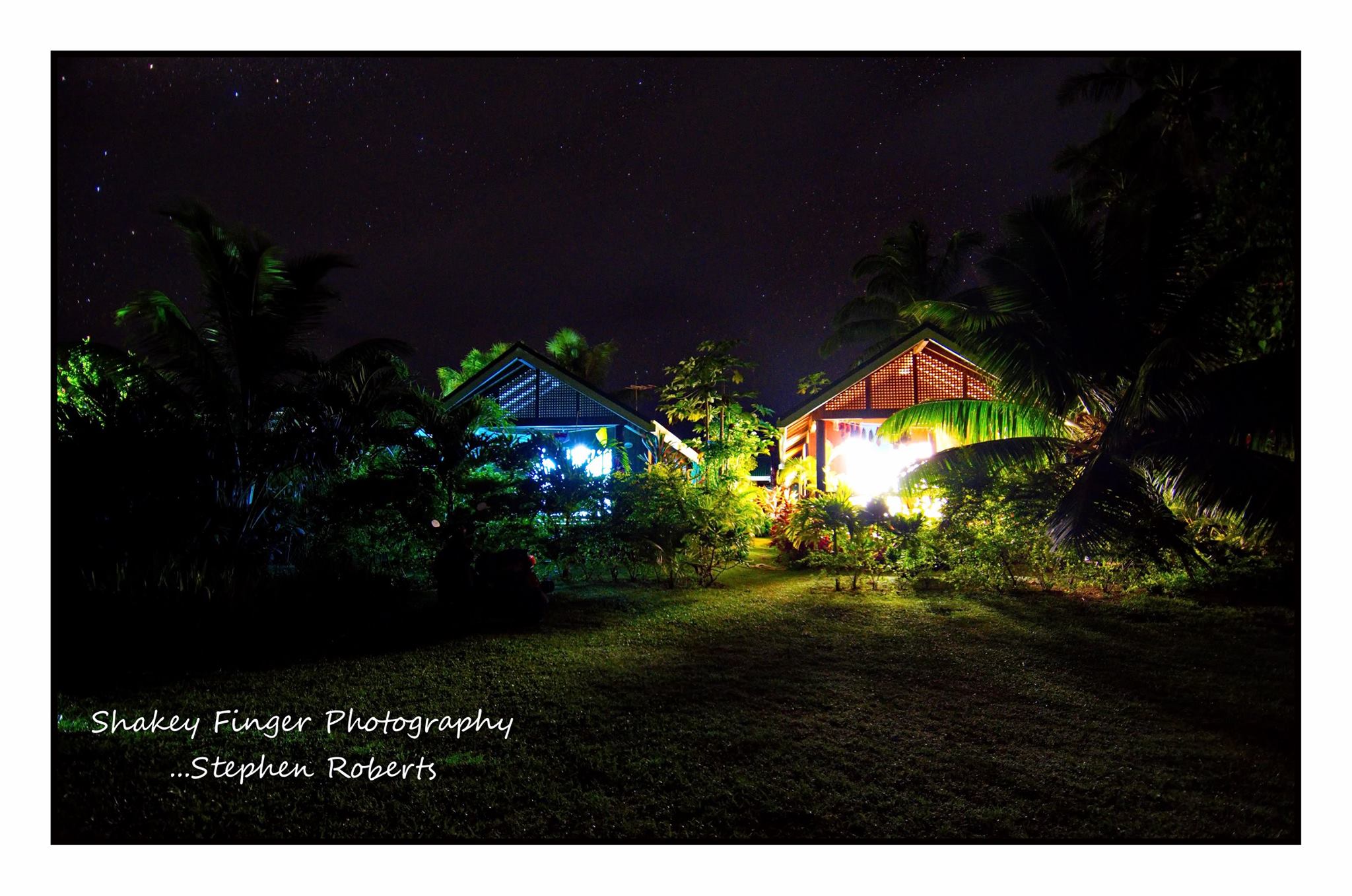 This is our third visit to Rarotonga so we know our way around pretty well. We like to be self-sufficient and book our accommodation through Rentraro. They have properties all over the island that they manage and there is something for everyone and every budget. This trip we chose a little one room bungalow – called Lyas on the South side of the island in Titikaveka and the sub-village of Tikioki. This area has possible the best beach for swimming and is a renown snorkeling area – well just along the road anyway. We made a point of lazing in the waters every morning and every evening. A great way to start and finish our day.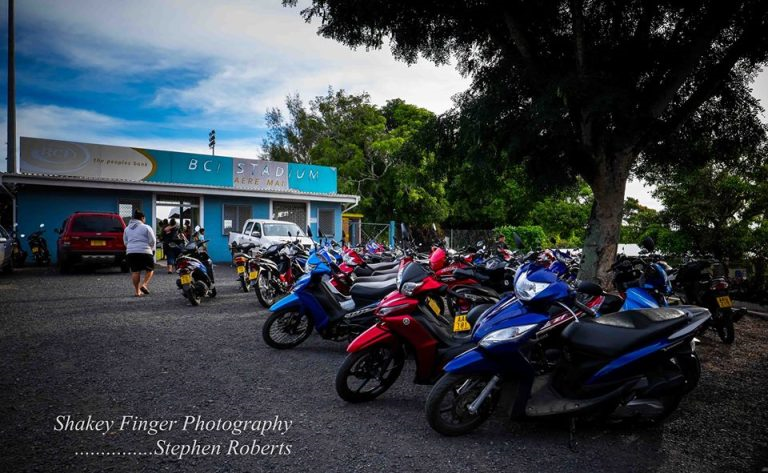 One thing we have noticed during our visit to Raro is an increase in tourist population – this meaning an increase in vehicles on the road. The first year we came it was predominately scooters – the favoured choice of transport for the locals and used to be for visitors too. Unfortunately there are now numerous car hire options – can't say I'm a fan and don't think it is necessary. Part of the appeal of the island is riding around on your scooter – with a speed limit of 30kms and 50kms you don't really need a car to get anywhere. That would be my main recommendation – hire a scooter, be like a local. They are super cheap to rent and the price of petrol is bordering on ridiculous. Think it cost us $5.00 to fill ours.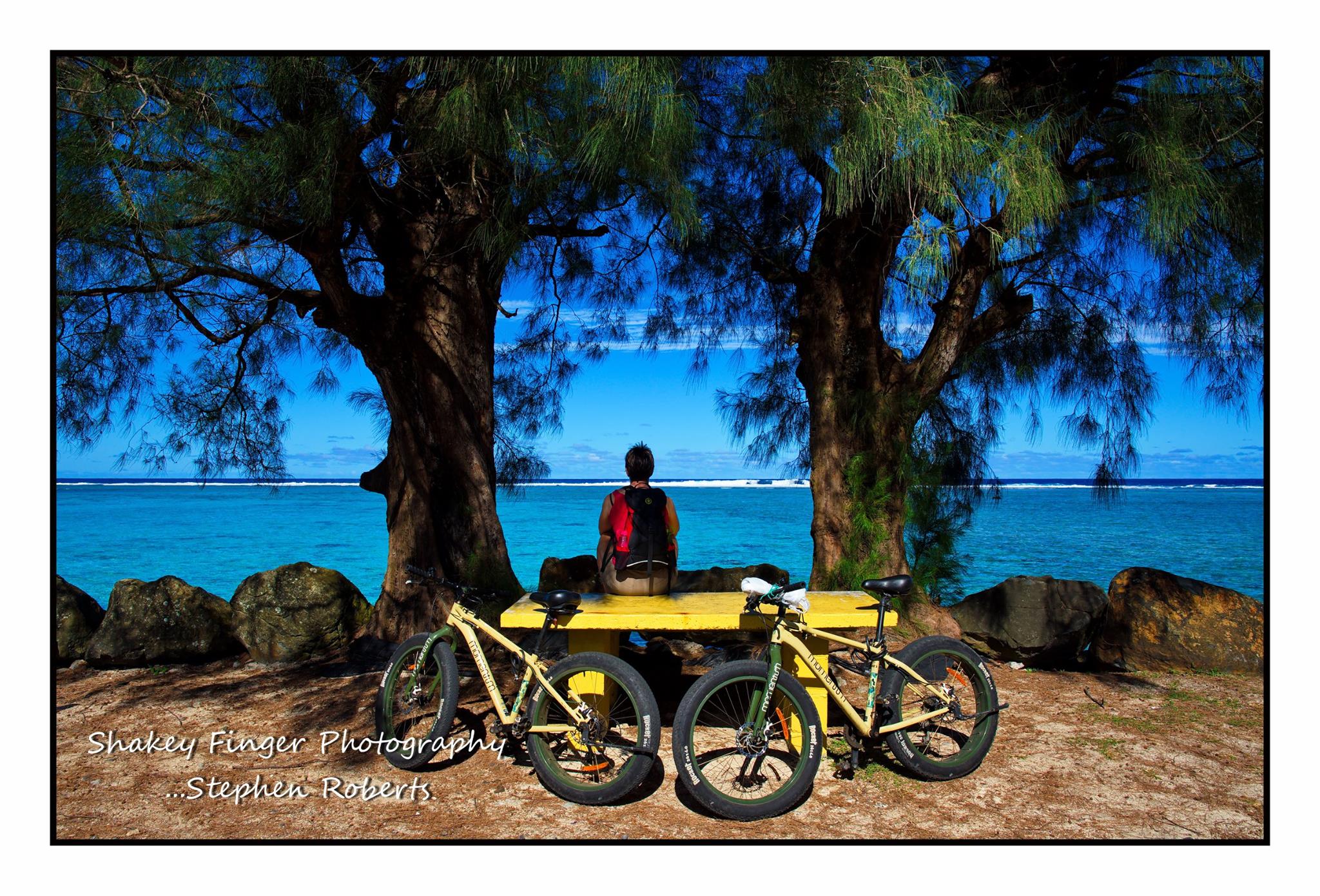 We also hire a mountain bike when we visit. The roads are generally flat, if you head inland you might find a hill or two but the main outer road is flat the whole way round. It pretty much follows the lagoon waters too so you get great views and can stop anywhere you like for a cooling dip in the waters.
There are plenty of eateries on the Island – again something for every budget but generally pretty inexpensive. A popular item on most menus is a fish burger of some sort – think I'm in heaven. We were lucky enough to be based right across the road from Charlies – a popular eatery with locals and visitors alike (you've seriously got to try their fish sandwich). You can also hire paddle-boards and snorkeling gear here too. There are other places dotted around the Island so options aplenty.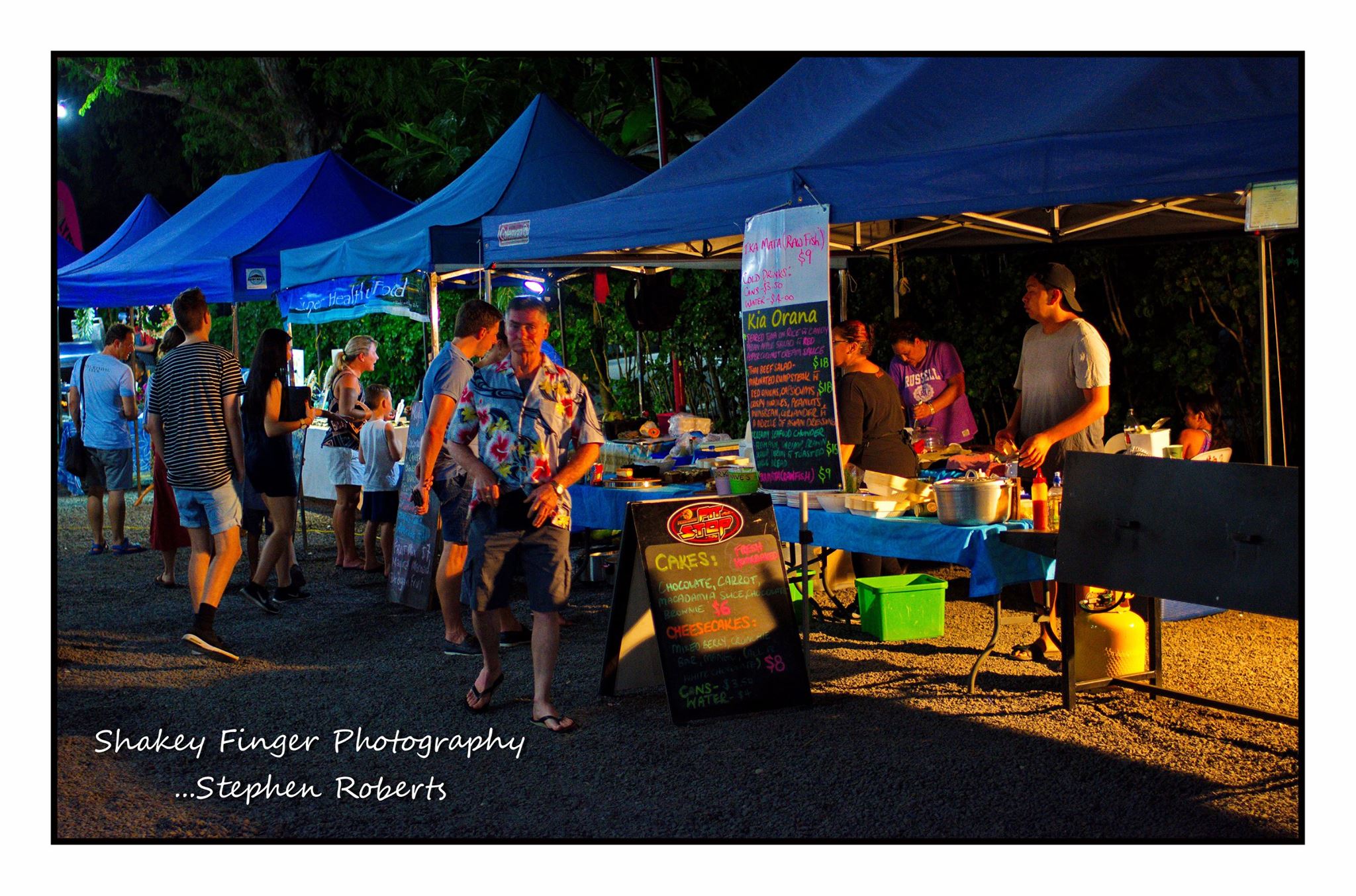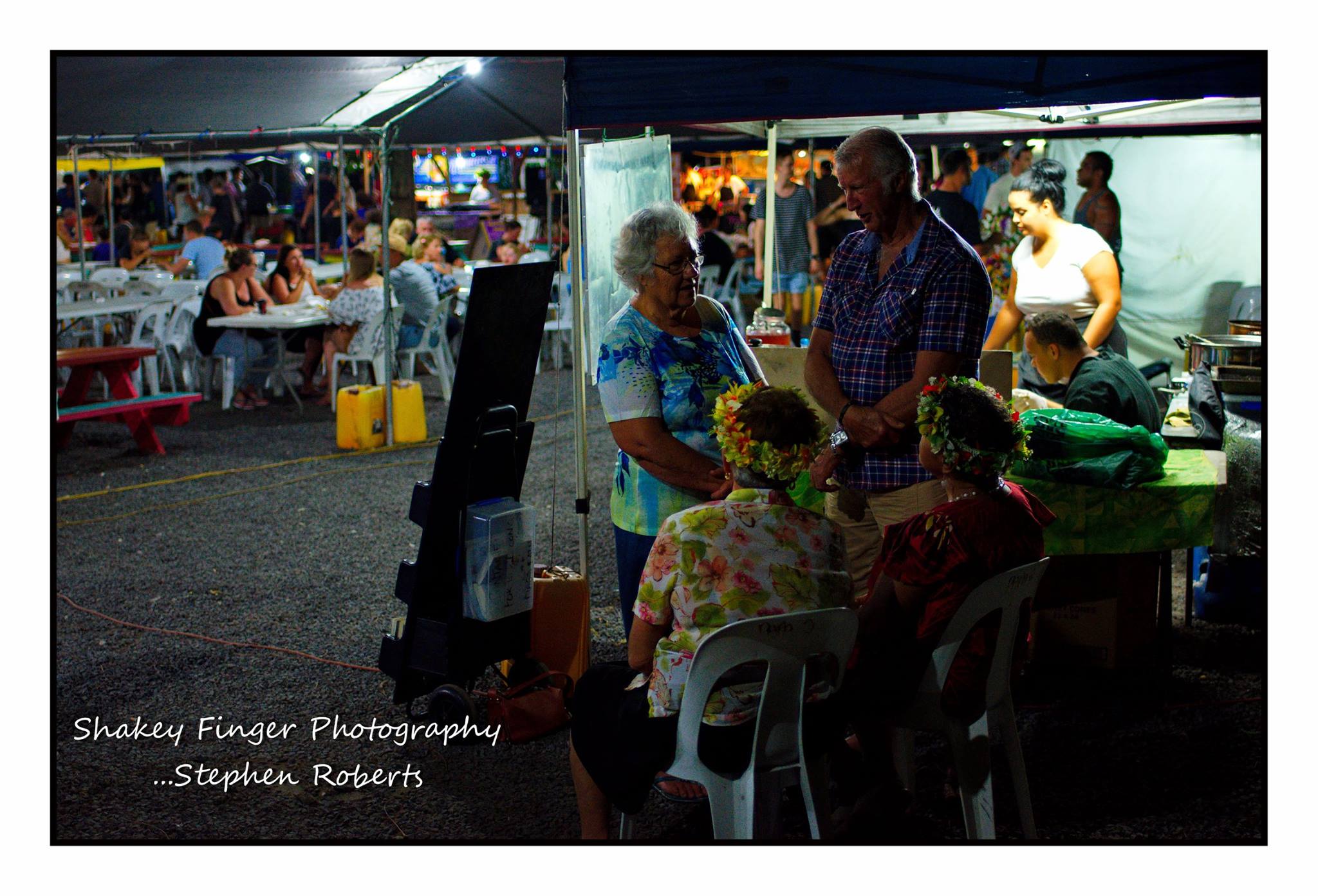 Another must do eating option would be the Muri night markets. A great selection of local fare often complete with local entertainment.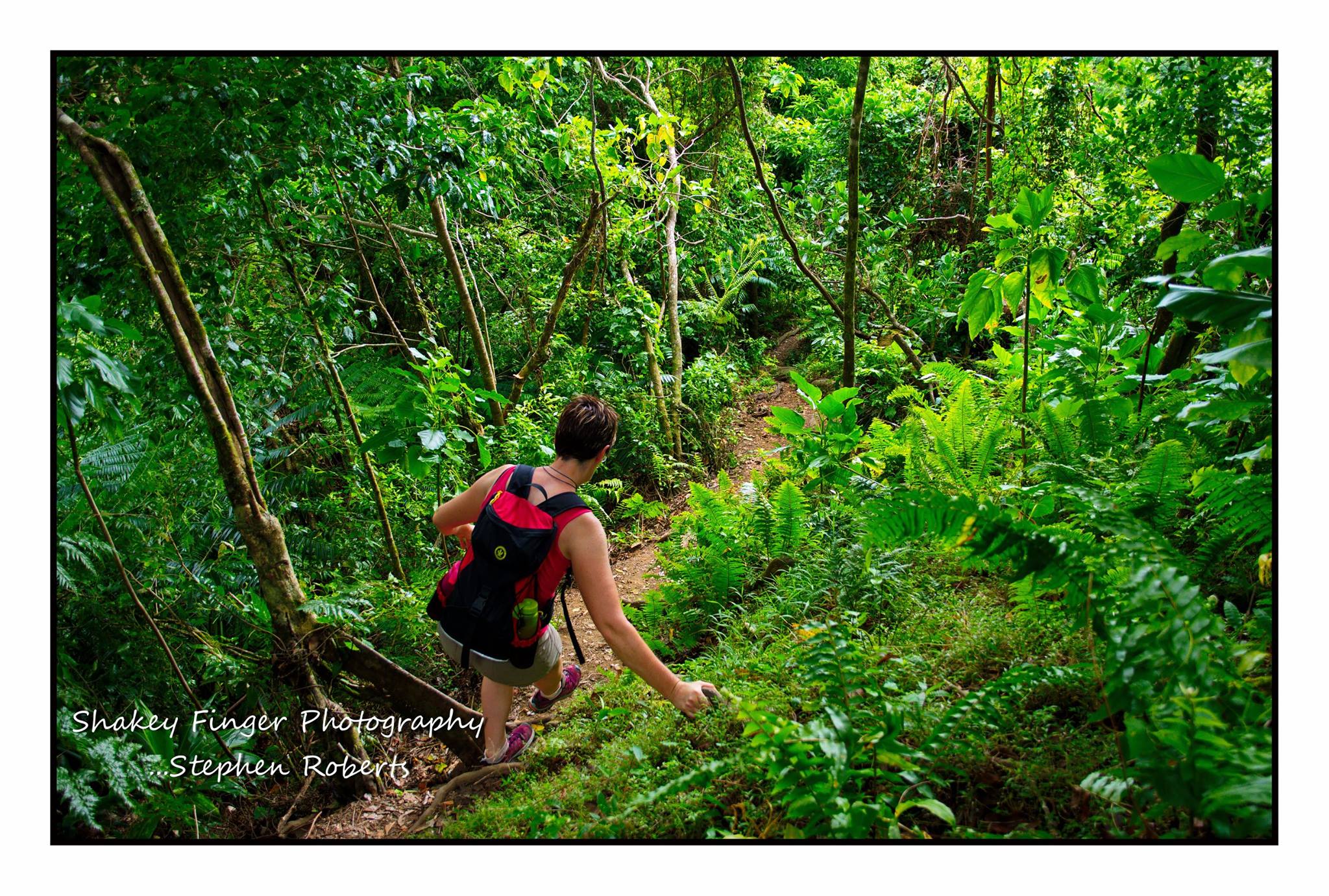 We're not big into fishing trips, pub crawls, diving, snorkeling, island nights or other tourist based activities. That's just us but there are plenty of those options for if you wish. For us it just about a slow pedal around the island on our bikes or a walk along the beach – or a hike up the Needle. Personally I think a hike up the Needle is a must do for everyone. It is portrayed as strenuous but it isn't really that bad. Oh sure you will be huffing and puffing and probably taking lots of breaks on the way up but that's ok, you're on island time, there is no rush. It may be super slippery after rain so do take good care – is very tree rooty, so much so in places it's more like climbing a ladder…. I'm probably not selling it to you so far. But we get to the top in less than 40 minutes – so take deep breaths and go for it. The views are worth it – although in saying that follow the signs to head down the other side – but only for five minutes – literally to the top before you start the real descent.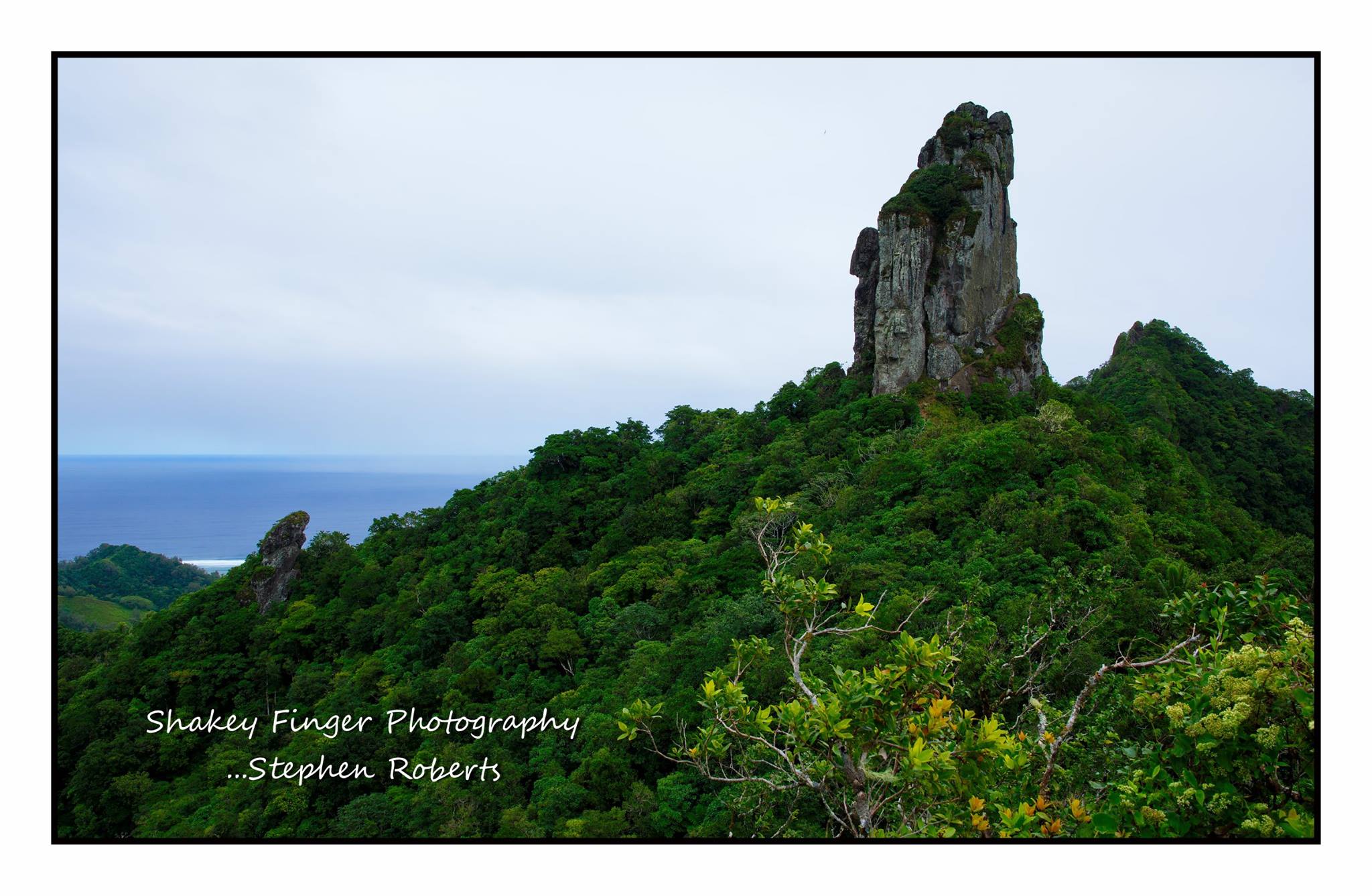 You'll know where I mean when you get there – there the views really open up for you. You can carry on down to the waterfall if you want – it is was our plan this year but we'd recently had heavy rain making the ground super slippery and last thing we needed was a visit to the hospital so we played it safe and went back down the way we knew (town side).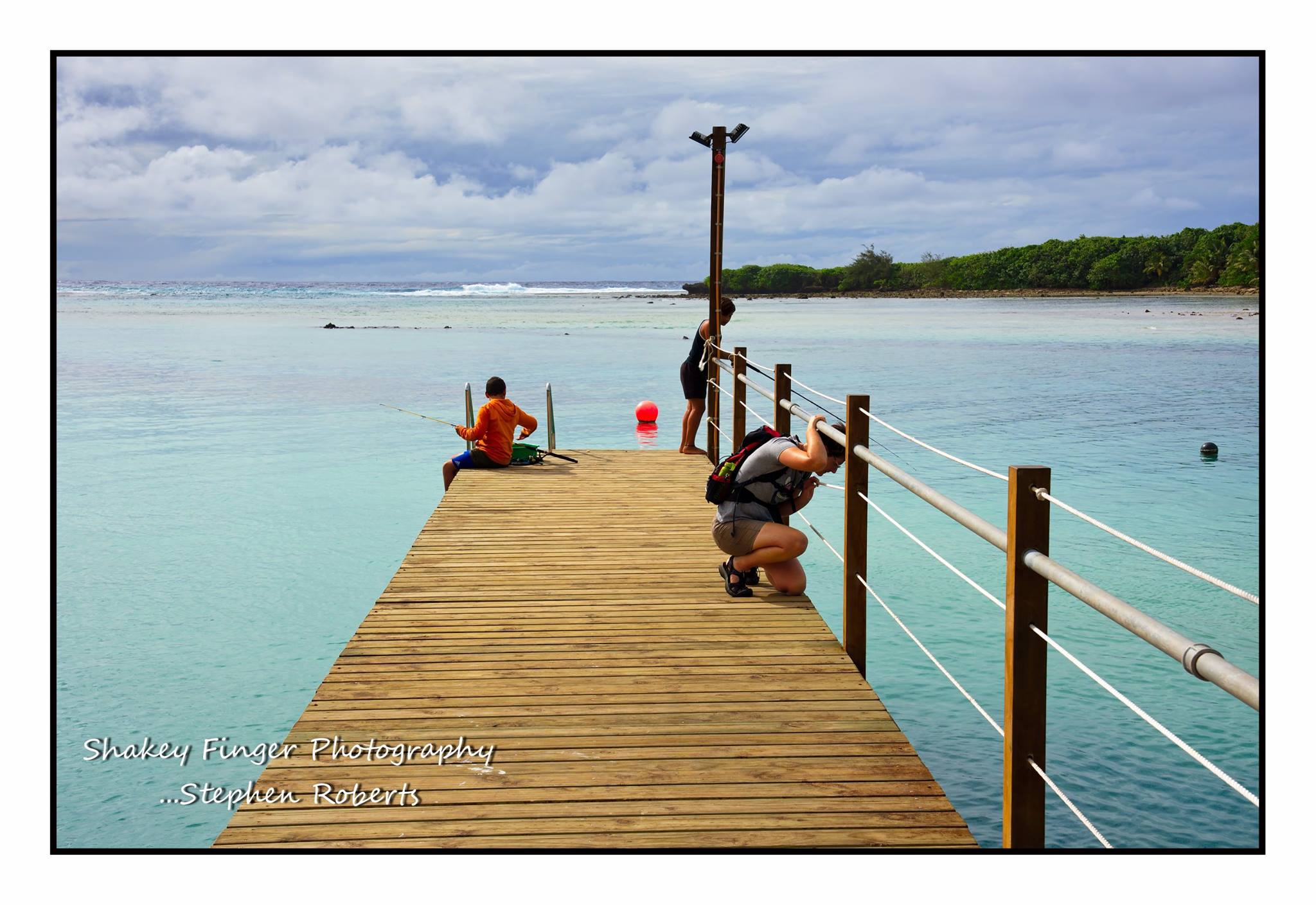 So this isn't our usual "this is what we've been up to" blog posting. This is more an information based blog – hopefully helping you make an informed decision about what to see and do if you visit Rarotonga. In summary: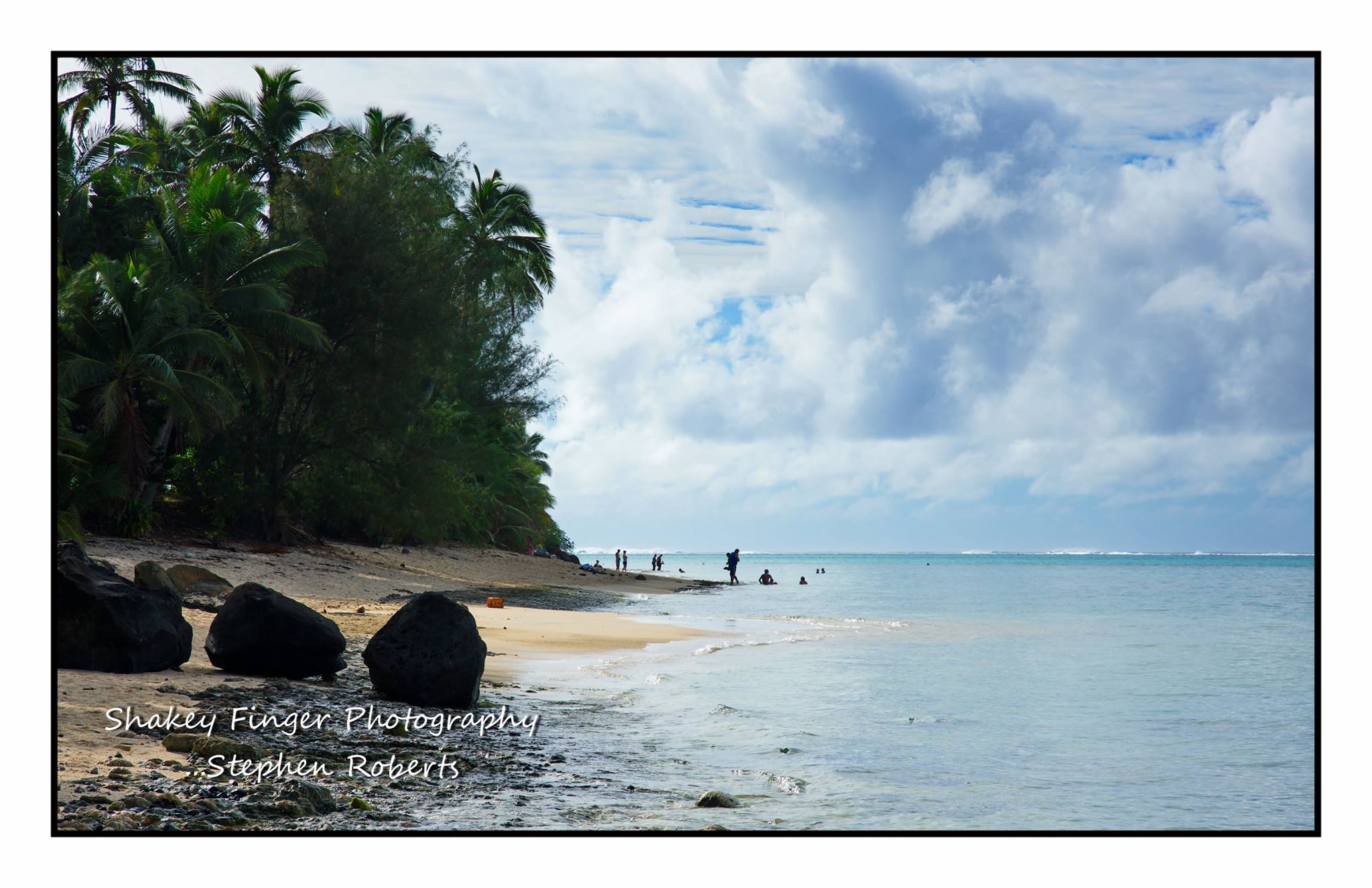 The island is around 32kms round – split into West, North, East and South – easy eh! West side is sunset side with coral based beaches. We stayed this side first visit and while loved it for the sunsets didn't find it the best for swimming as quite windy and a rocky shoreline. North is the more touristy side – home of Muri for all your water sports and main tourist based activities. Huge amount of accommodation and eateries. East side for the sunrise and possibly least windy side. Renown side for snorkeling – the tourist trips all end up bringing their groups out to this side. South side – possibly least rocky side of island, less touristy/busy but prettier for walking/biking as predominately following water line for duration and best side for swimming.
Accommodation:
Self booking/self catering check out Rentraro. We've always dealt with Eddie and he is super informative and helpful.
Hotels:
West side – Edgewater Resort, Sunset Resort; North side – Club Raro (between town centre and Muri), Pacific Resort – right in the heart of Muri; nothing really more residential and holiday homes with exception Little Polynesian but super expensive – if you can afford it though I'd be going there for sure – what a spot!; South side – The Rarotongan. If we were going to stay in a hotel style accommodation I'd be opting for The Rarotongan due to its location on the South side of the Island.
There are numerous other options, the above are just a small selection of the main hotels.
Transport:
Hire a scooter but if you have to hire a car…… hire a mini convertible – you might as well look cool! We use Polynesian Bike Hire for both our scooter and mountain bike rental.
Hire a mountain bike. We opted for the jumbo bikes – fat tyres and while you're not doing any off-road as such the roads are in such poor condition for the most part the fat tyres give you more comfort.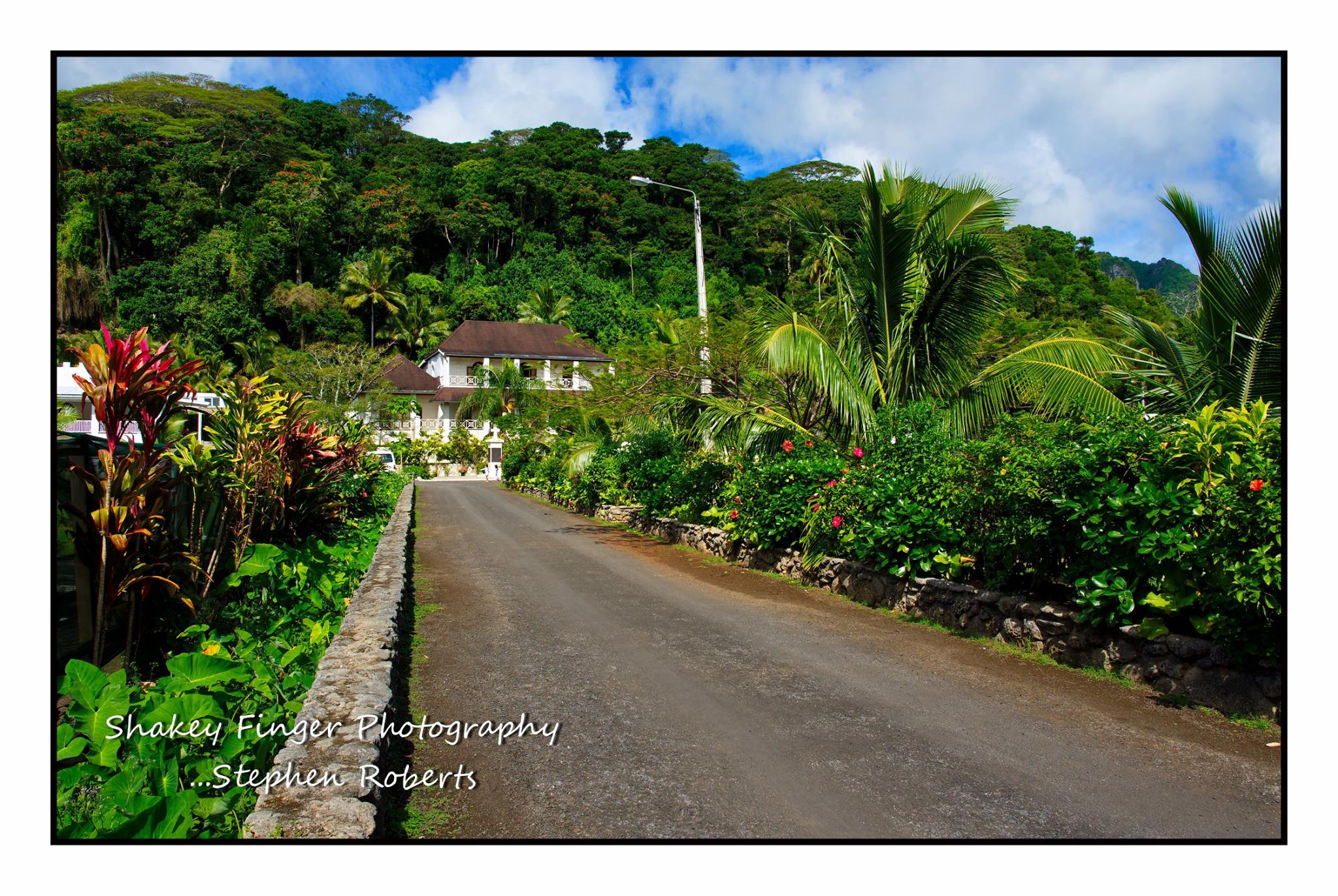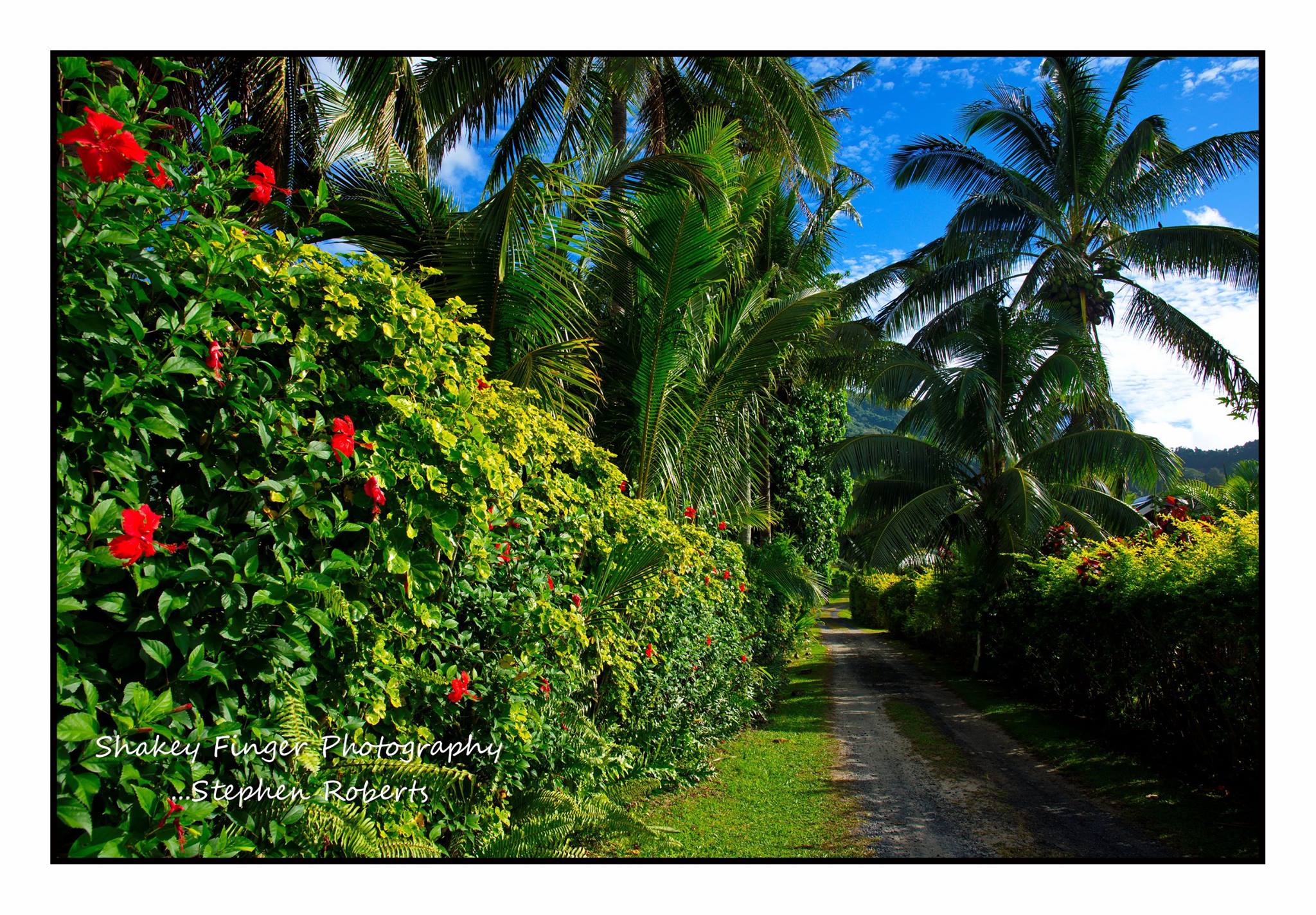 Church – a must do when visiting Rarotonga is attending a Church service. Aside from beautiful buildings these are wonderful to attend and listen to the locals singing – nothing short of heavenly (I know but it couldn't be helped).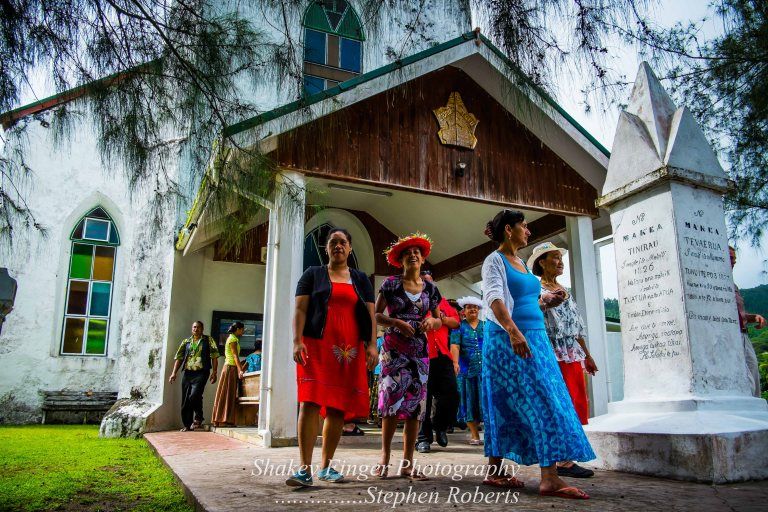 Finally. Explore – take the inland route, especially round the south side of the island, so lush and green. Take the little gravel back roads – they usually eventually end up back on the main outer route but you'll get to see where all the fruit/veges come from, get away from the traffic and can even discover some seriously cool rock-pools ………..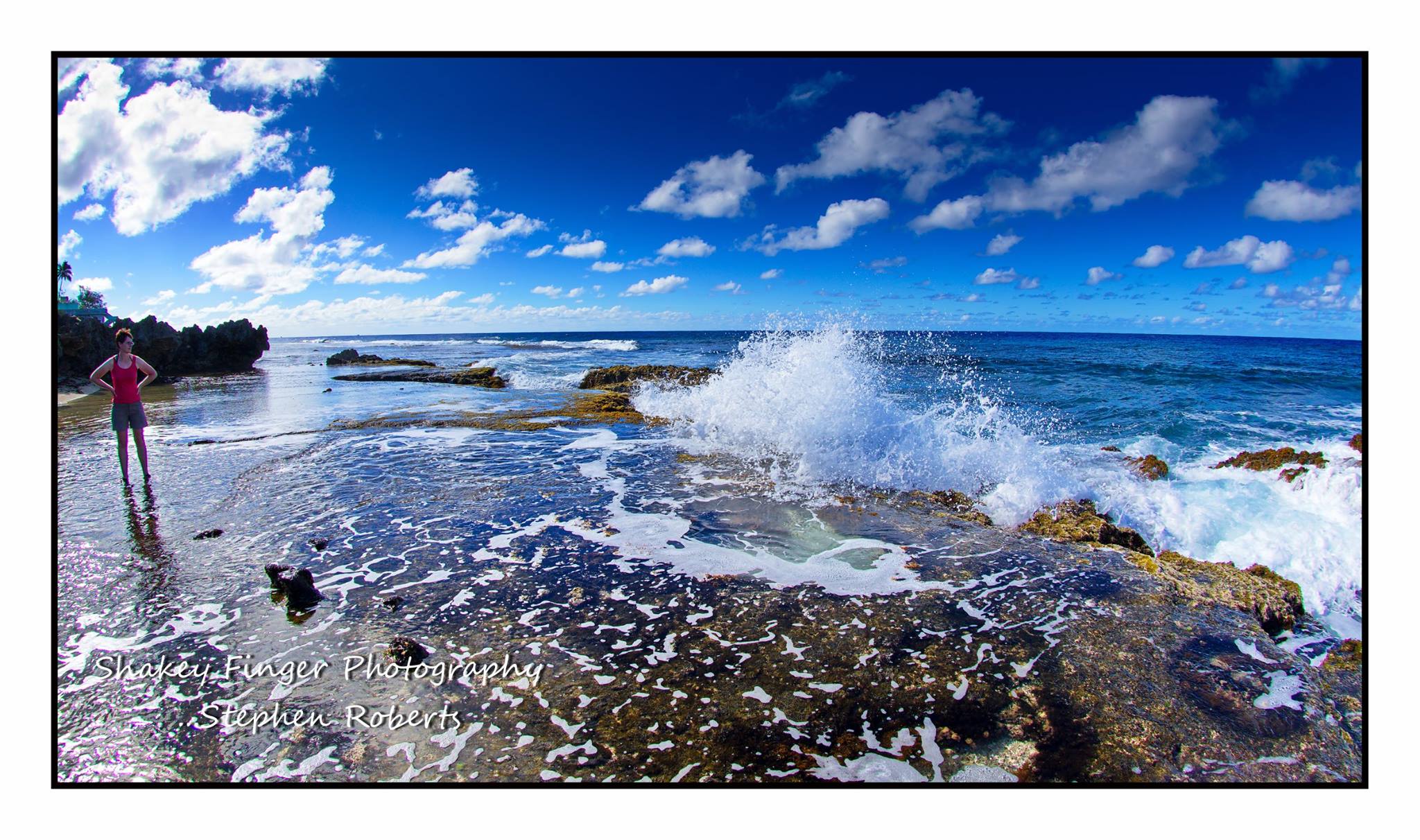 or hidden hideaways to just sit in wonderment.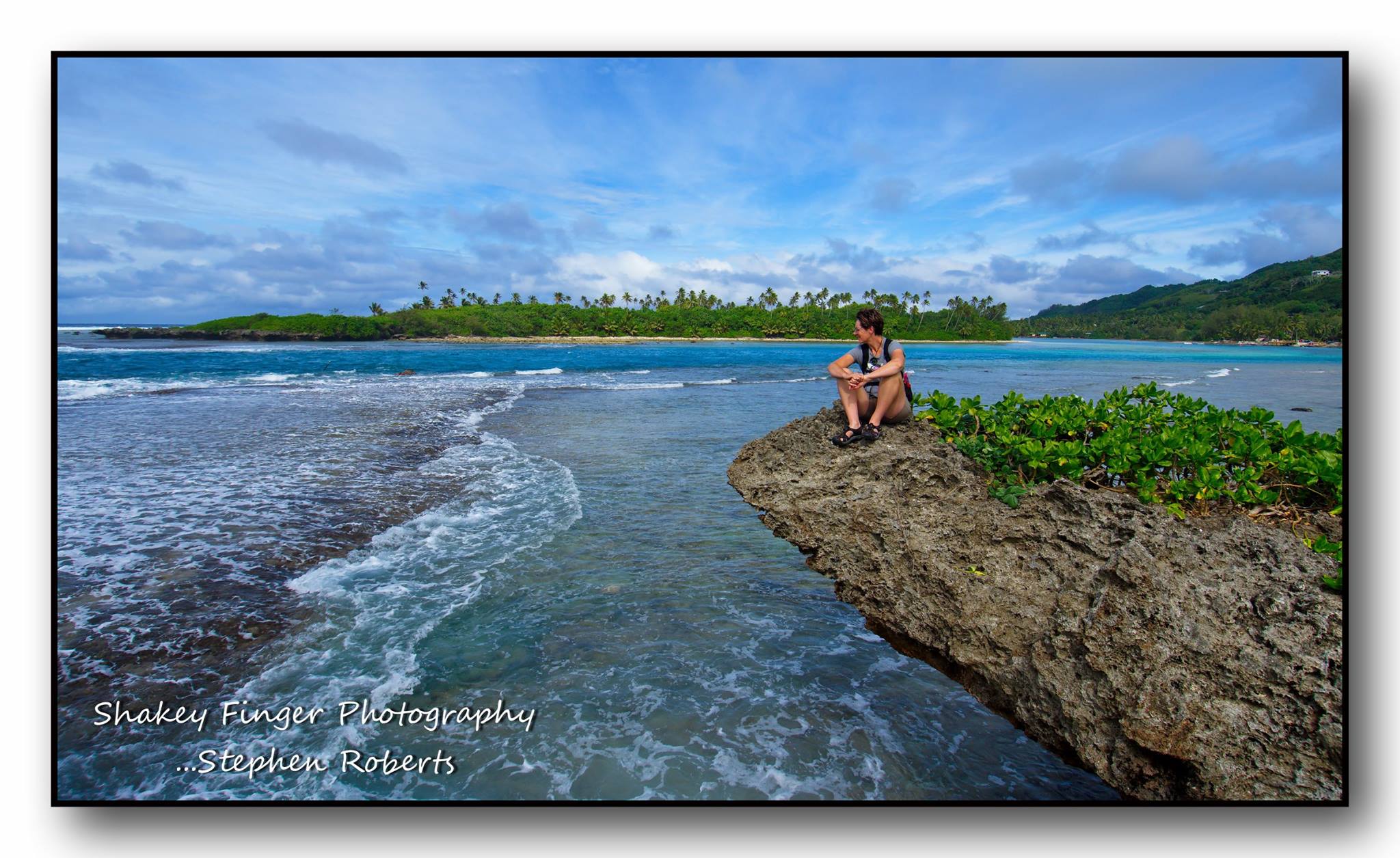 Most importantly – relax, it is the very reason you've come here. Take off your watch, turn off your phone, unplug, get outside, immerse yourself in nature – you will be more connected than ever
Jan and Stephen run Breakers Boutique Accommodation on the Great Coast Road north of Greymouth. They enjoy sharing their experiences with their guests and helping ensure they make the most of the travels to this part of the world – no matter where the Island paradise…….
---