Whenever we do this hike there are two songs that jump straight into my head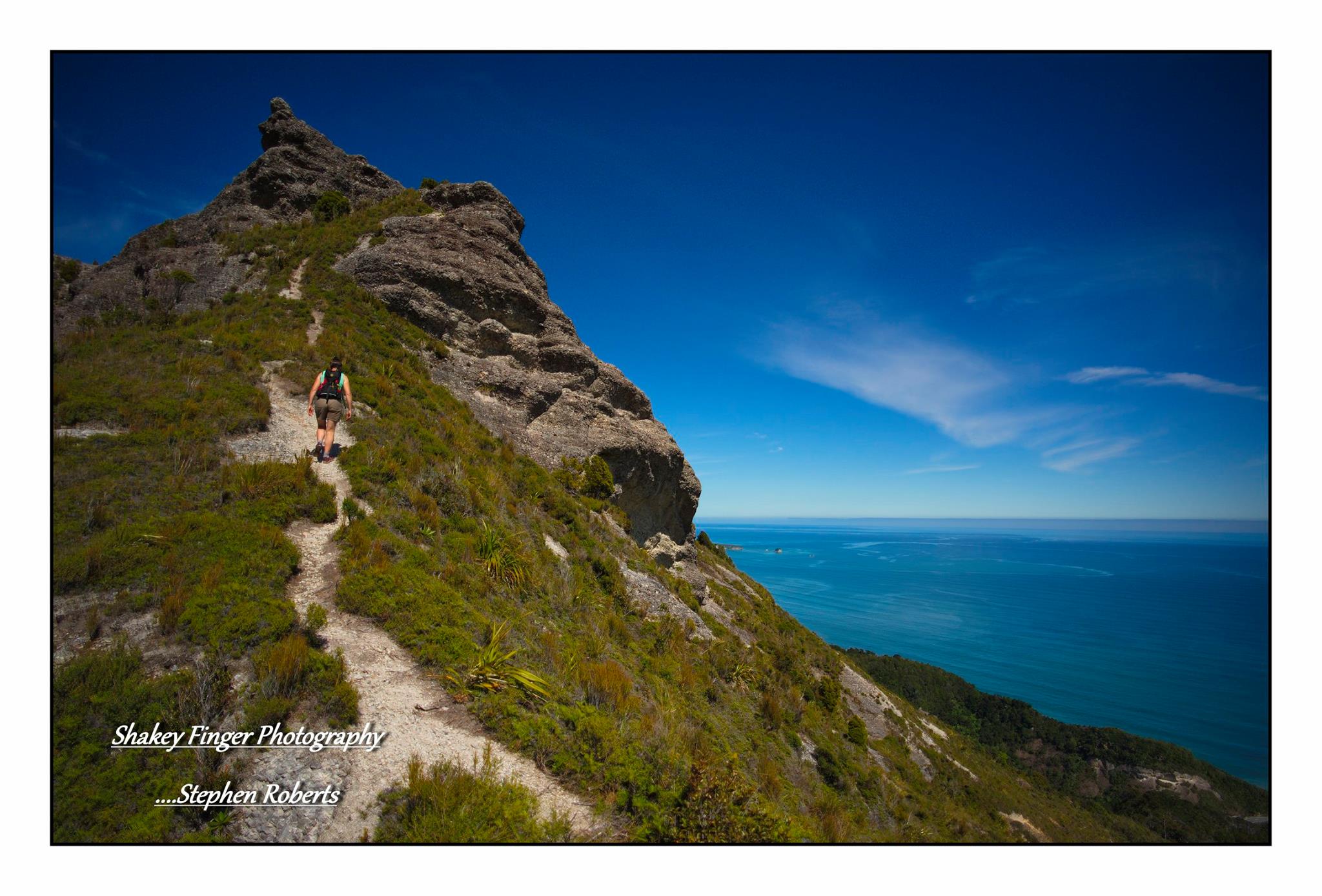 Knocking on heavens door and sitting on top of the world.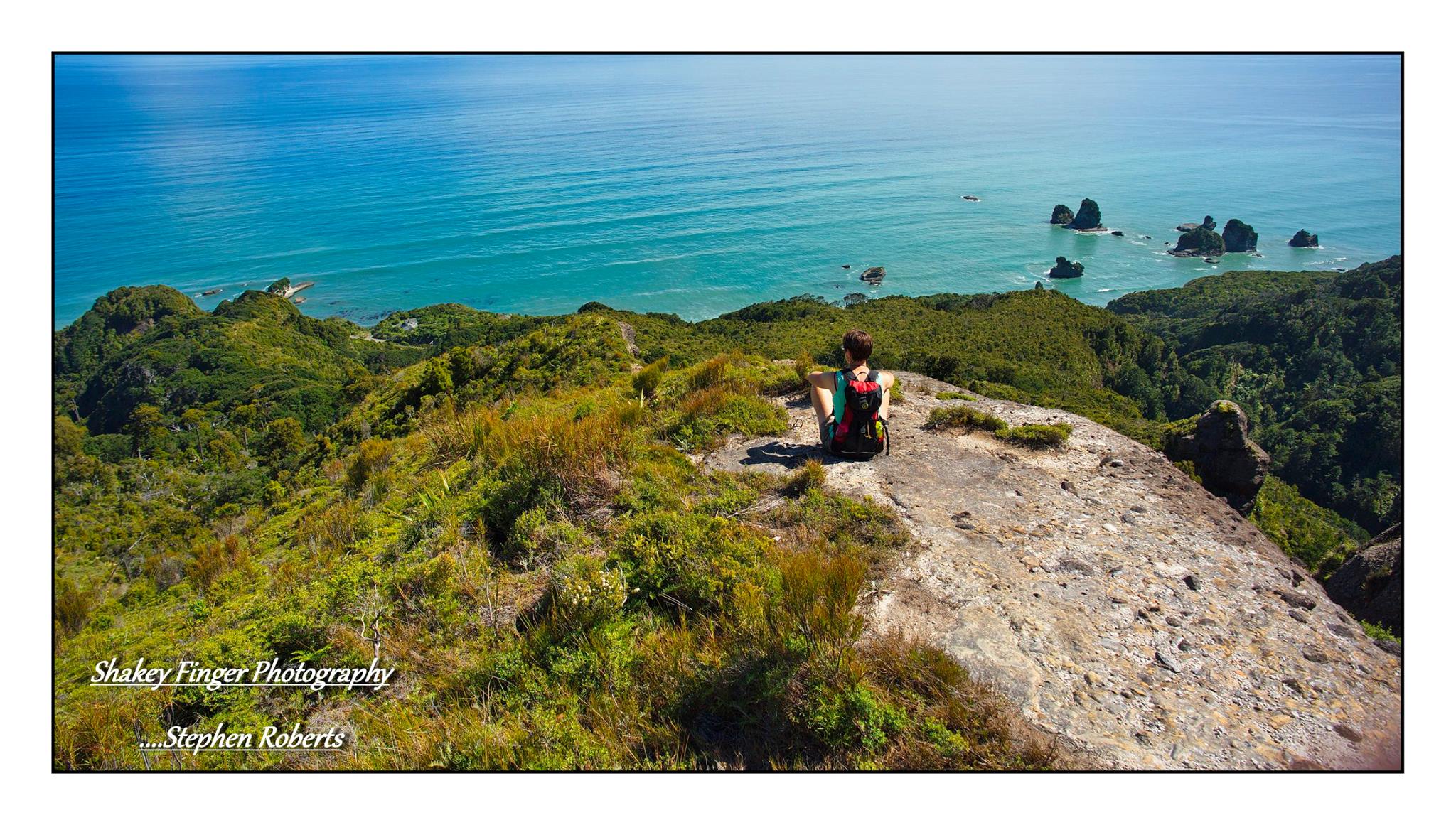 Seriously the views from Mt George are boarding on ridiculous. With some light whispering clouds off on the horizon we can see in all directions. Friends asked if we could see Australia from up there – if it wasn't for the haze on the horizon I'd just about say yes – ok so it is a little further away than that but seriously. I could have sat here all day and soaked it up.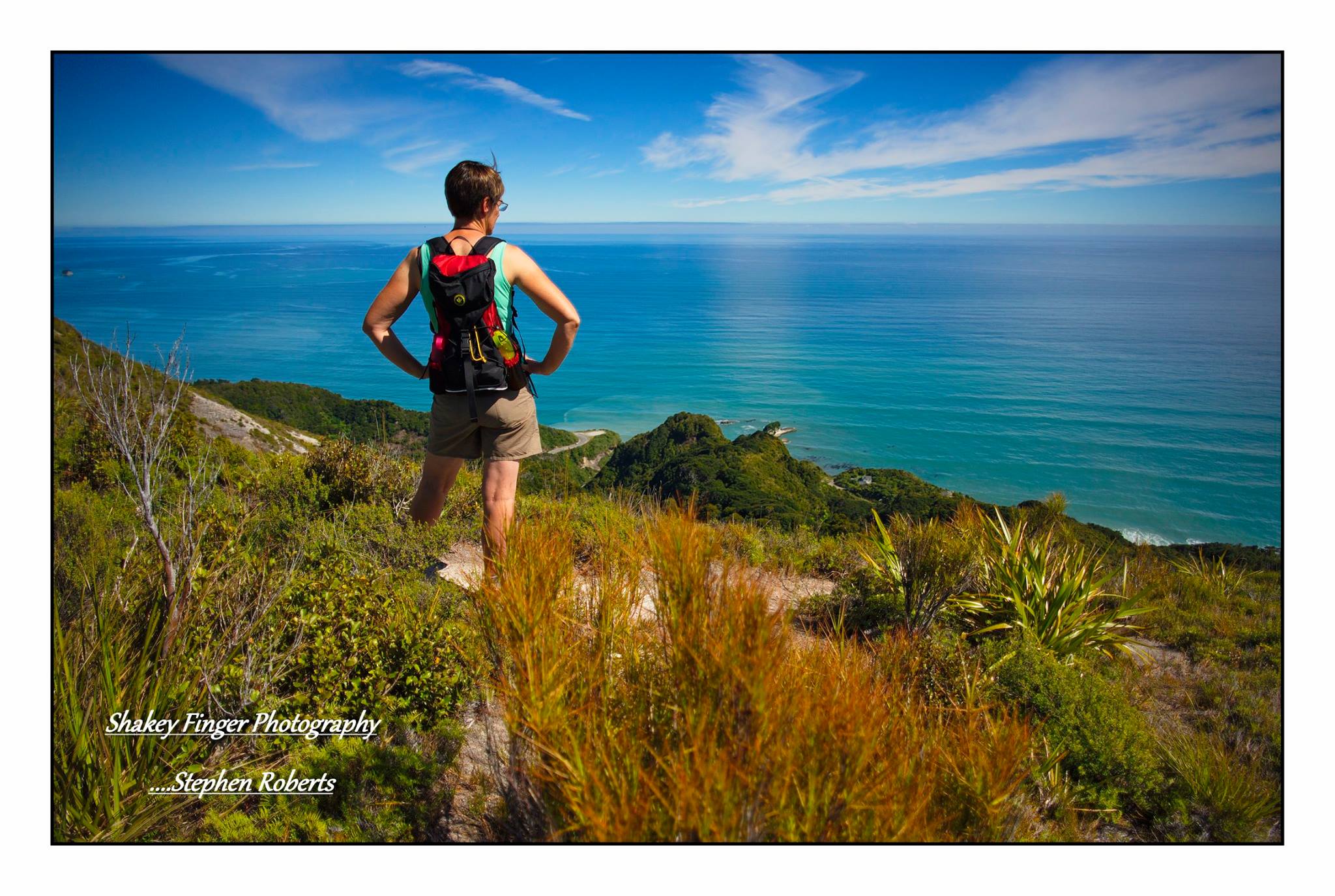 I have to admit there was a lot of huffing and puffing on this expedition – mmm so expedition might be pushing it, but given my current lack of fitness it felt like an expedition. Turned out we were hiking quite quickly – thank you husband for those kind words of encouragement……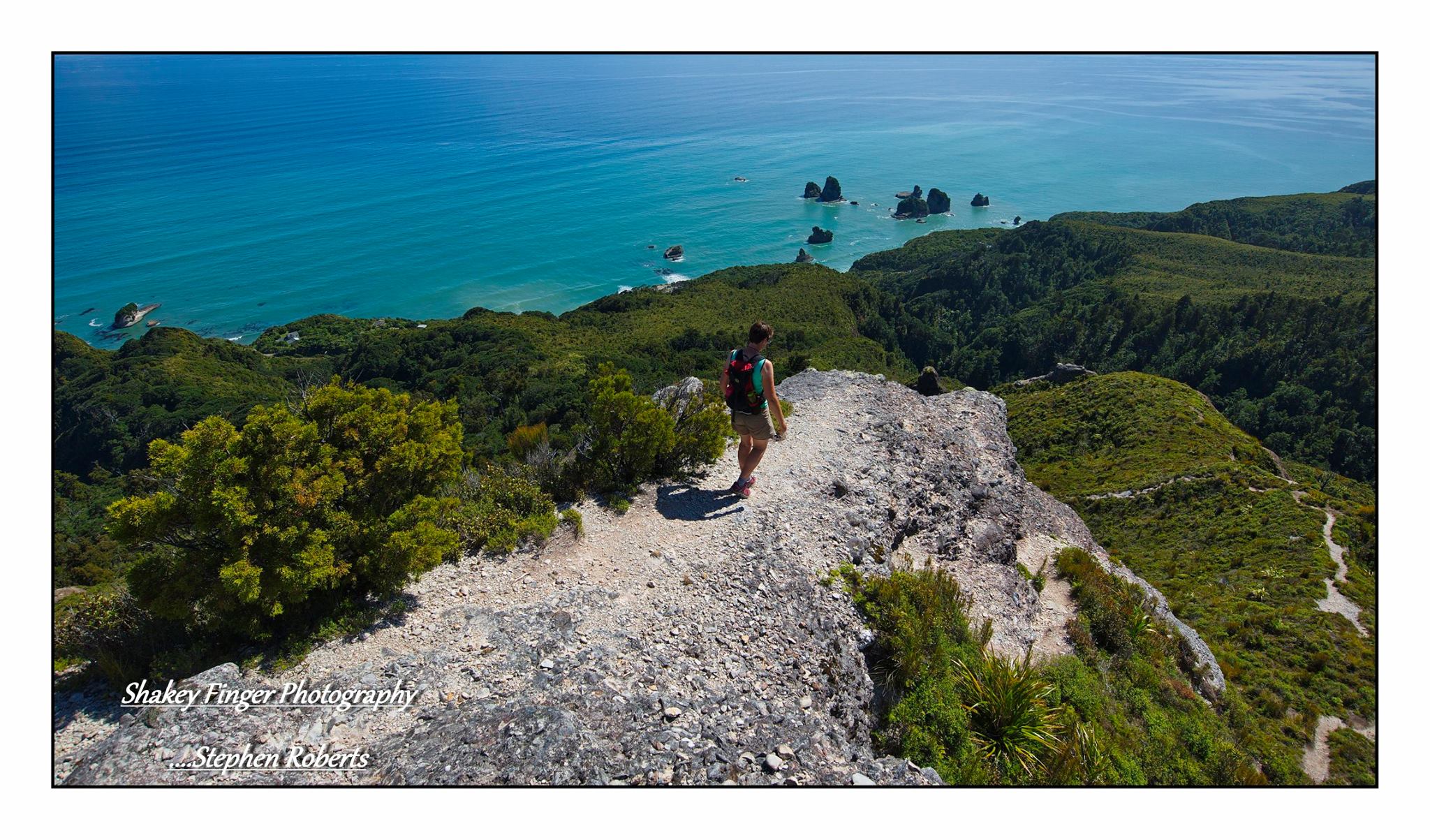 The good thing about hiking with my lovely hubby (obviously there are many good things but this one is important!) is that it involves lots of photo stops. Well I'd like to think that is the reason we are stopping so often. Actually it is imperative you stop on the way up to look back and capture the views. Well not even look back – look all around – we are completely surrounded by ridiculous views.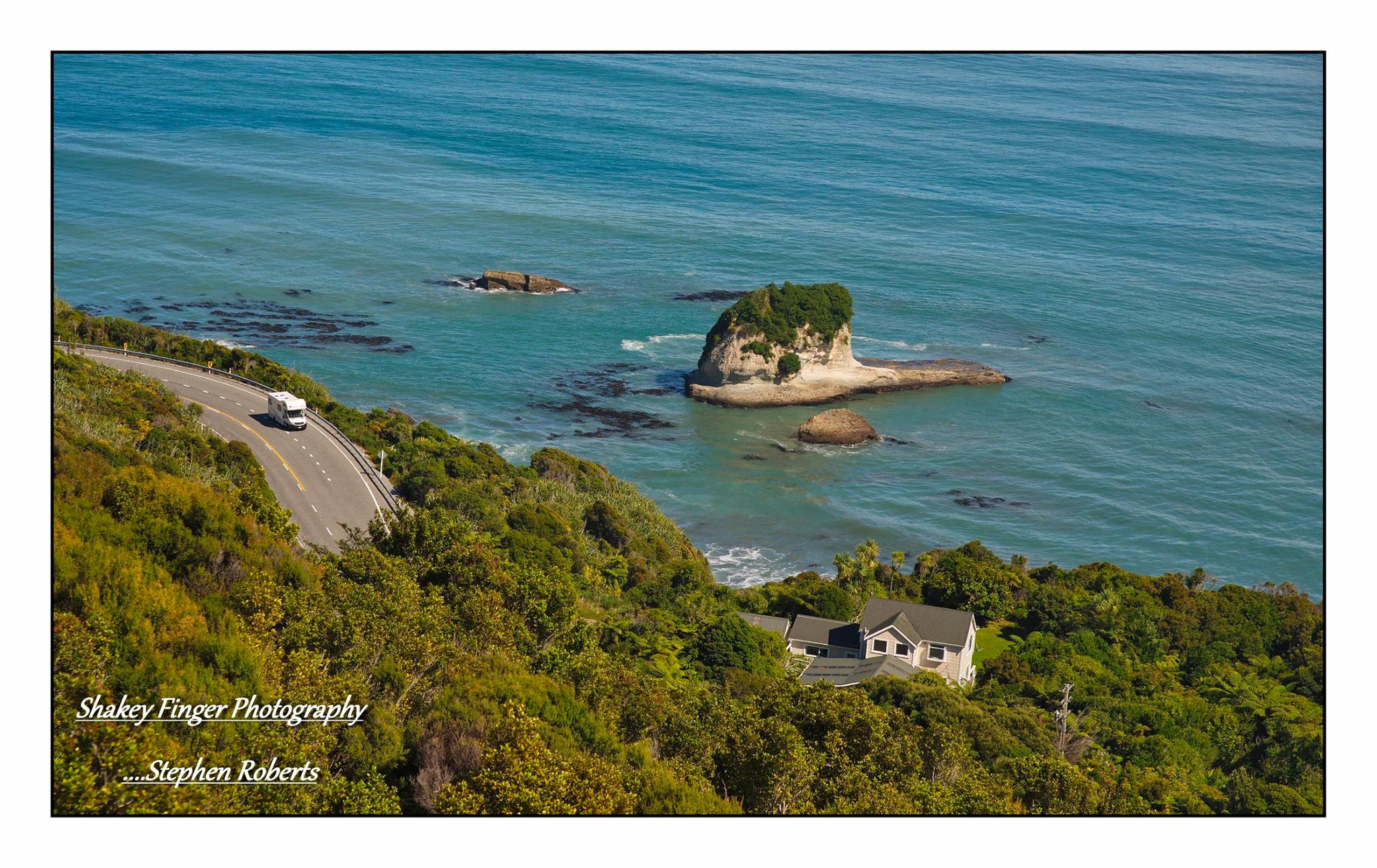 Stephen is trying out a new camera lens and it is great as we can zoom in and really capture the essence of the hike for you all to see with us. Perhaps we should approach the camper van company on this one – they could use it for their marketing.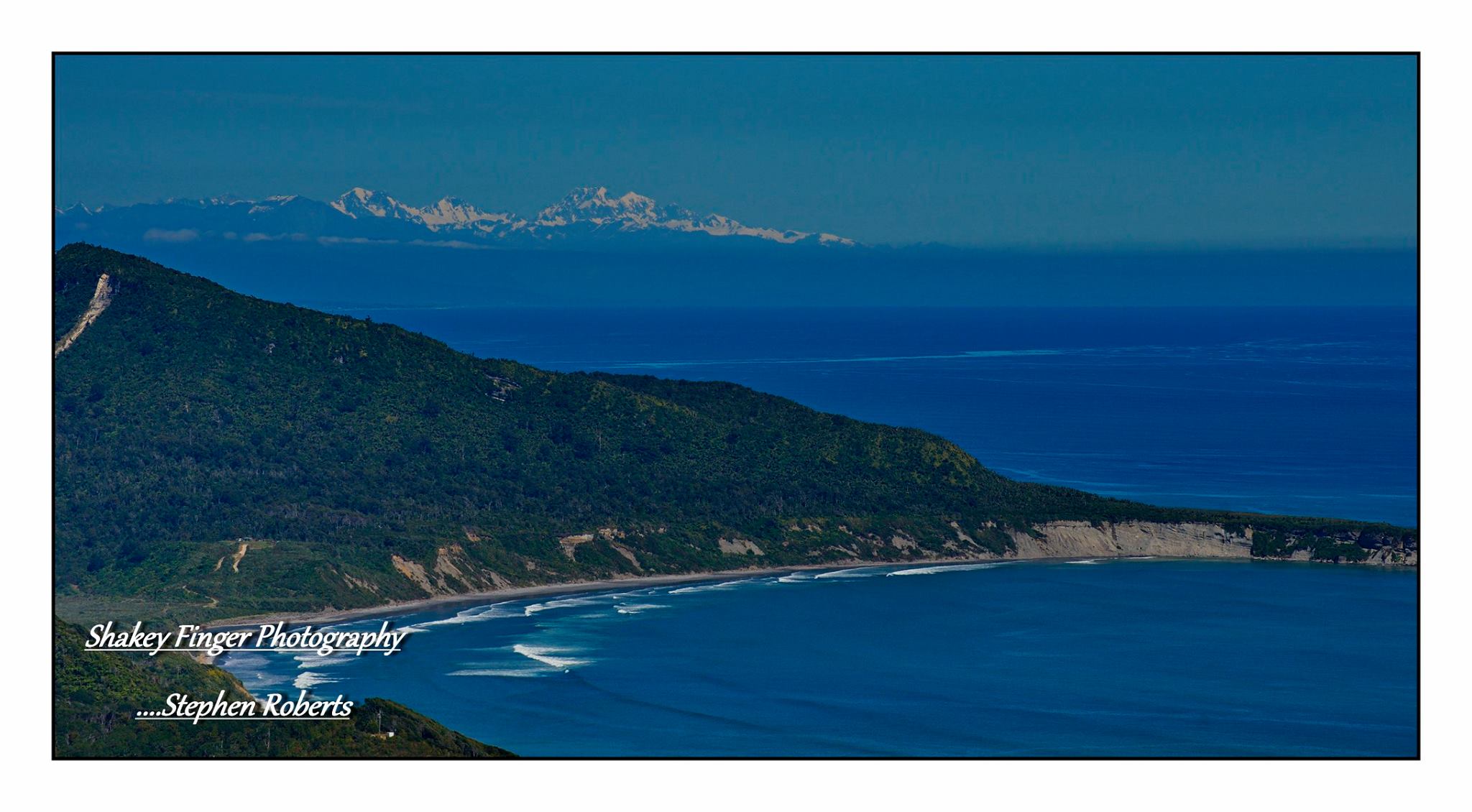 The Great Coast Road has been named one of the top ten coastal drives in the world by Lonely Planet. When you're climbing Mt George it is not hard to see why, glorious coastline on one side, rugged native bush on the other and then there are those views to Mt Cook. Insane on a day like today. Actually it is a spectacular drive no matter what the weather but sitting atop Mt George in the sunshine with little or no wind we really do feel like we're sitting on top of the world and knocking on heavens door.
Jan and Stephen run Breakers Boutique Accommodation on the Great Coast Road north of Greymouth. They enjoy getting out and about exploring the many wonders of the West Coast and sharing their adventures and discoveries.
---