Motukiekie Beach and Rocks seems to be becoming world-renowned. It used to be a little secret only known by dedicated West Coasters and their friends – and maybe their family, and maybe some of their friends – and maybe some of their family…… you see where I'm heading with this. Word is out!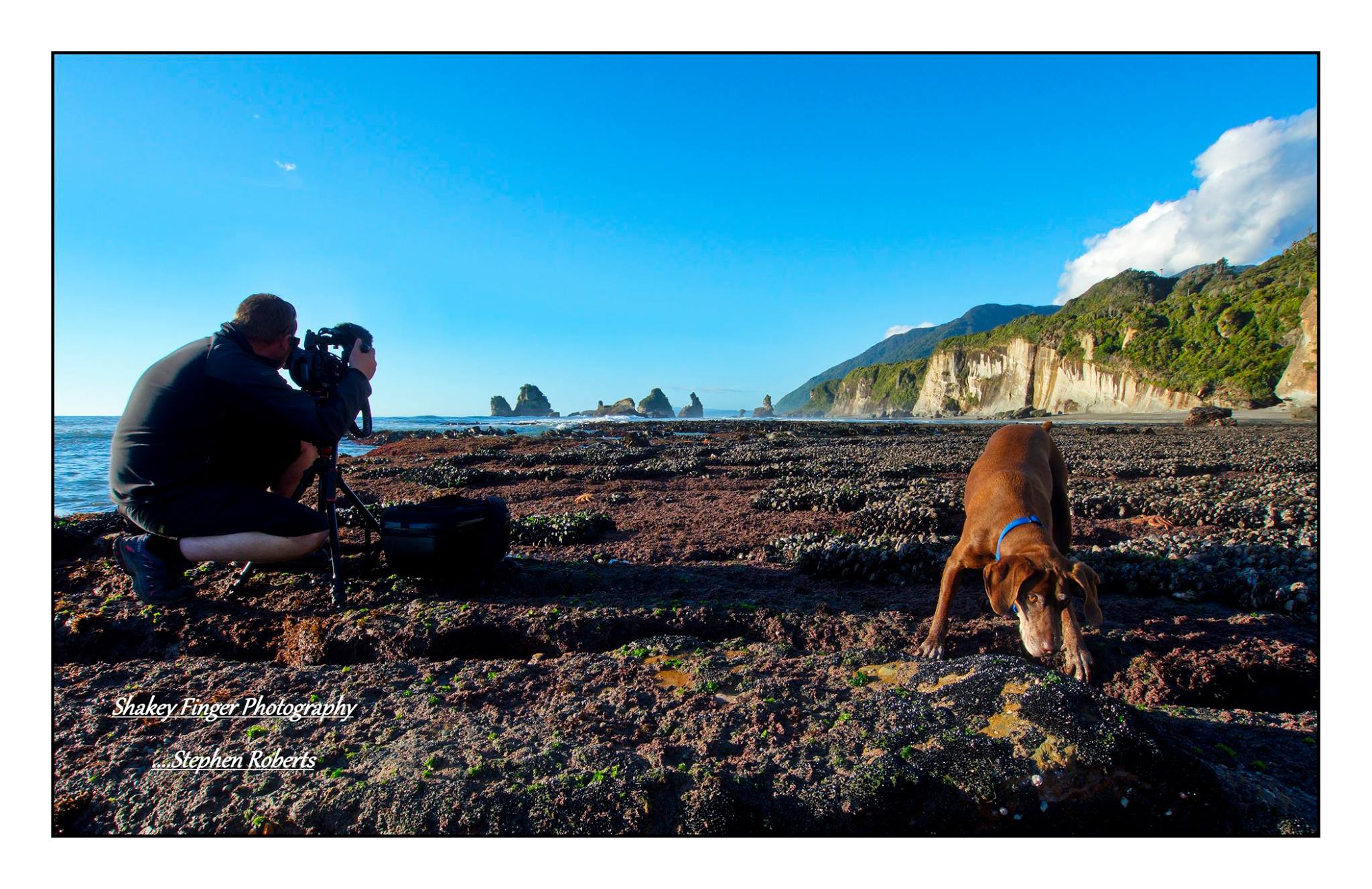 Stephen headed down recently with a photographer friend of ours. Tides were perfect and Dean hadn't been down on sunset before to see what all the fuss was about.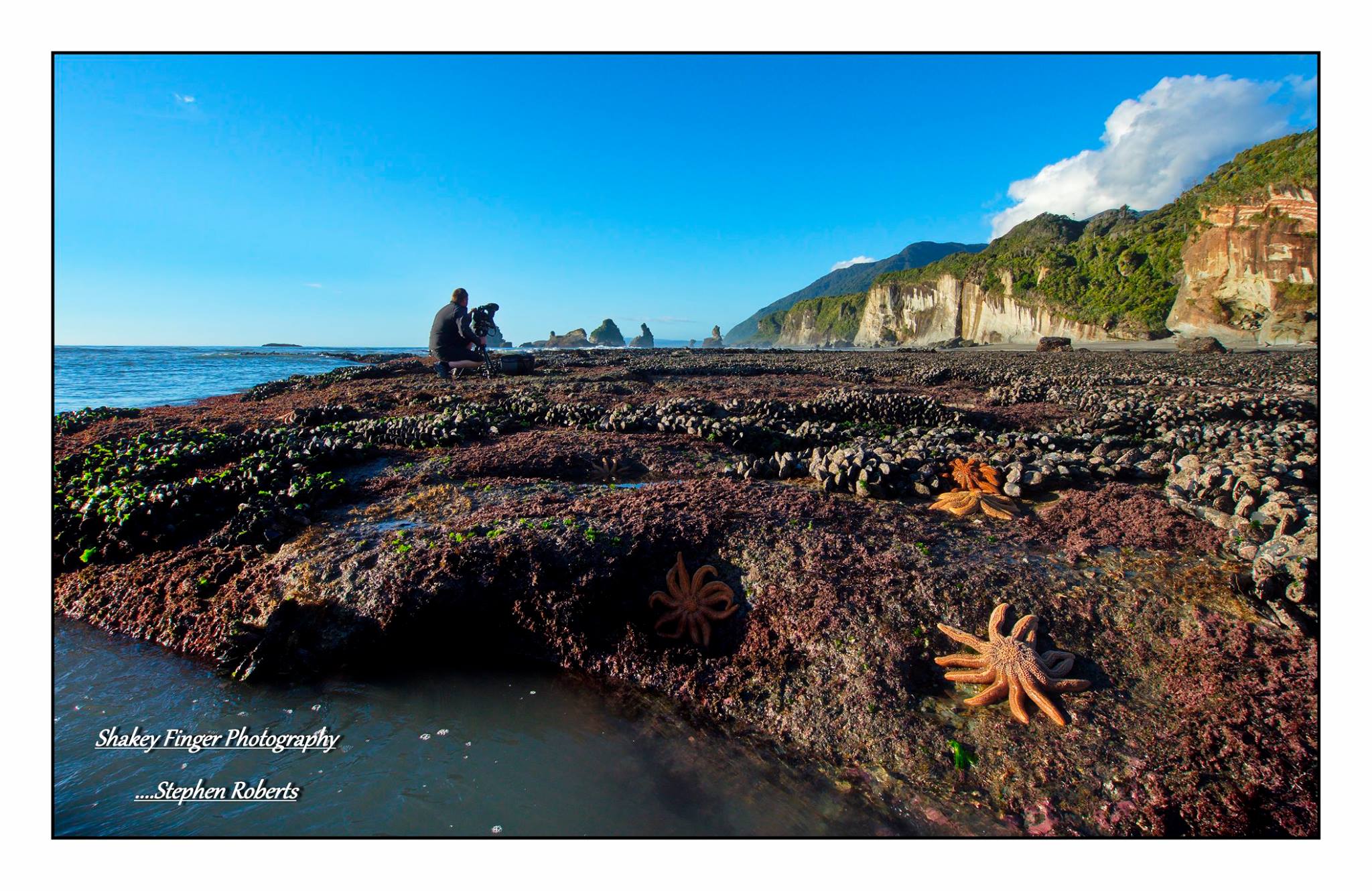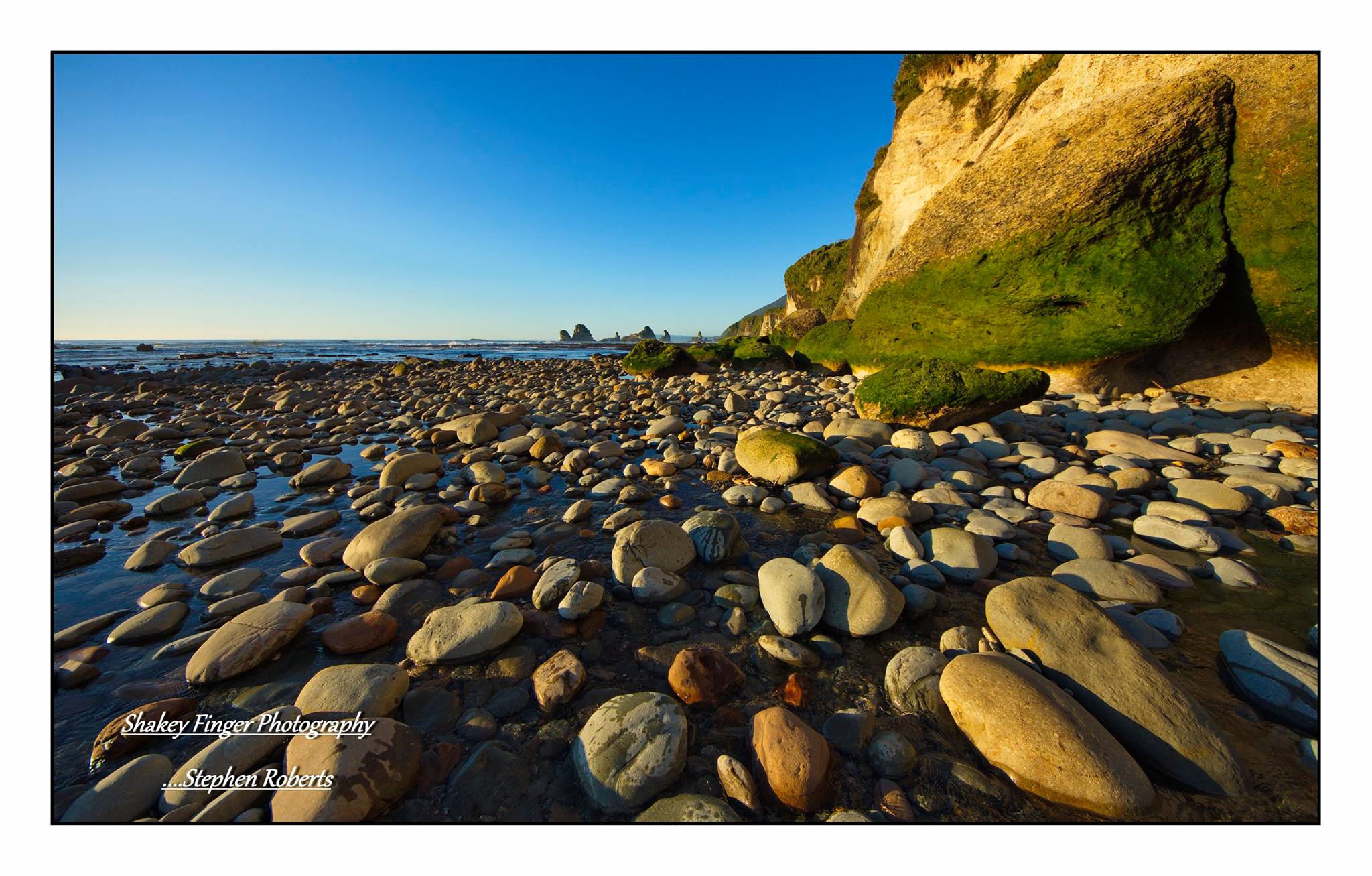 Well there is a lot of fuss. The Motukiekie Beach has to be one of the premiere spots to catch the sunset. Made famous internationally thanks to an award-winning photo in National Geographic, everyone and anyone now seems to want to head on down and chance their arm at getting that very same photo. Personally I don't understand the concept of wanting the same photo when there is so much opportunity to capture your own unique take on the scenery. It's not like the light is going to be exactly the same or the sun in exactly the same spot or the tide be out exactly the same distance – is it, or is that just me……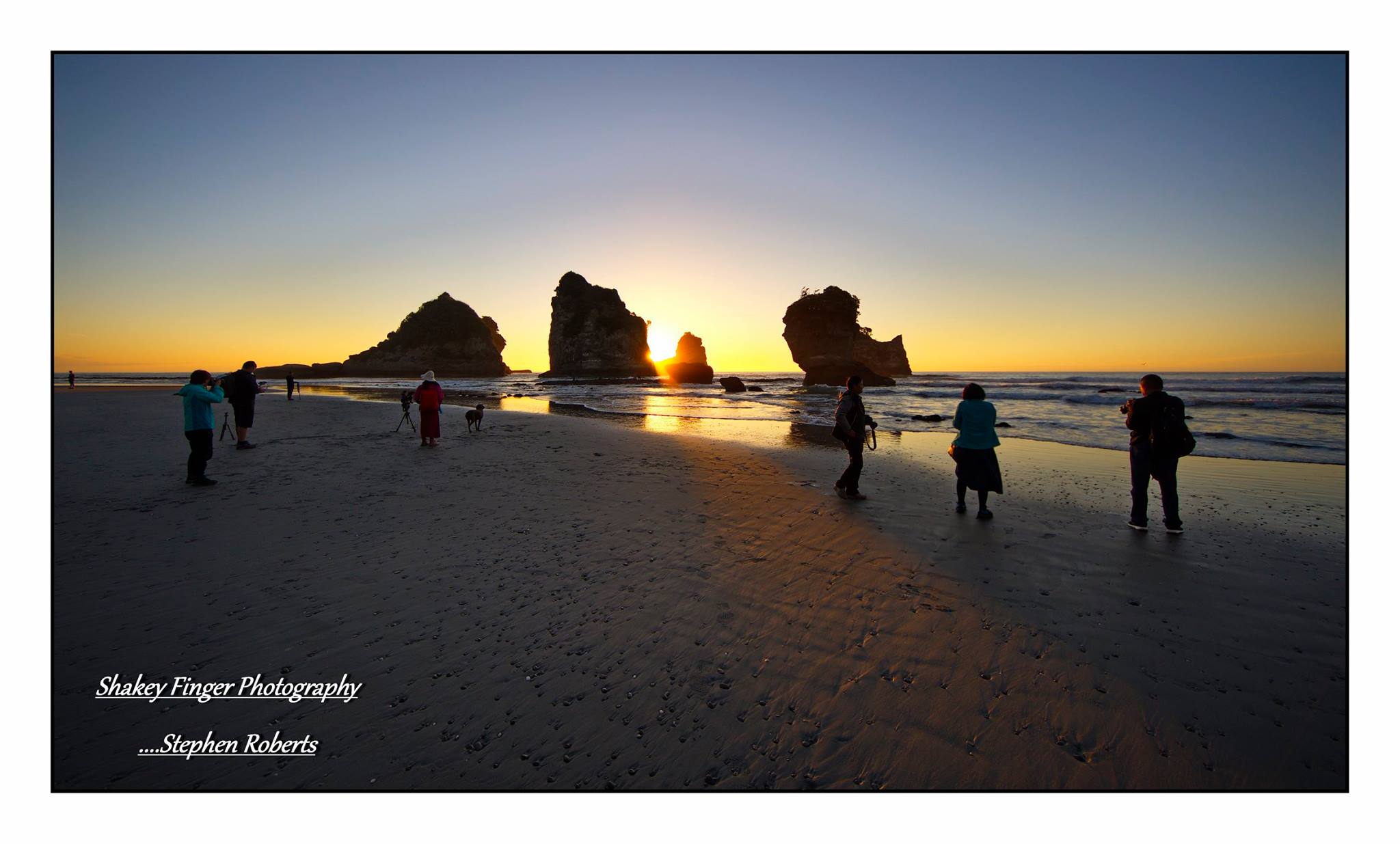 Anyway I digress as I often tend to do. This latest excursion for Stephen was no exception regarding the number of people down on the beach. Here on the West Coast we are more used to having either the beach to ourselves or just sharing with the odd couple. Not Motukiekie though, not in the busy tourist season anyway.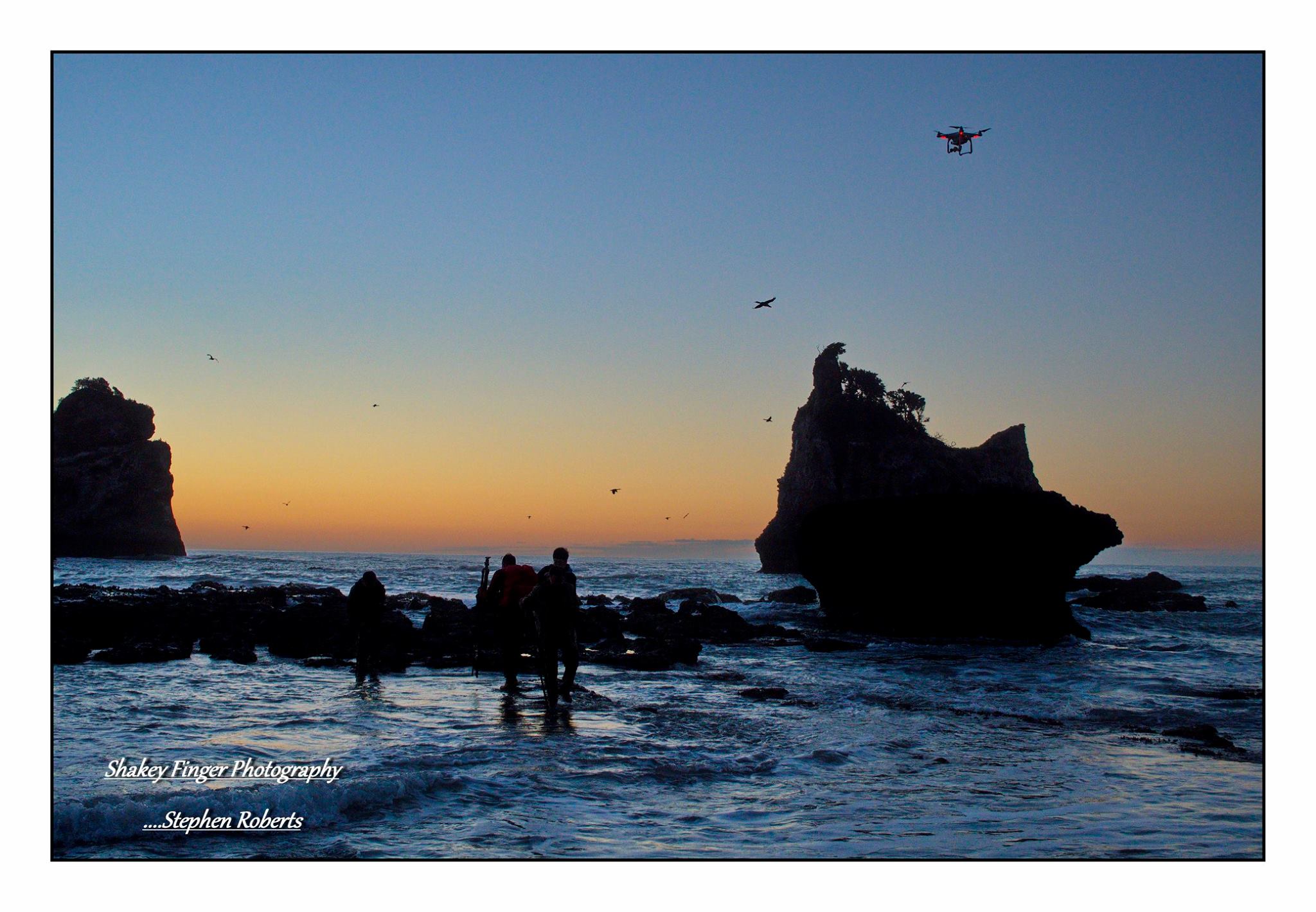 In all fairness it is nice to see people enjoying our beautiful West Coast scenery and wanting to capture it and not just take selfies – oh what's with that phenomenon?!!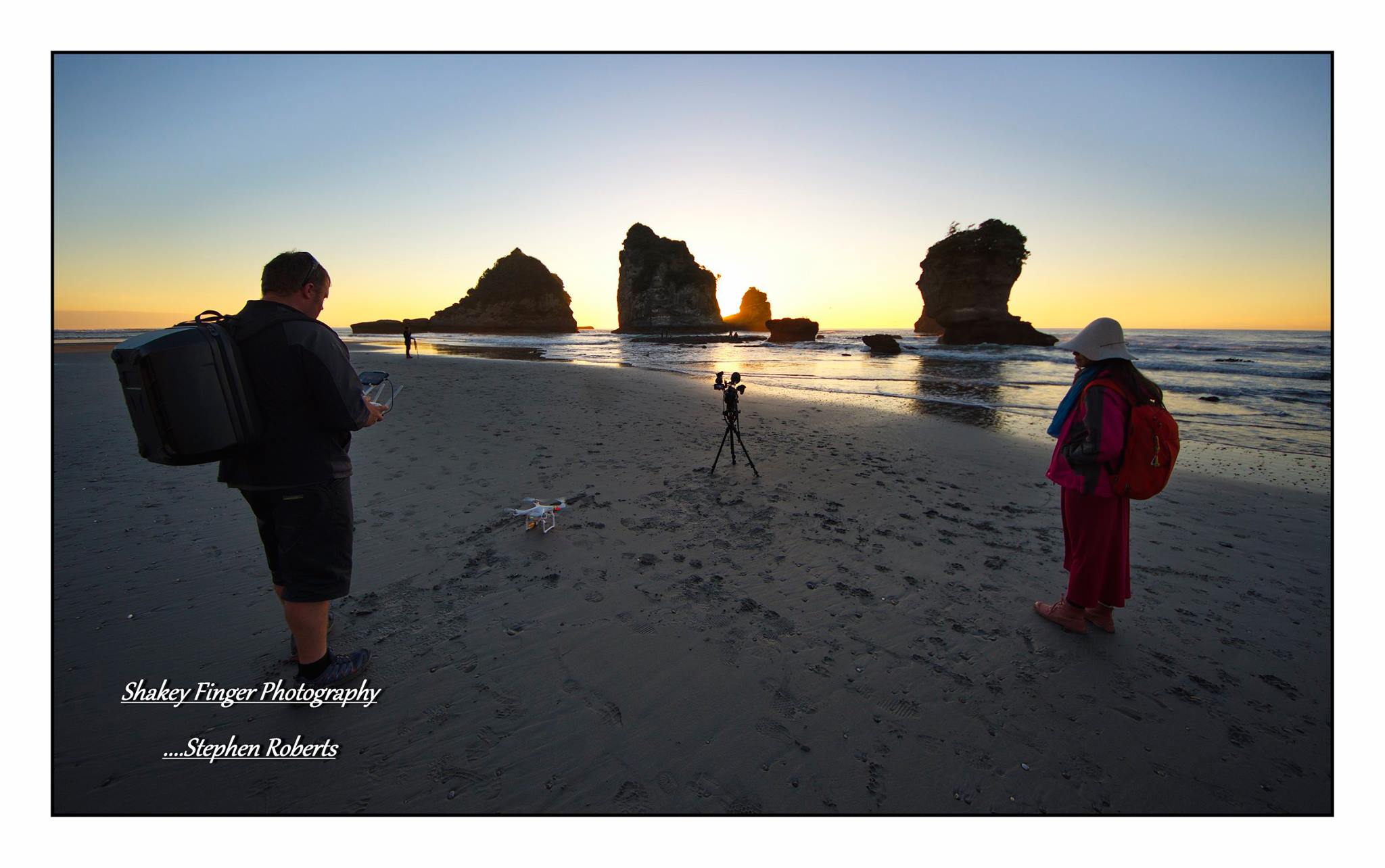 The majority of the visitors on the beach seemed to be from Asia and they were having a ball. Most of all though I think they enjoyed watching Stephen and Dean. They seemed to find what they were doing most fascinating. Stephen got many a photo of them all taking their beach and sunset photos but also the odd photo or two of them taking photos of Stephen and Dean – very humorous.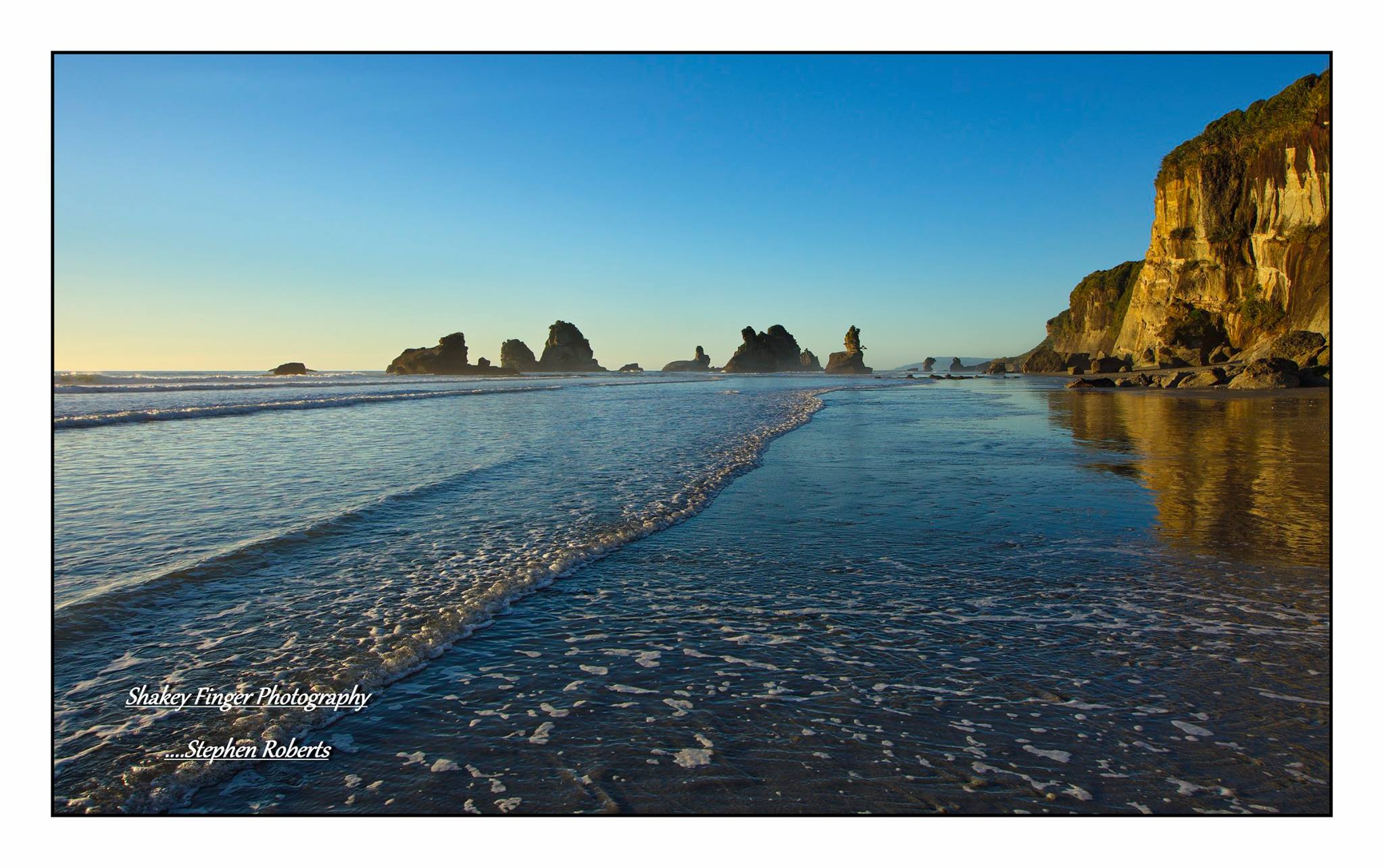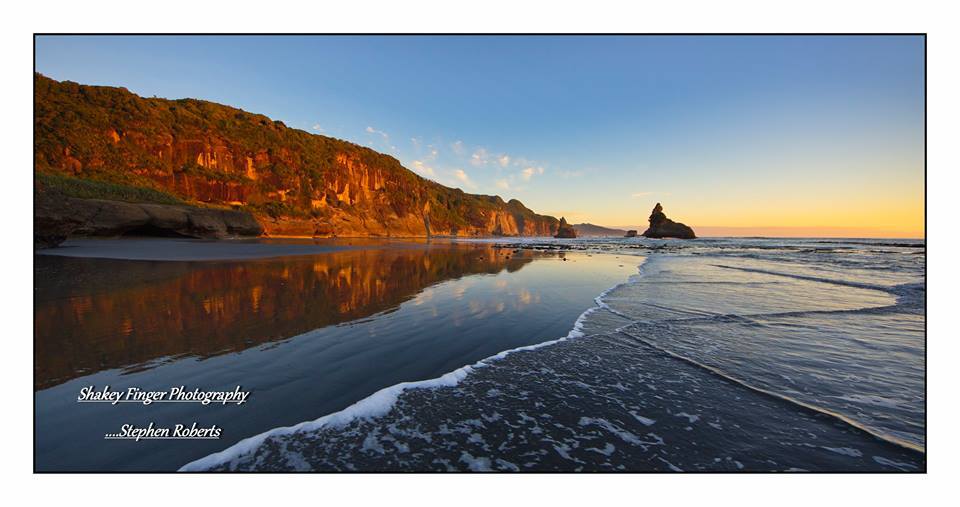 Once the sun went down the beach was soon deserted again. Every one seems to know the "golden hour" of the sunset but the same can't be said of the "blue hour" – the hour after the sun has actually gone down. That can be when you can get your best photos and tonight was no exception. It was worth staying on and waiting it out. The boys were well rewarded – but then did have to make a run for it with the incoming tide. All in all though a successful couple of hours at the Motukiekie beach for sunset.
Jan and Stephen run Breakers Boutique Accommodation on the Great Coast Road north of Greymouth. A paradise for photographers Breakers is a great place to spend a few days and make the most of the location.
---