Growing up as a kid down in Southland was all about farming – rolling green hills dotted with sheep. In the winter our homes were generally heated with wood and coal. Never gave a thought to where that coal came from until I moved to the West Coast.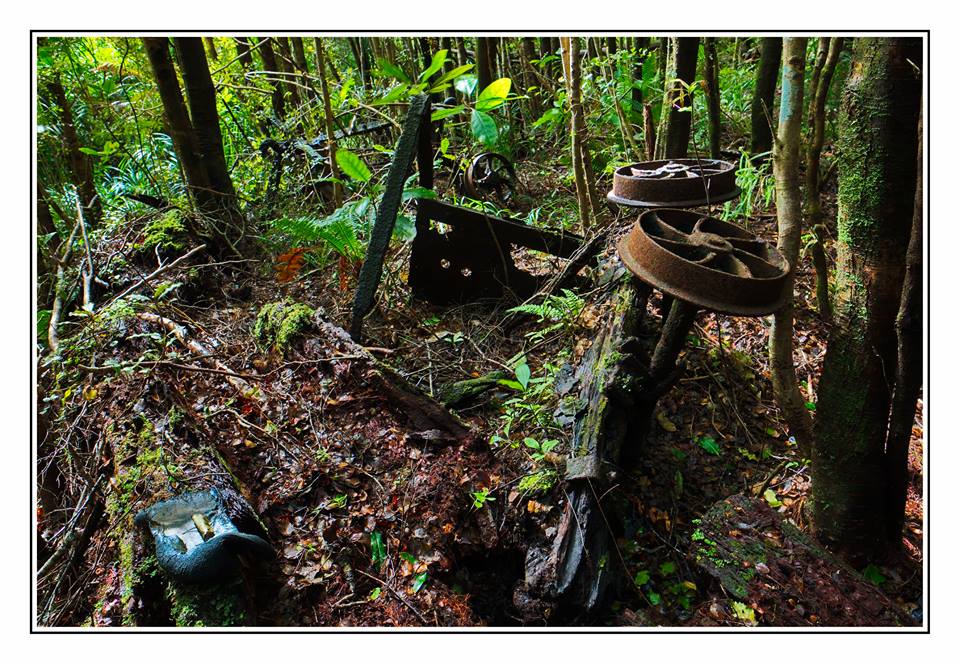 The history to be found on coal mining is in abundance on the West Coast – much of it hidden deep in the bush slowly but inevitably being reclaimed by nature. Some of New Zealand's first coal mines were established on the West Coast.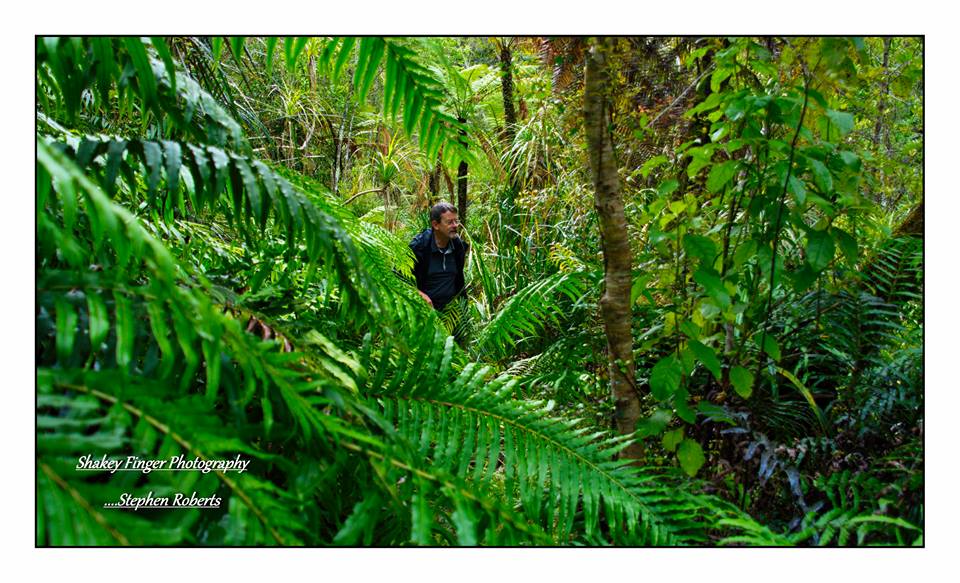 We are lucky to have access to some of this history right across the road from Breakers. To say there is a track in the bush might be pushing it a bit – certainly not a normal well-formed DOC track. Is is more of a trail through the bush, under the bush and over the bush leading you through some magnificent ancient native forest including our own Nikau Palm trees and loads of towering Rimu trees meandering up high into the tree line following a little creek before coming to some coal mining relics slowly disappearing into the undergrowth.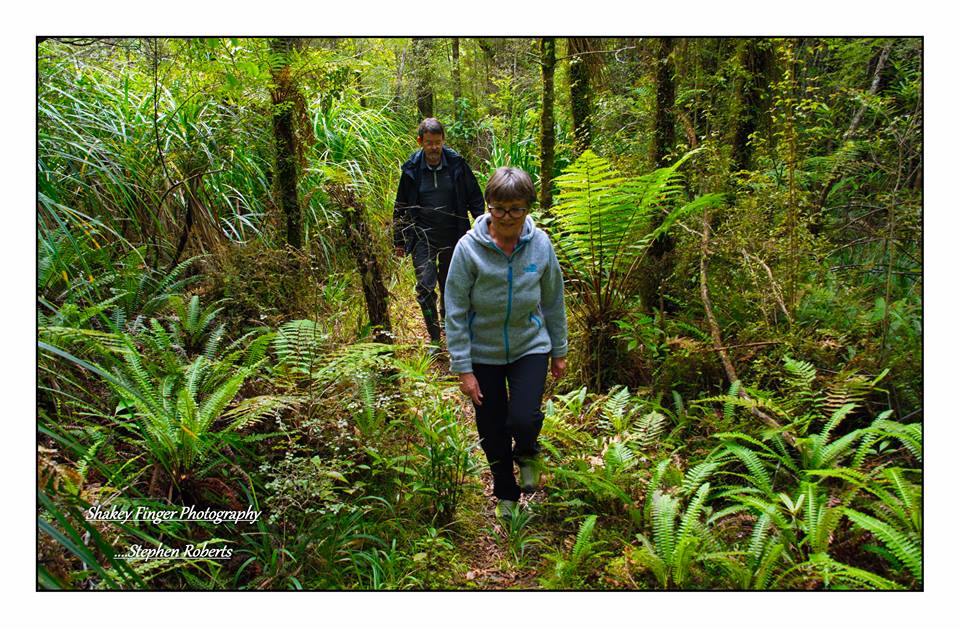 Recently we had some lovely German guests Claus and Monika, staying with us that were interested in history so what better place to share with them. With Stephen and Ziggy as their guides they headed off to be immersed in a sea of green and gold.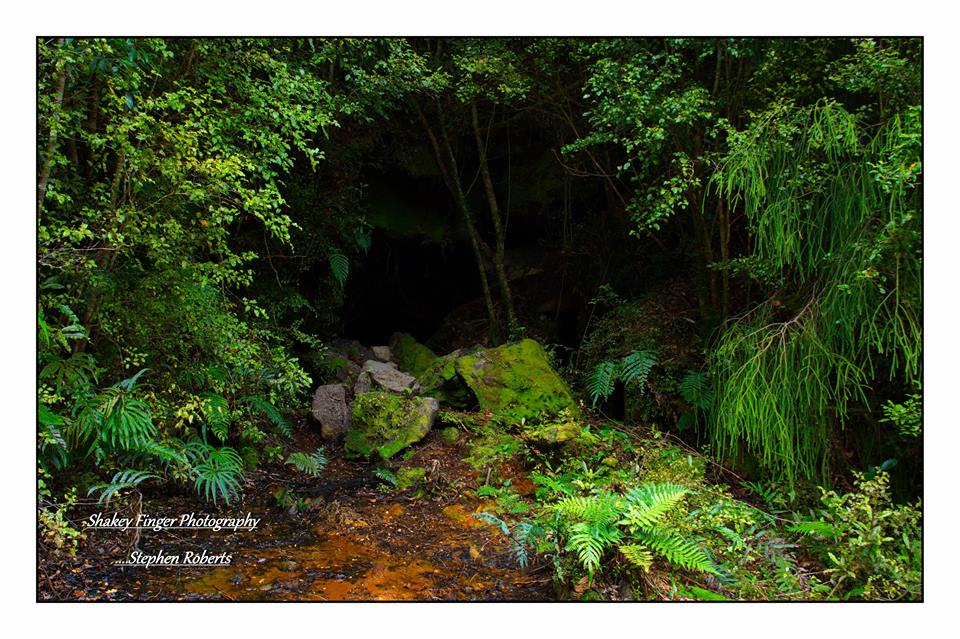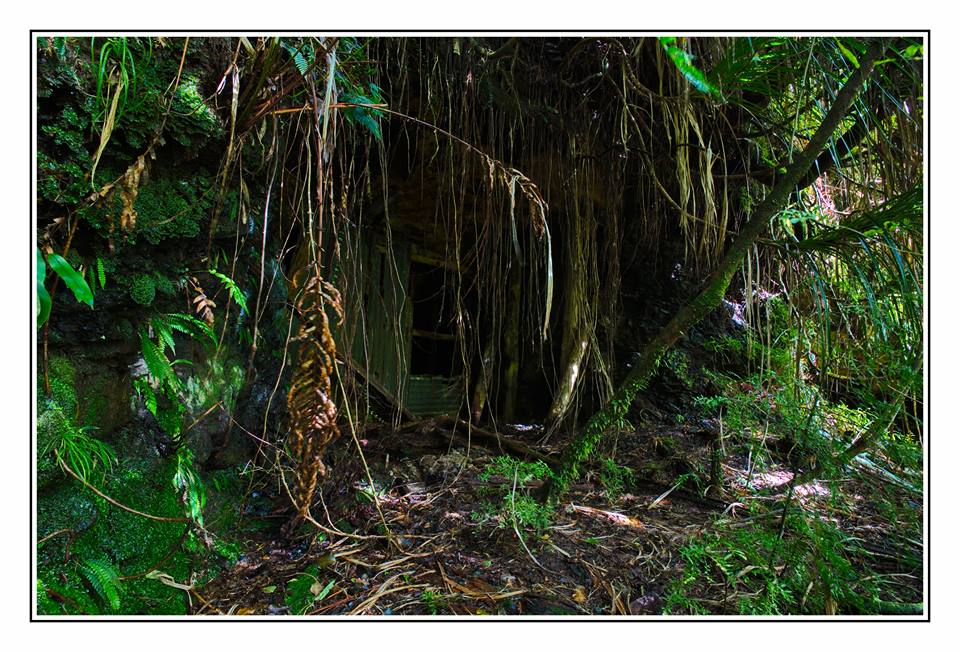 The Nine Mile Valley hides a wealth of coal history including the school of mines – about three small mines we think were used as a training ground for miners back in the early 1900s. You can still see the main drives and their return in the sides of the mountain among the undergrowth. They definitely have an air of mystery and intrigue surrounding them.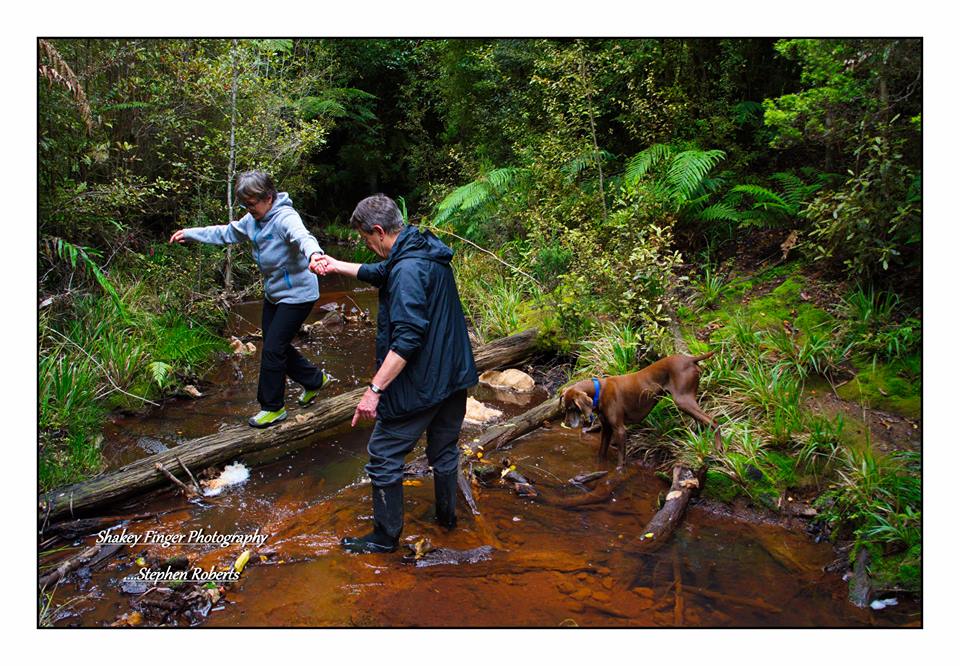 After some delicate foot placement and wonderful balancing acts on the part of Claus and Monika the history lesson for the day is over and the intrepid explorers return back down to civilisation as we know it.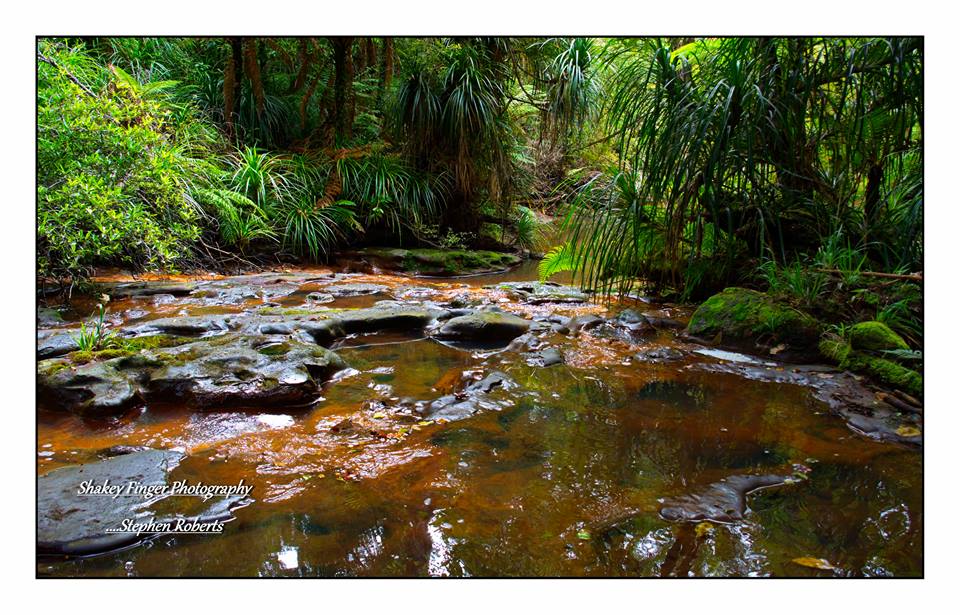 It is always a pleasure to share our backyard with our guests and share the beauty and the history of this region that we are lucky enough to be surrounded by day in and day out. To see the smile on their faces upon their return and hear their enthusiasm as they relived their explorations was a pure delight.
Discovering our history – not just West Coast but New Zealand history is exciting and rewarding but even more rewarding is having the opportunity of sharing it with our guests.
Jan and Stephen run Breakers Boutique Accommodation on the Great Coast Road north of Greymouth. They enjoy getting out and about and exploring their "backyard" – nature's playground.
---