Stephen and I are fortunate to see and do some pretty special things in our time exploring the West Coast and a recent visit to beautiful Bruce Bay is definitely up there and added to that list of special things we've done in our lives.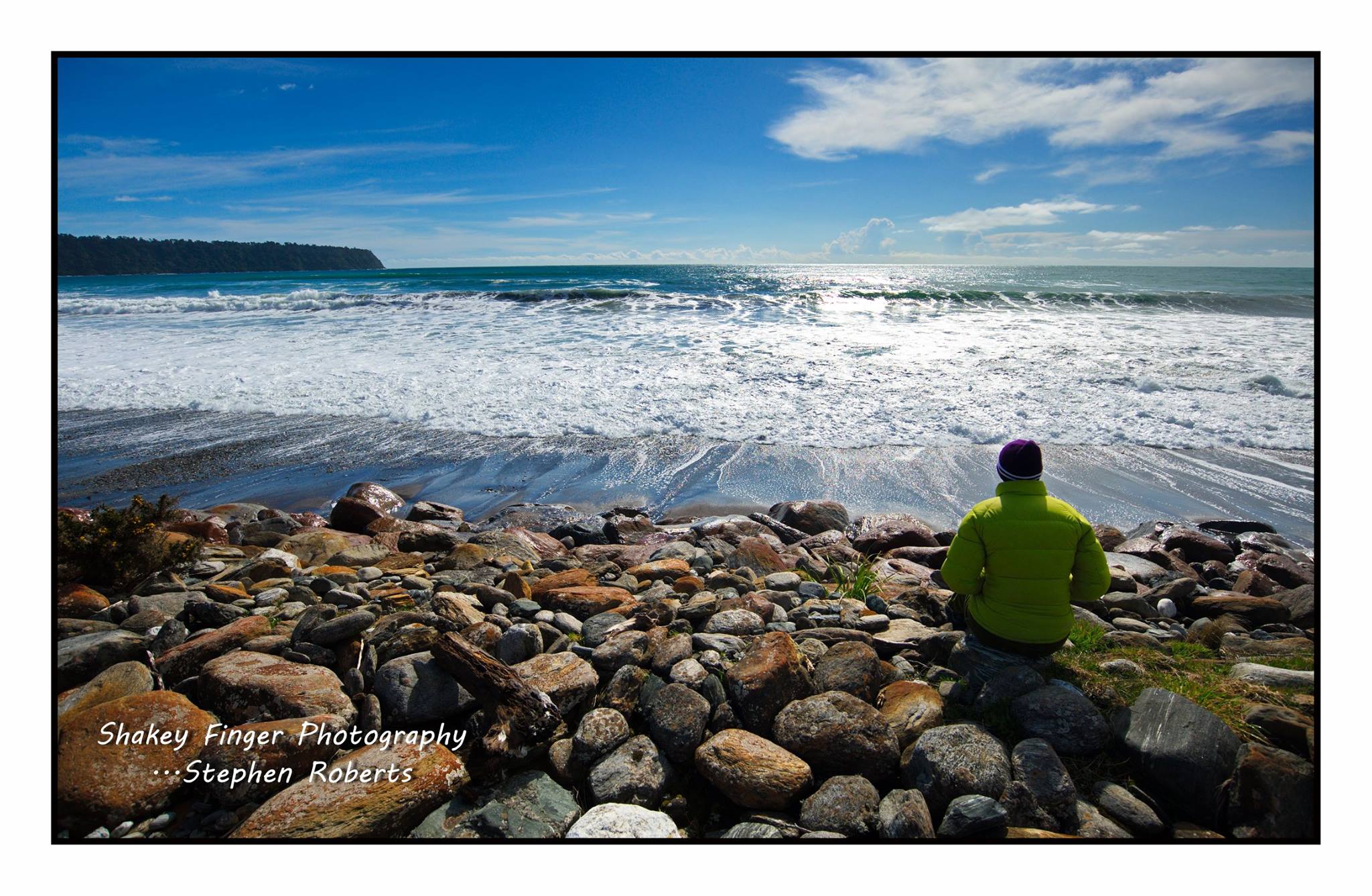 We'd been staying at the gorgeous Mahitahi Lodge at Bruce Bay in South Westland with Jacqui and John – as if that wasn't special enough in itself! Knowing we are forever keen to explore John gave us directions and advice to check out the Mahitahi River and valley. Always up for a challenge we didn't need much convincing.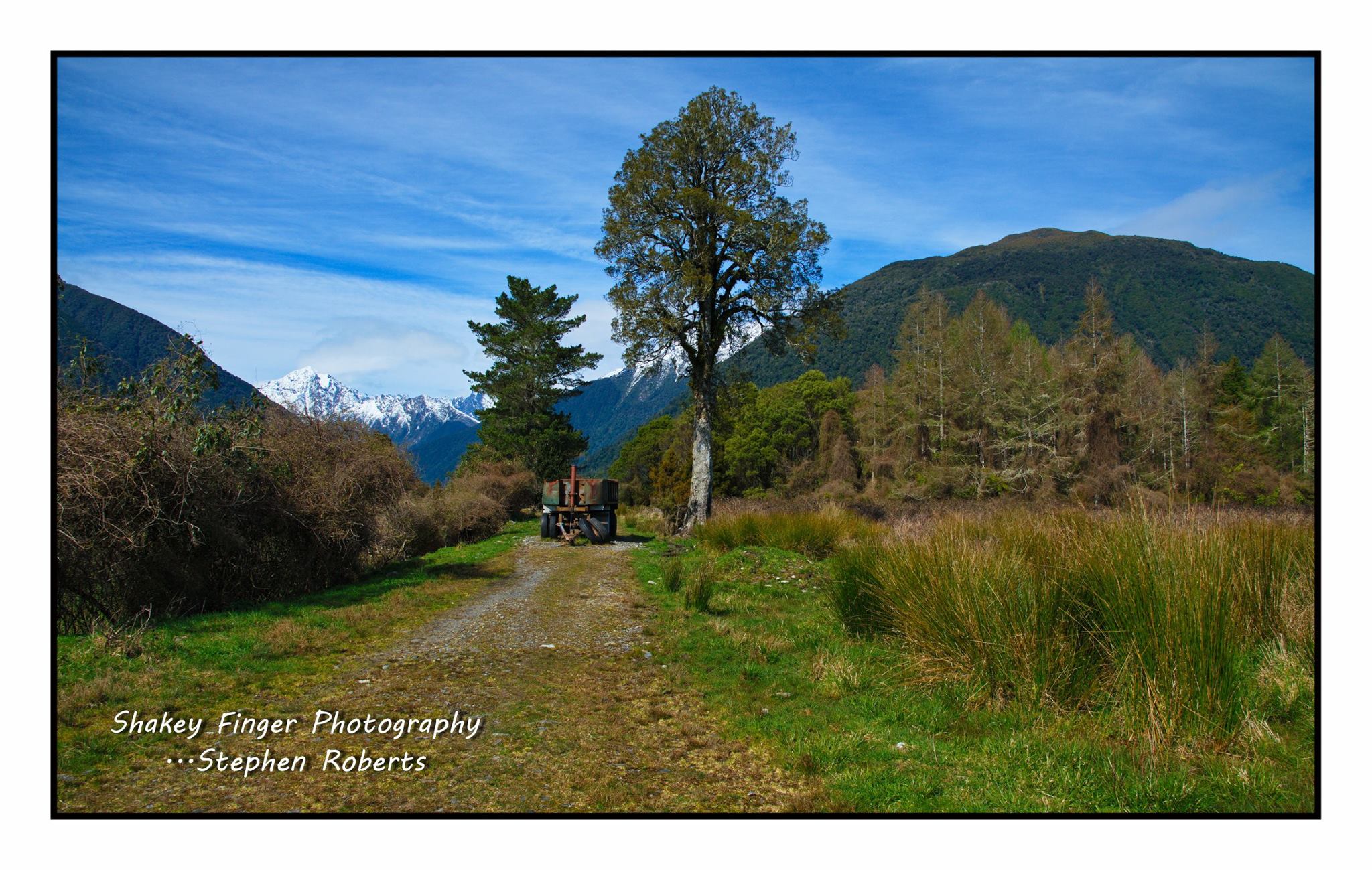 Cameras, tripod, snacks and water, warm clothing (just in case), tick, tick, tick, tick, all packed, locked and loaded and ready to go. First stop was to see the farmer and ask permission to head up the valley. This is all private farm land and it is imperative you always seek permission before venturing on private property. With permission granted we were off.
This is a walk of ever-changing scenery – and terrain. It could easily be something out of a movie set. Heading off initially on a farm 4 wheel drive track – giving the farmer the access to the paddocks right up the back of the valley. There are a couple of detours cut through the native forest where the river bank has fallen away thanks to the encroaching river. For the most part though you are never far away from the river and can hear it burbling as it meanders its way through the farm land and on out to sea. The waters are crystal clear and sparkling.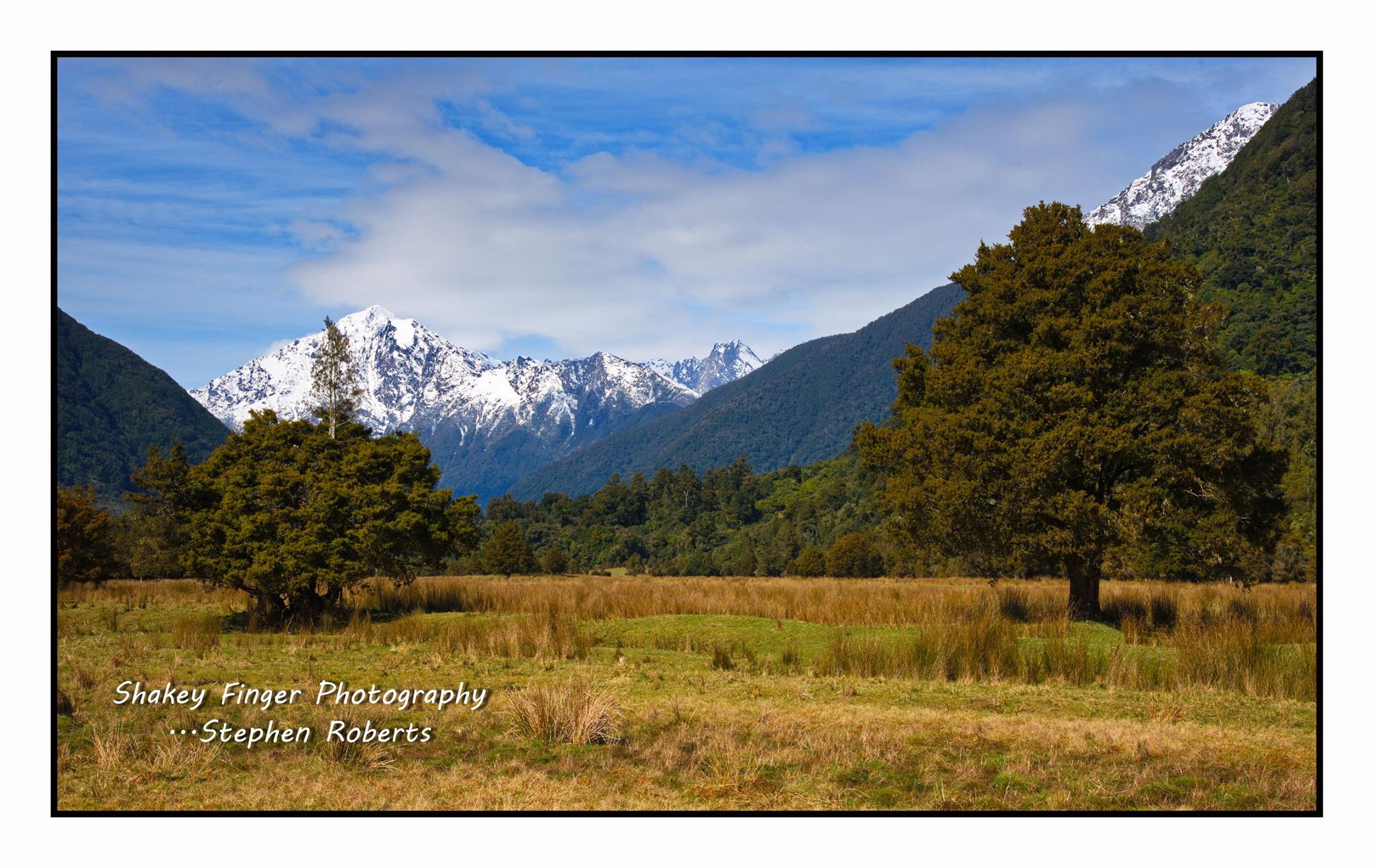 Eventually the valley opens out onto the grassy plains – cow country and we've been asked to be mindful as the cows are in calf. After negotiating some electric farm fencing (shame we didn't capture this on camera…..) and ensuring we stayed well away from a couple of cows we encountered in this particular area, we head down to the river bed. The mountains are now towering above us – snow-capped after an unexpected early Spring snowfall. Makes the sights and sounds all the more magical.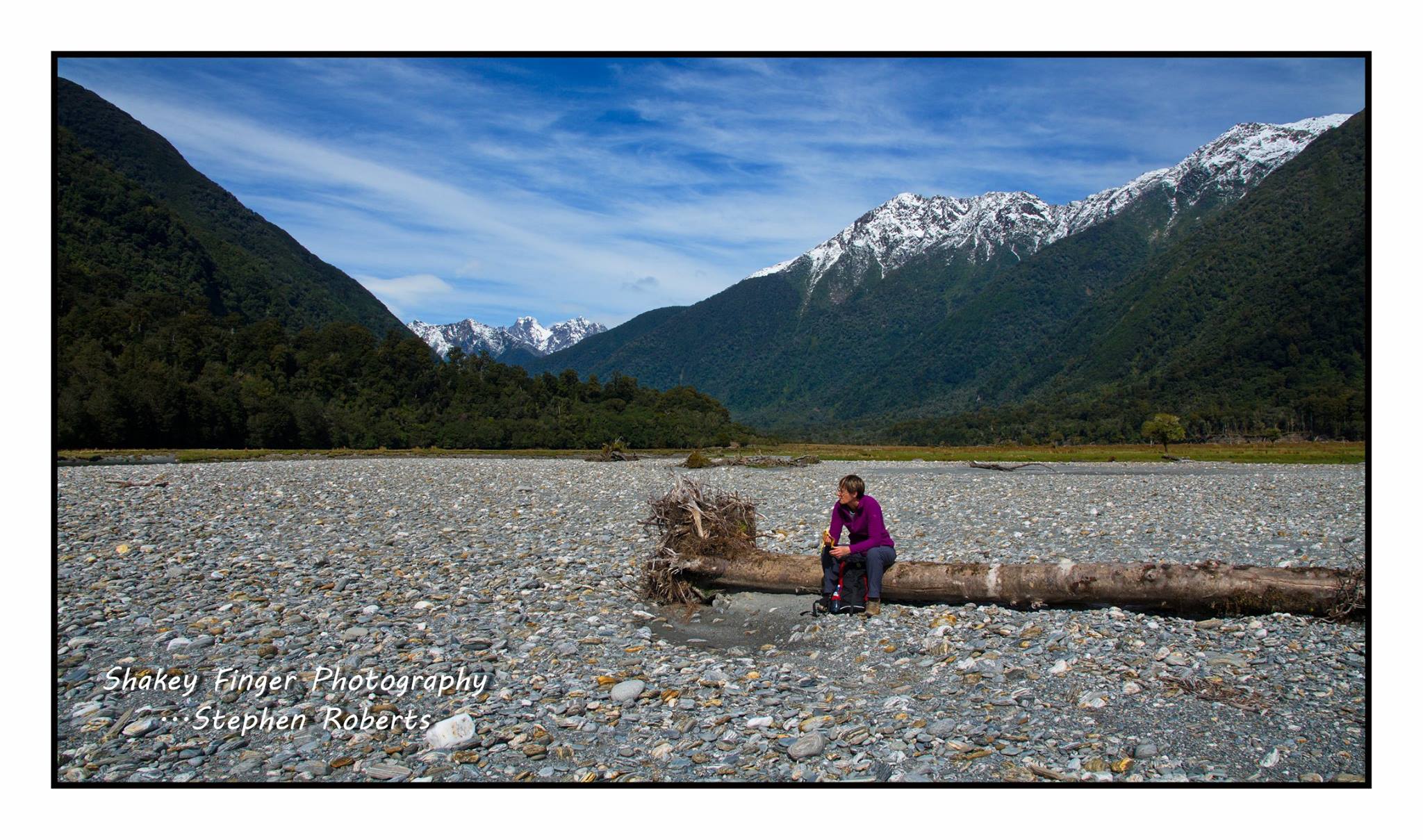 We snack on a log by the river – well ok we don't snack on the log but find a log to sit on and have a snack…… I'm sure you knew that but thought I should clarify cos snacking on the log would be just plain weird…… It is so peaceful sitting amongst all this natural untamed wilderness and beauty.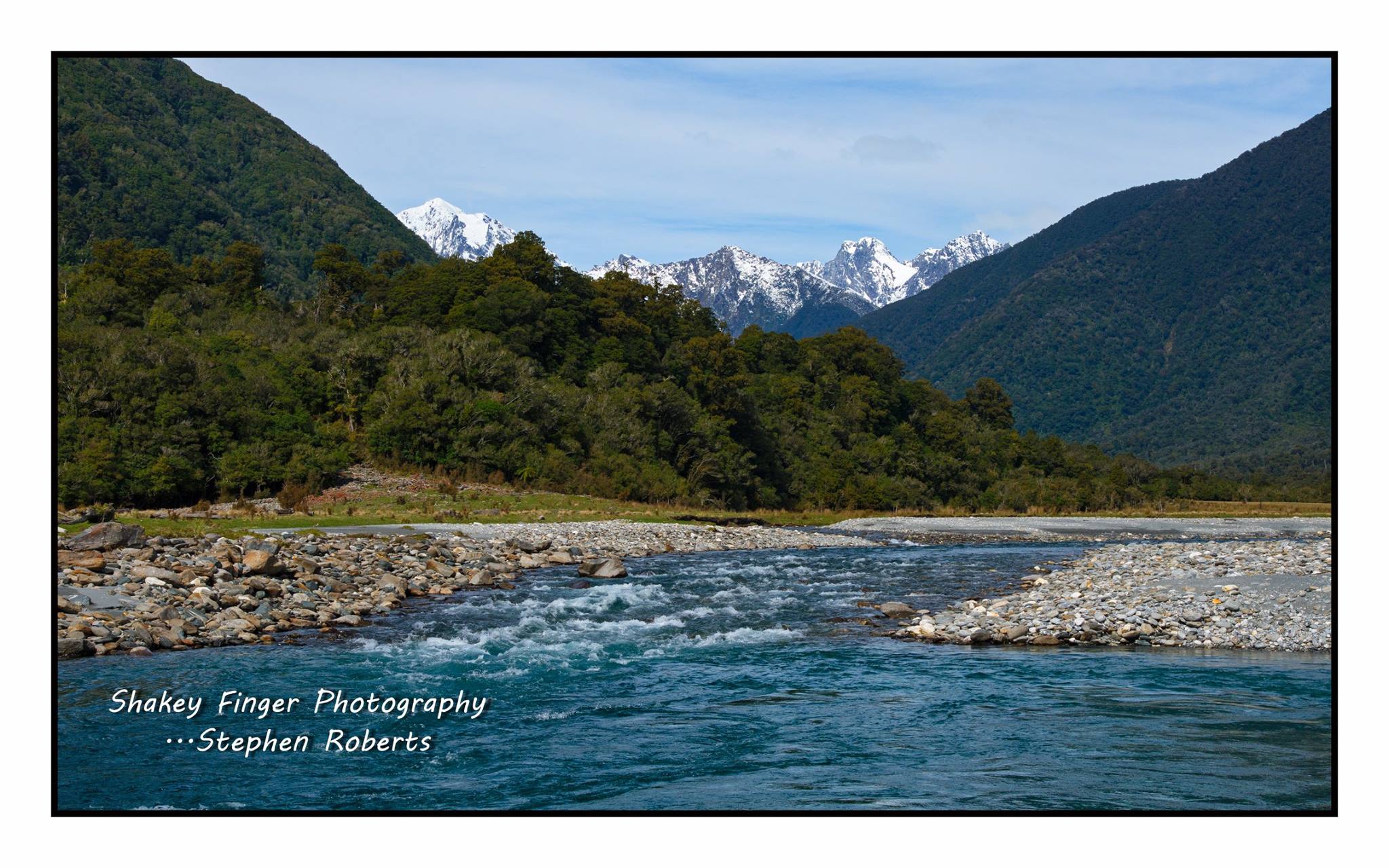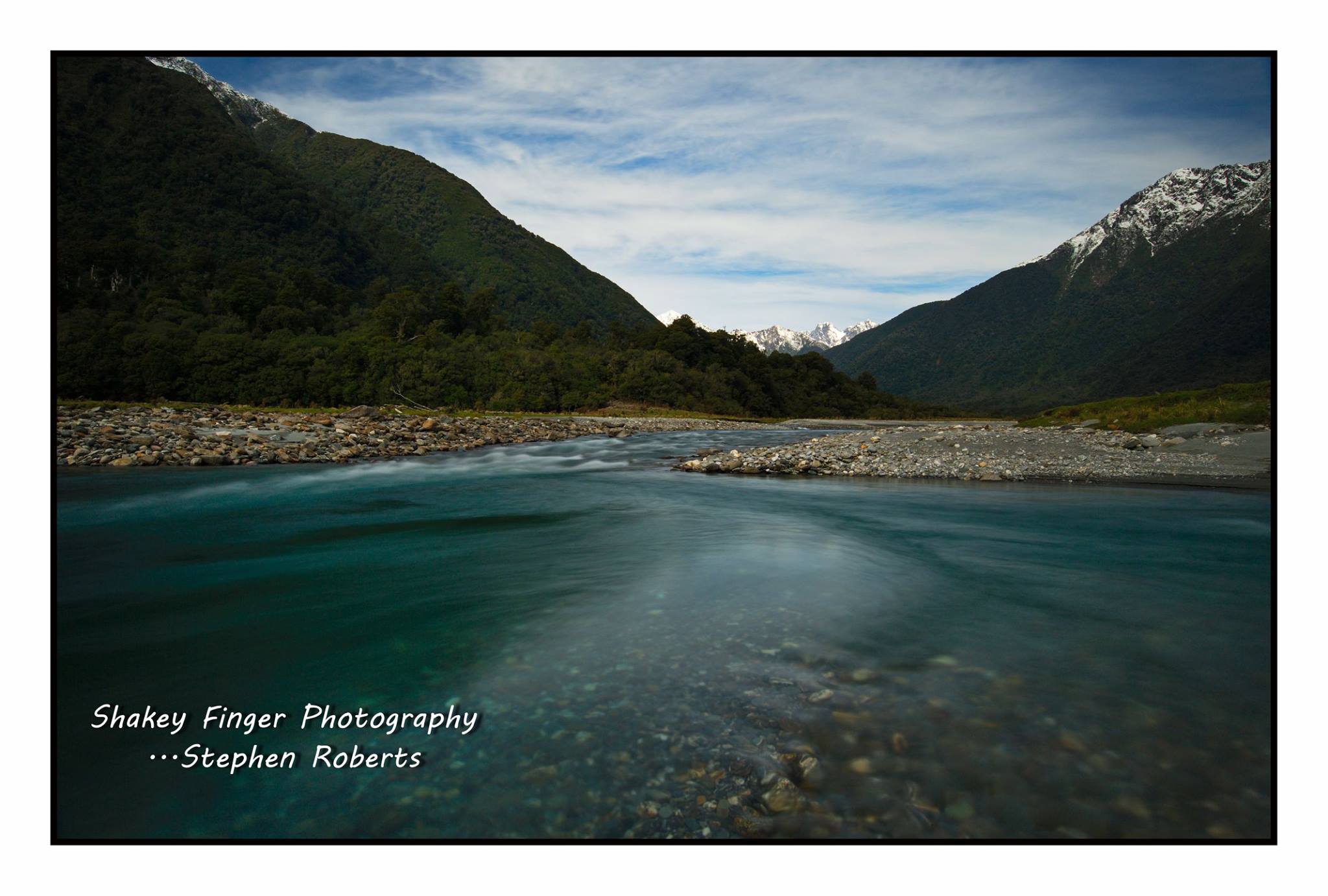 Slowly we follow the river bed further up the valley towards the mountains – basically as far as we can go without having to cross the river which on a nice summers day would be a great thing to do but today on an early Spring day with the fresh snow on the mountains, we'll give it a pass.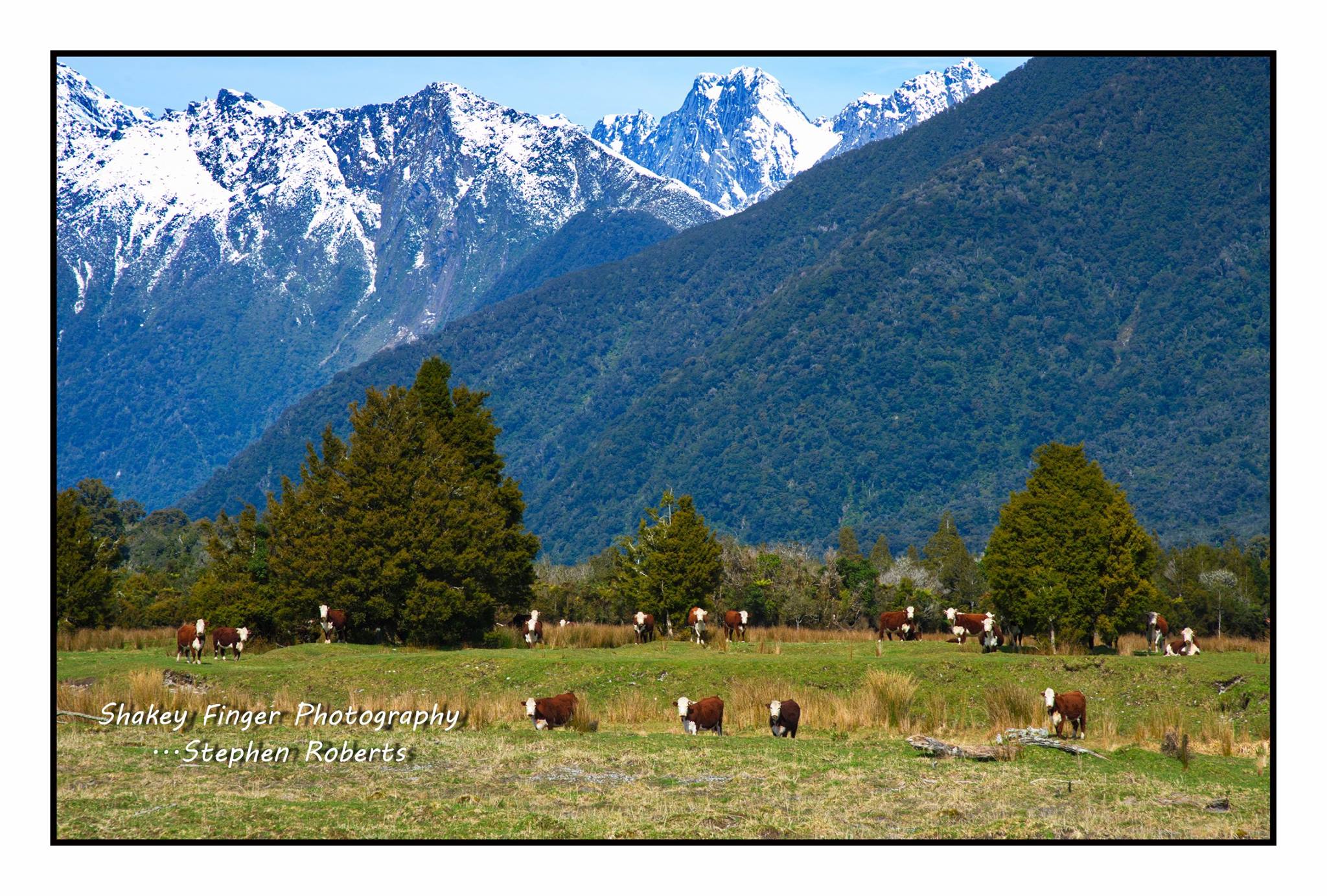 After a compulsory photo shoot it is time to start our meander back down the valley. The cows are nothing short of hilarious – like they are the film stars, all lined up waiting for their chance at an audition – showing their best side – watching, waiting just in case today is the day they get their call up. Not to be ladies but you enjoy your surroundings.
Walking back through the ever-changing scenery again we comment to each other how magical our day has been and just how privileged we are to be able to enjoy such beauty at our door step.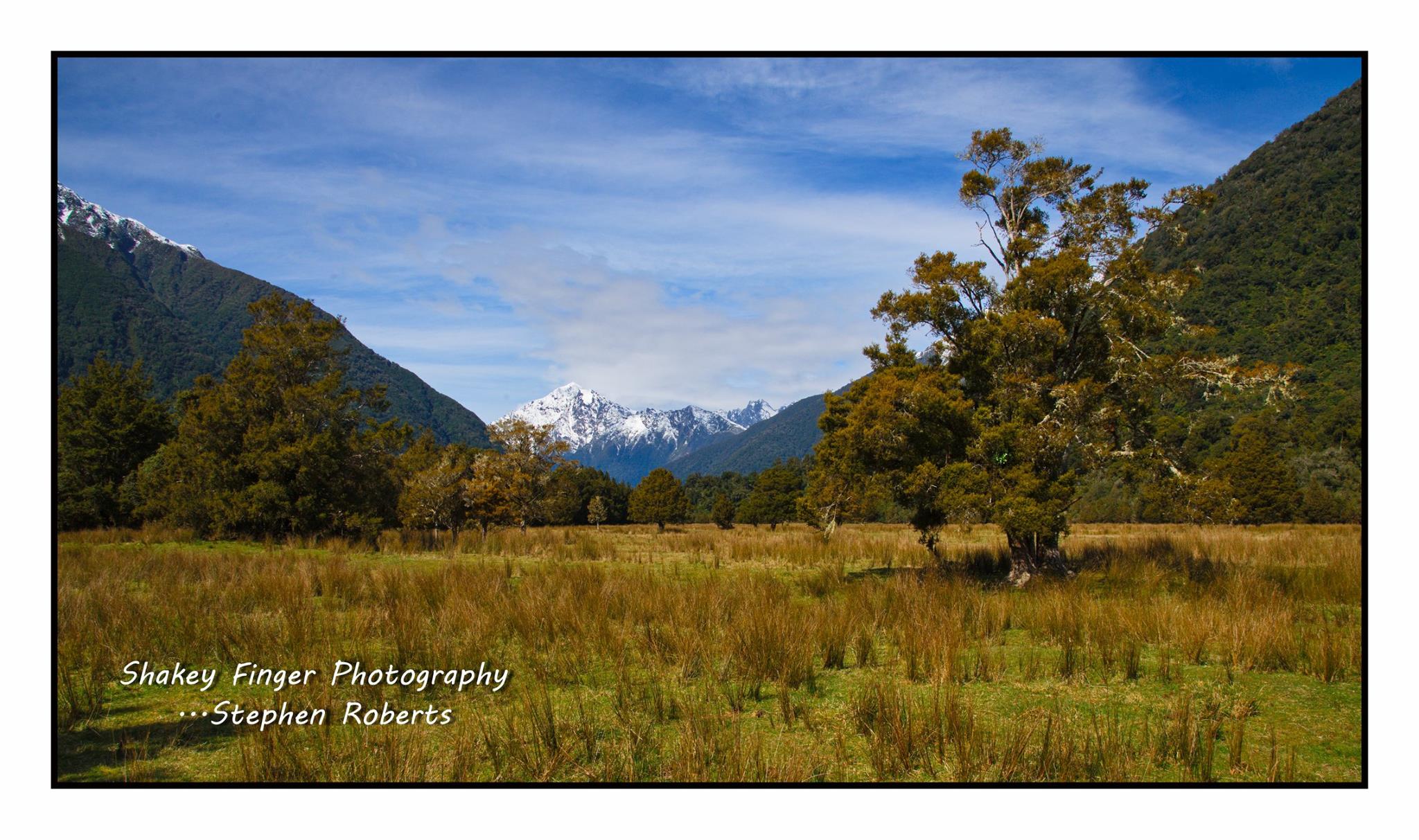 A big thanks to the farm owners for allowing us access to their land and also to John for helping organize and make the suggestion. Reminder to all please always seek farm owners permission to enter private property.
Jan and Stephen run Breakers Boutique Accommodation on the Great Coast Road north of Greymouth. They love to get out and explore this untamed natural wilderness they're lucky enough to call home.
---