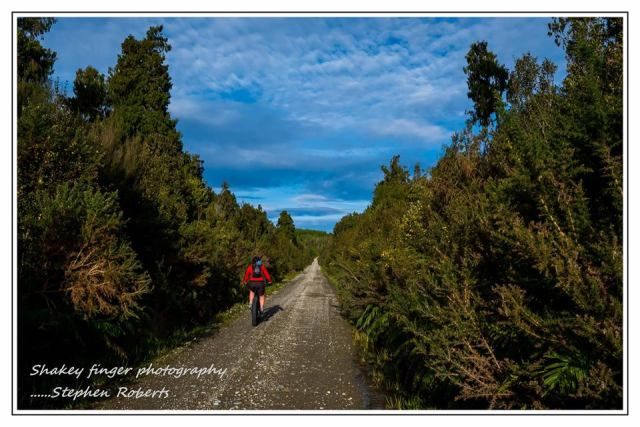 The Wheels on the bike go round and round, round and round, round and round, wheels on the bike go round and round – oh my gosh forever! Can't believe I'm thinking this but I could do with a hill climb about now. We're on a section of our ride that is a continual pedal – slight incline and seemingly going on f o r e v e r.
The ride actually started straight into a series of hill climbs and then my thinking was hills are my friend, hills are my friend. Funny how our mind-set can change depending on the moment. Honestly though I would rather grind my way up a proper hill than grind away on a continual gentle incline – without any real respite. Worse thing to do is of course to look up and see the road going on and on and on before you.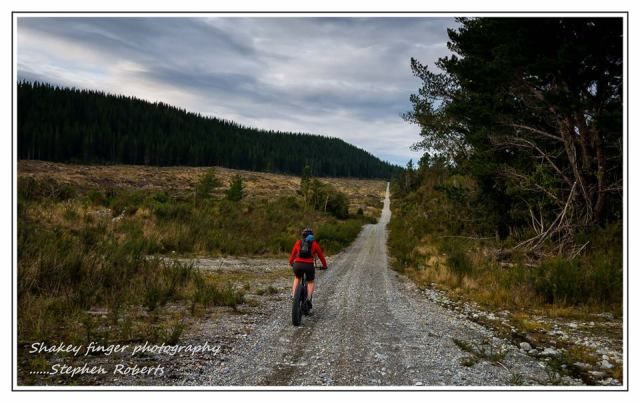 On of the saving graces is it is gorgeous in here – the back-country of Greymouth, following forestry roads and old gold mining claims. We're cruising along on our fat bikes – ooohhh I love my fat bike. I often joke I'm out for ice cream – it is a Surly Ice Cream Truck but it is so cold today, we're definitely not finishing our ride with an ice cream today. The other saving grace is a slight incline means we are constantly peddling and that is good for warding off the cold.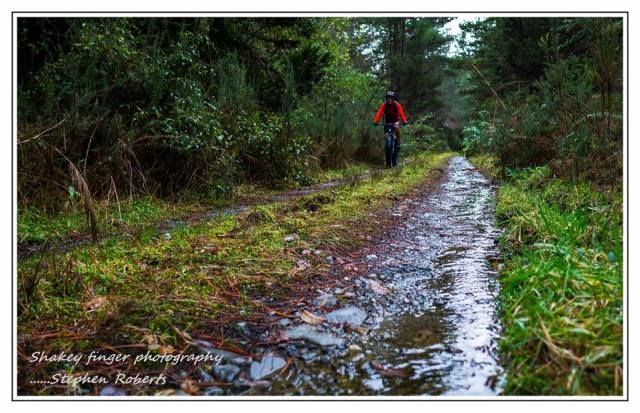 For the most part of the climb up into the valley we are on a well used gravel road before it then veers out on to a less used forestry road – more like a track these days. It heads straight into a climb into the forest – this area hasn't been logged yet. As such the sun doesn't penetrate through the trees very much and with a lot of rain of late it was a tad damp in here. Made the trail fun though as water had been running down the trail creating ruts and making the ride a bit more of a challenge. Great thing is our fat bikes just roll over everything – did I mention I love my fat bike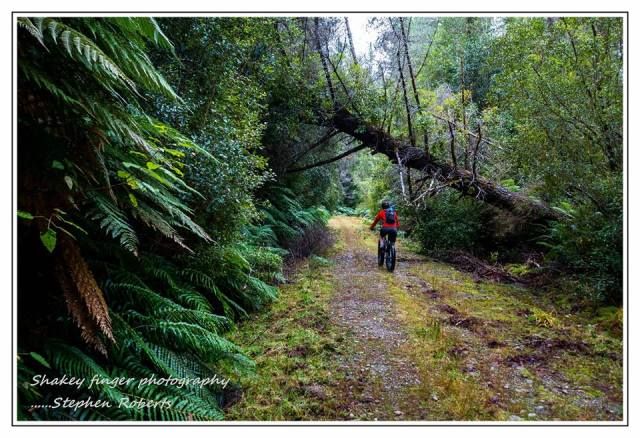 I always remember this last section being a fun fast downhill winding down through the trees. Not so much this time – still fun and insanely beautiful but again due to so much rain of late it was extremely wet and rutted out and there had been much tree fall to so you couldn't really open up and blast down too much – had to be semi responsible and take some care.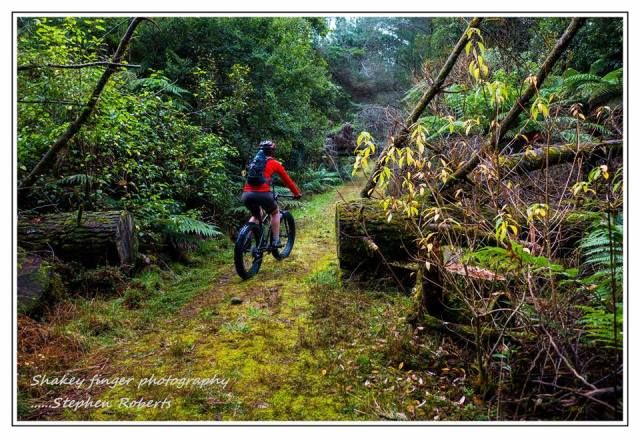 Of course going a little slower makes you appreciate your surroundings and again….. insanely beautiful. Green as green – almost to the point of not looking real. Stephen and I often comment that people won't believe the photos – but honestly it really was this green.
Eventually we pop out of the forest and onto the main valley access road. This makes it a nice loop track, meandering back along the metal road to meet back with the forestry block where our car was parked. We're cold, we're wet and our legs are a little tired but we're feeling very satisfied – a great ride out in the back country of Greymouth – our West Coast wonderland.
---