On a recent drive back from Franz Josef Stephen suggested calling into Lake Mahinapua just south of Hokitika. It isn't somewhere we visit often as not dog friendly and well it isn't often the boys aren't with us. Not this time though – we'd just dropped them at their God Parents in Franz Josef for their annual holiday.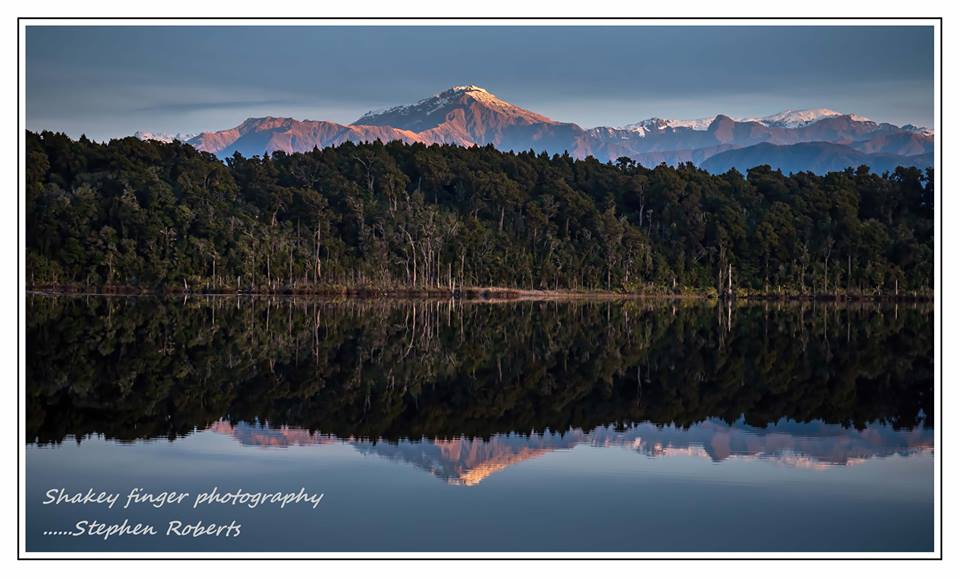 It had been a typical winter's day on the West Coast – lots of blue skies and sunshine and our stop at the lake was timed just on sunset.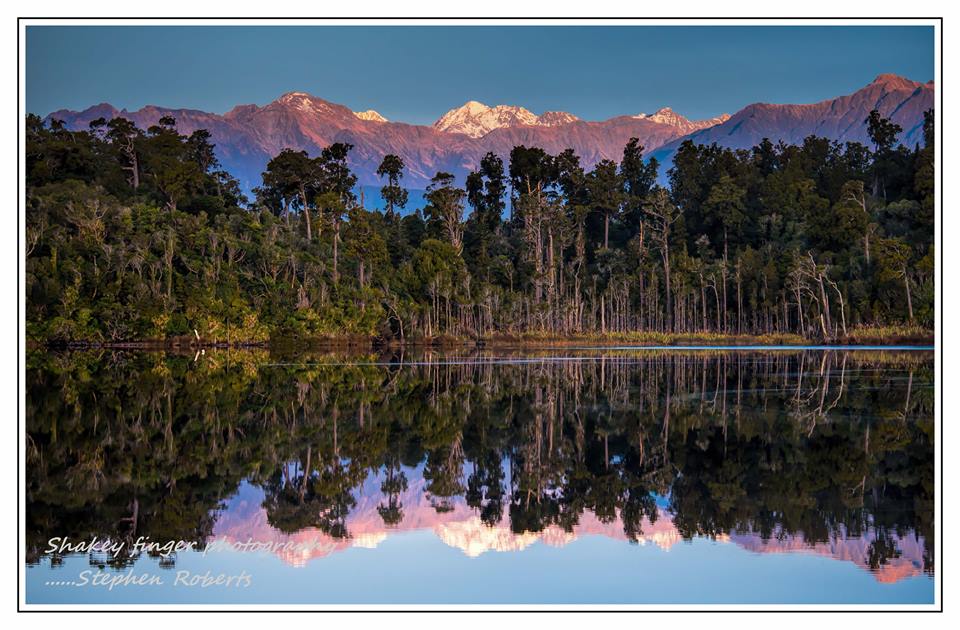 With not a breath of wind the reflections were outstanding. Just a light dusting on the mountain tops emitting a pretty pink hue and reflecting over the native bush and into the lake – pure magic.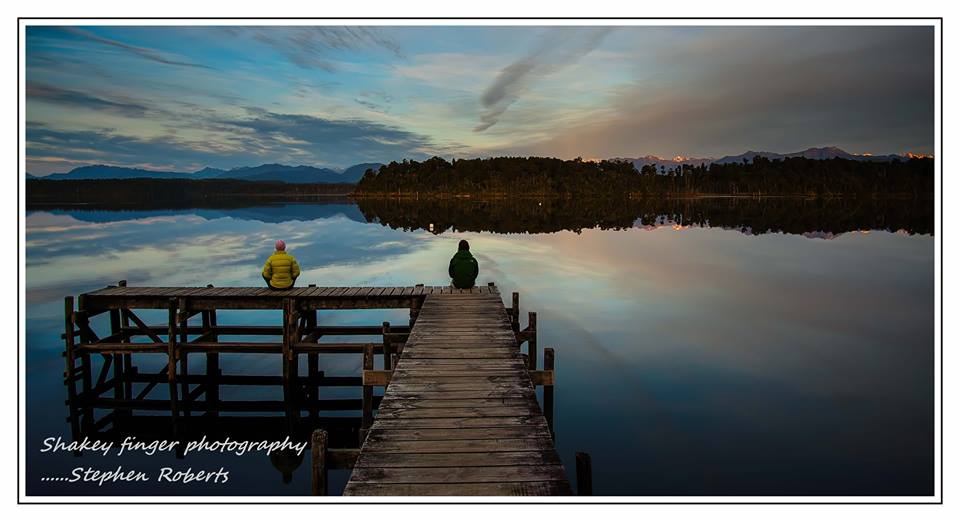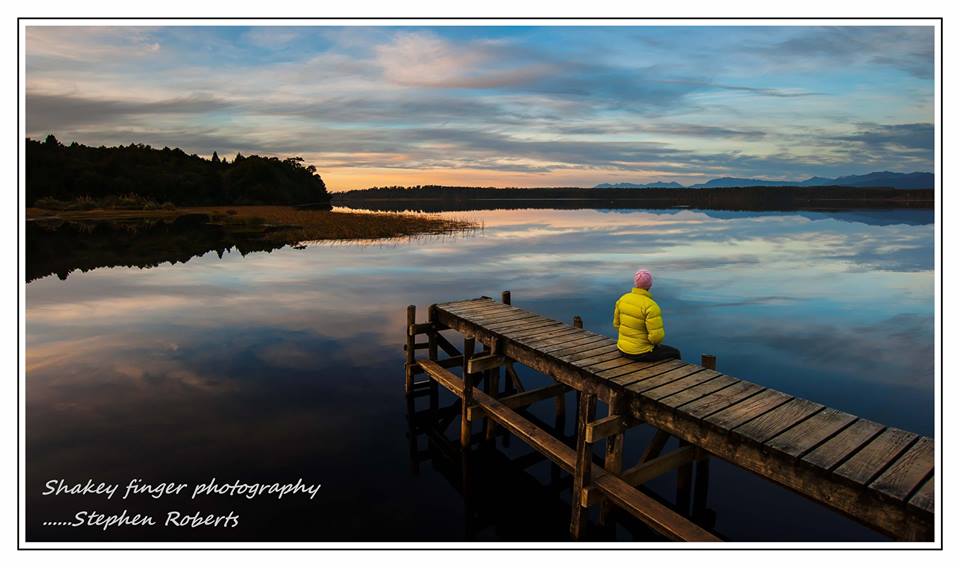 It was lovely to sit out on the wharf and enjoy the peace and tranquility – reflect on the reflections……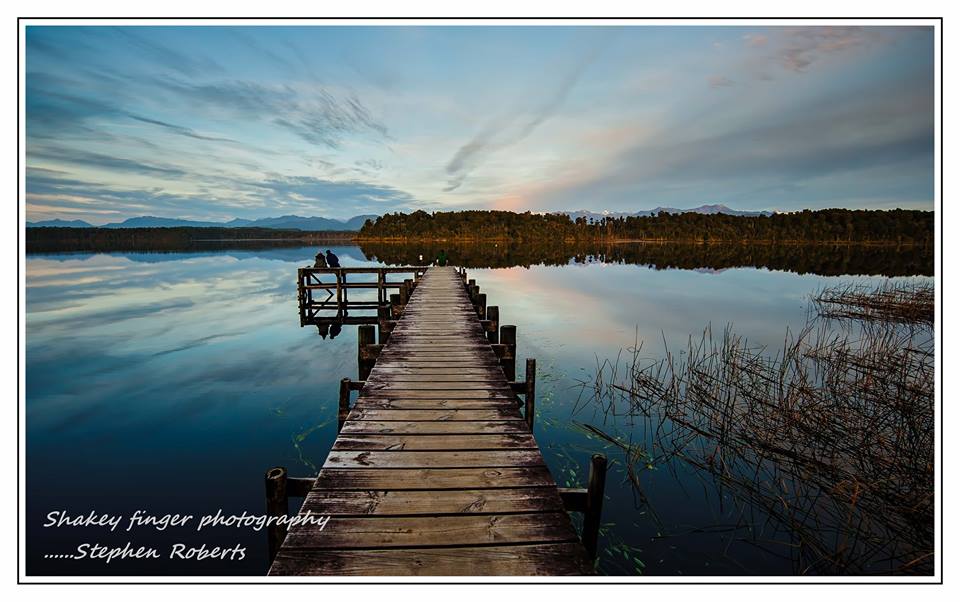 A young couple were arriving just as we were leaving and it was nice to see them sitting there and soaking up Mother's Natures gift. A wonderful memory of their holiday to New Zealand and their visit to the wonderful West Coast one winters evening.
---