Hard to beat a walk in the woods and when it is steeped in history it adds a whole new dimension.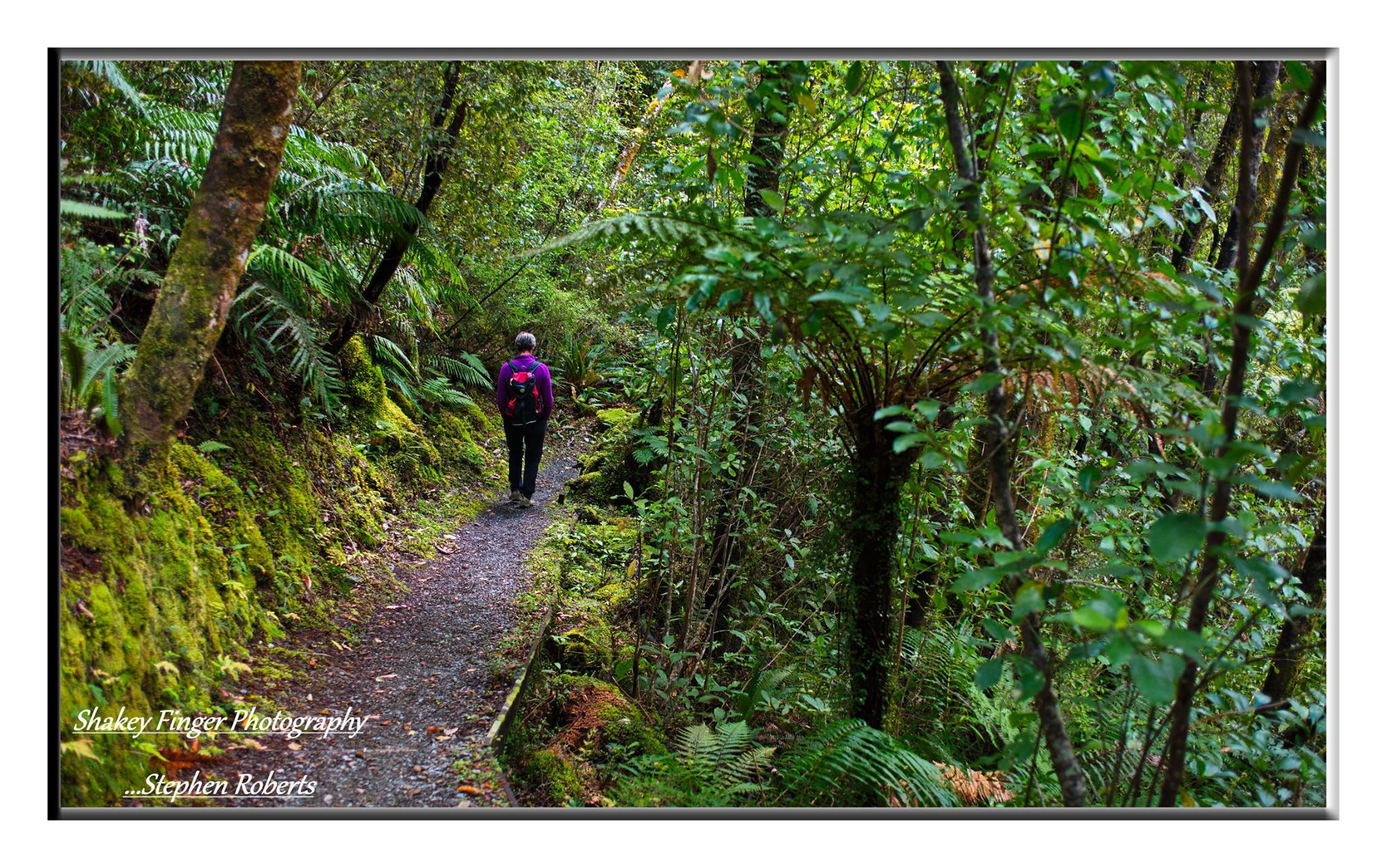 Woods Creek Track at Dunganville in the back of Greymouth oozes history – gold mining history complete with tailrace and tunnel workings. Worked by the Chinese in the late 1800s it is a great showcase of the power of man verses technology. Back then they didn't have diggers, loaders or any of today's modern mining machinery. It was all about grit, determination and hardwork.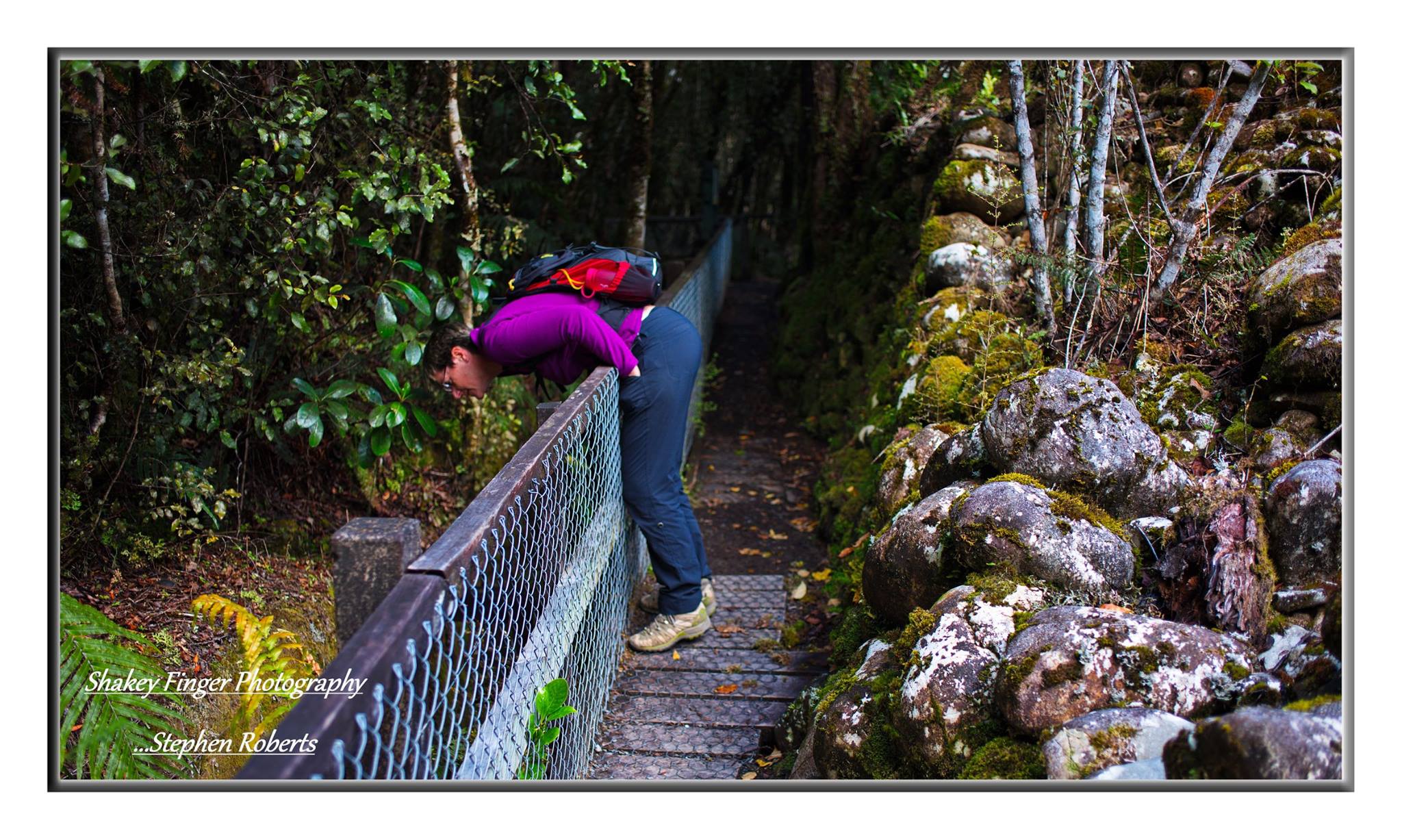 Walking along the well maintained DOC track, following the tailrace you have the fruits of the miners labour with the stacked up rocks that they dug out. I don't think I could lift one of the these rocks let alone rock on rock on rock for hours on end like they did.
Woods Creek track is a loop track – an easy trail just over 1km long weaving its way through some stunning native bush following the tailraces and dams created by the miners.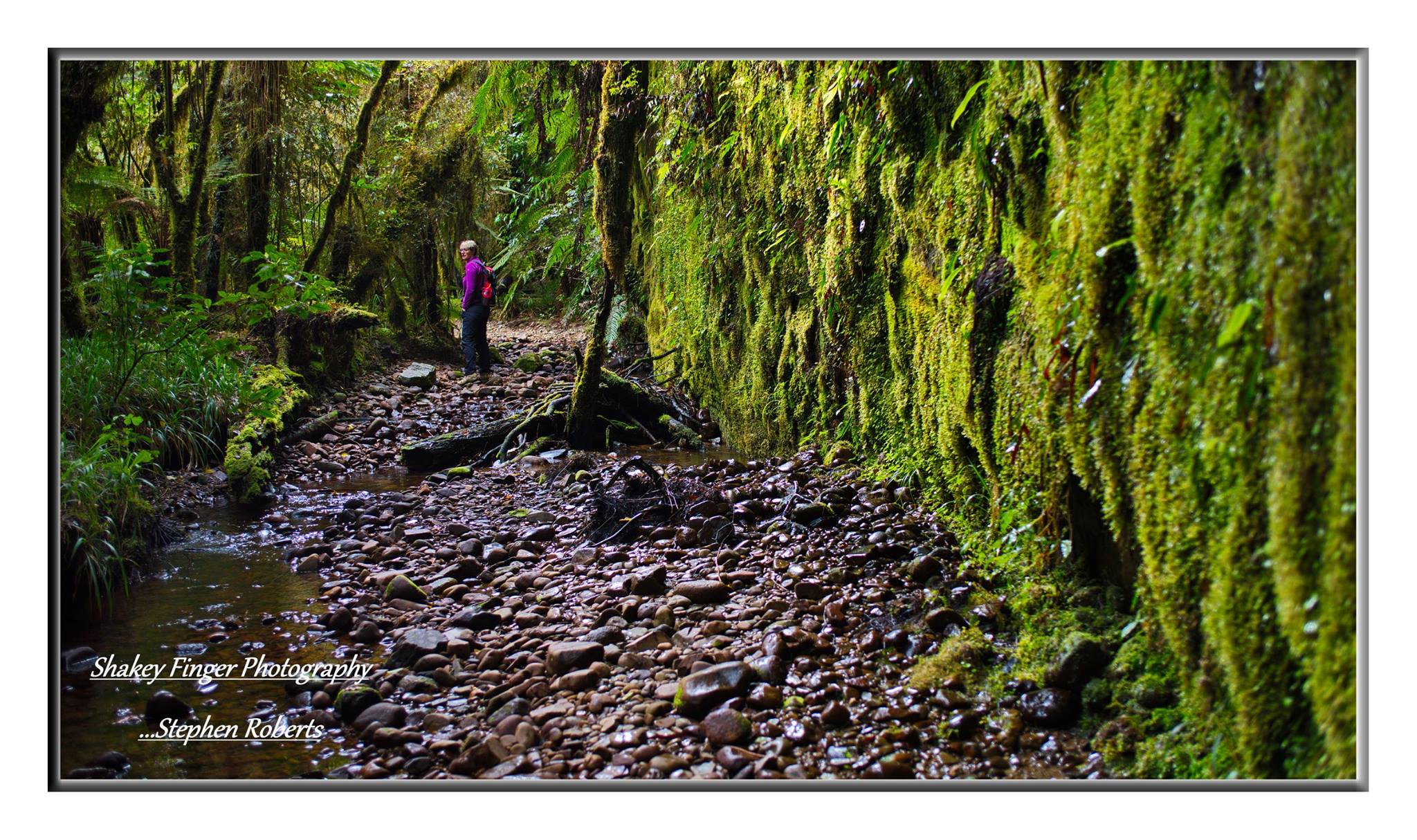 You are never far from the creek that was used for the mining slicing – redirecting the water flow when needed – a marvel of man-made creation and such an important part of our history.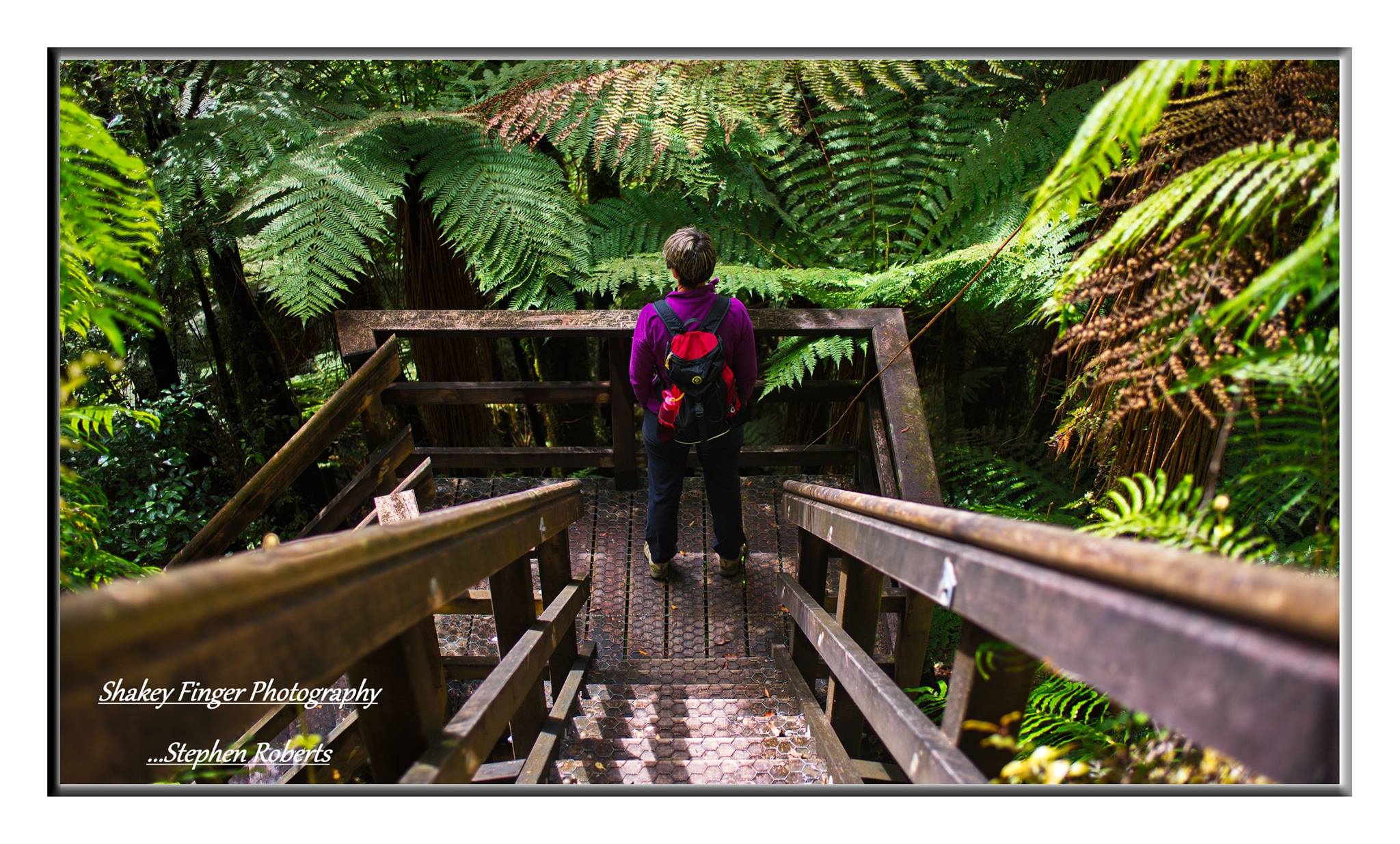 There are numerous stairways that lead you up and down and through the forest both regenerating and virgin native forest. There is plenty of birdsong and the size of the fern trees have to be seen to be believed.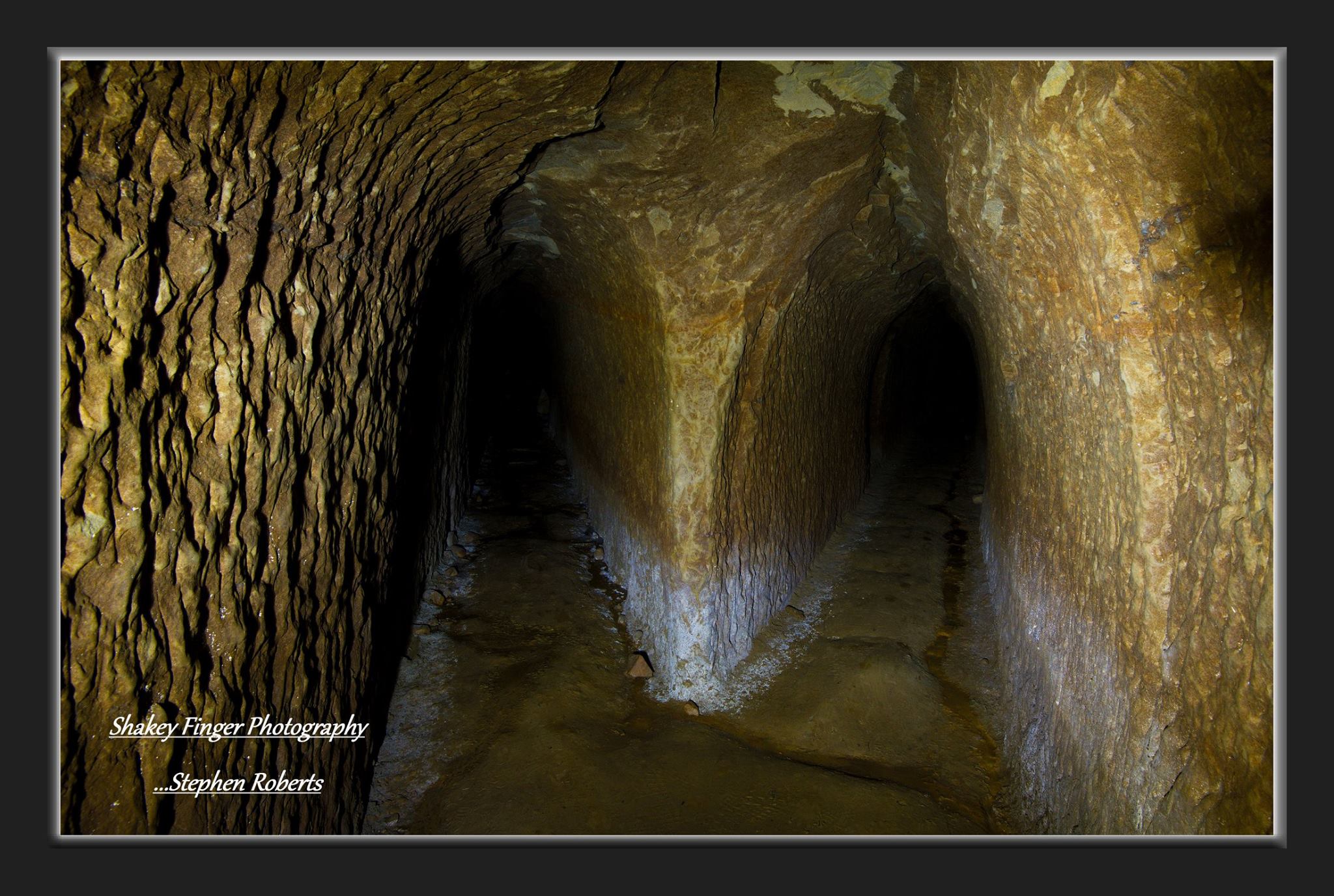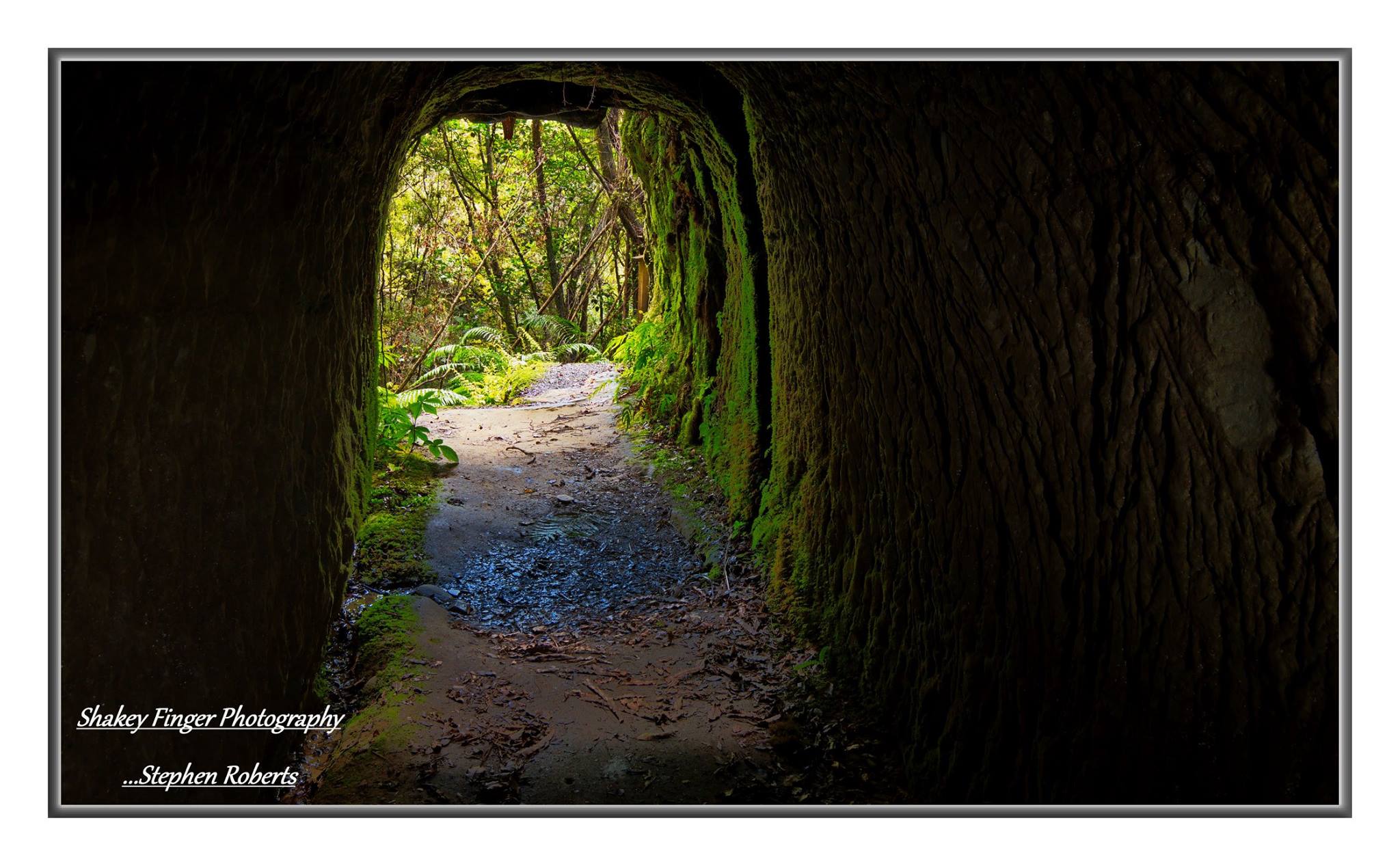 The remnants of tunnels give you a great insight to the working life of the miner of the day. Their diligence and skill and ability to leave something almost untouched by nature in time that follows. You can see the niches in the rock wall along the way where they sat their candles for lighting. Today we have the aid of our flashlights and when turned off you can sit and watch the glowworms light the rock ceiling. Thankfully we didn't come across any cave wetas – well not that I know of anyway…….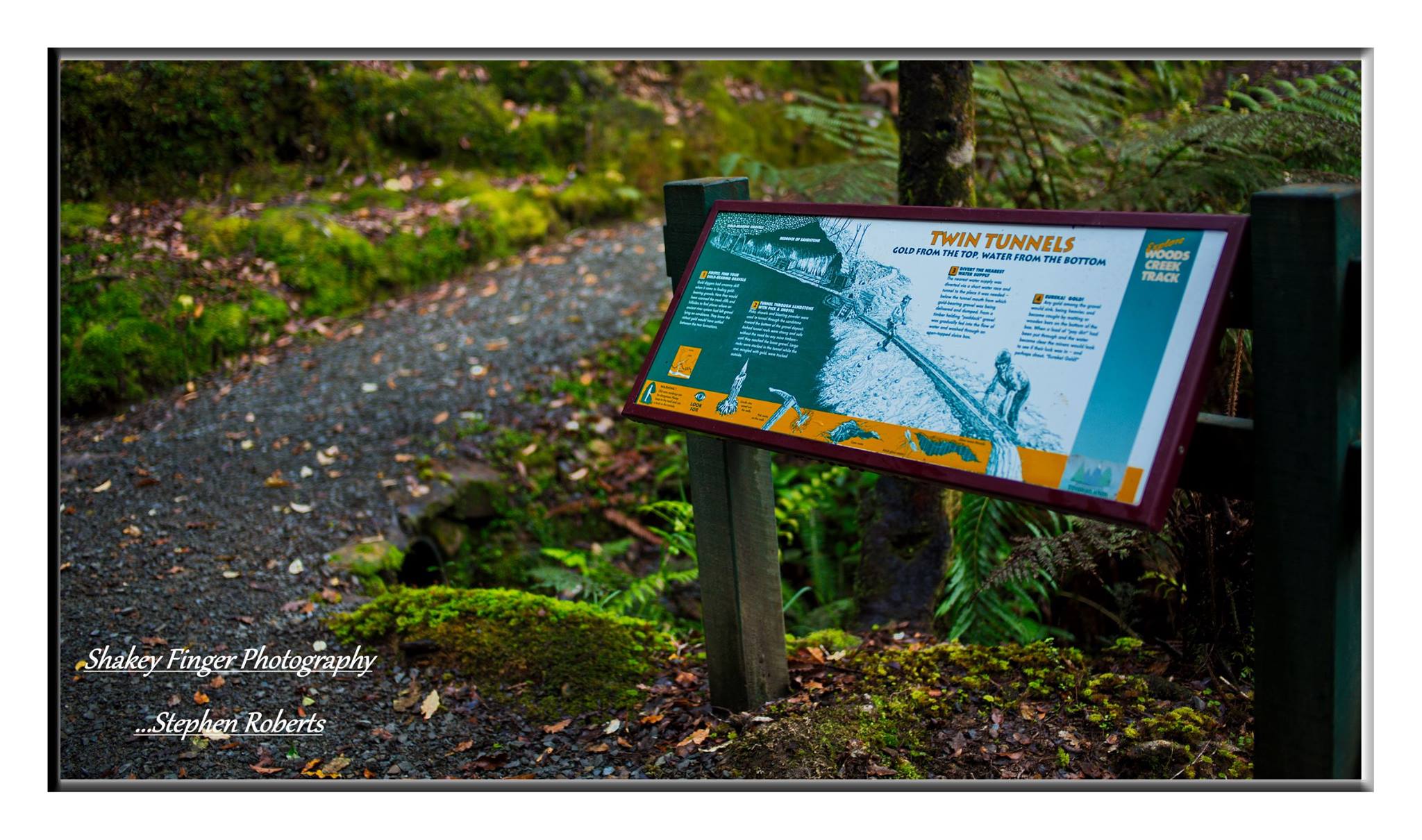 As with most DOC tracks there are some great information boards as you meander around the track giving you some of the history and explaining the procedures the miners used and their reasonings behind it.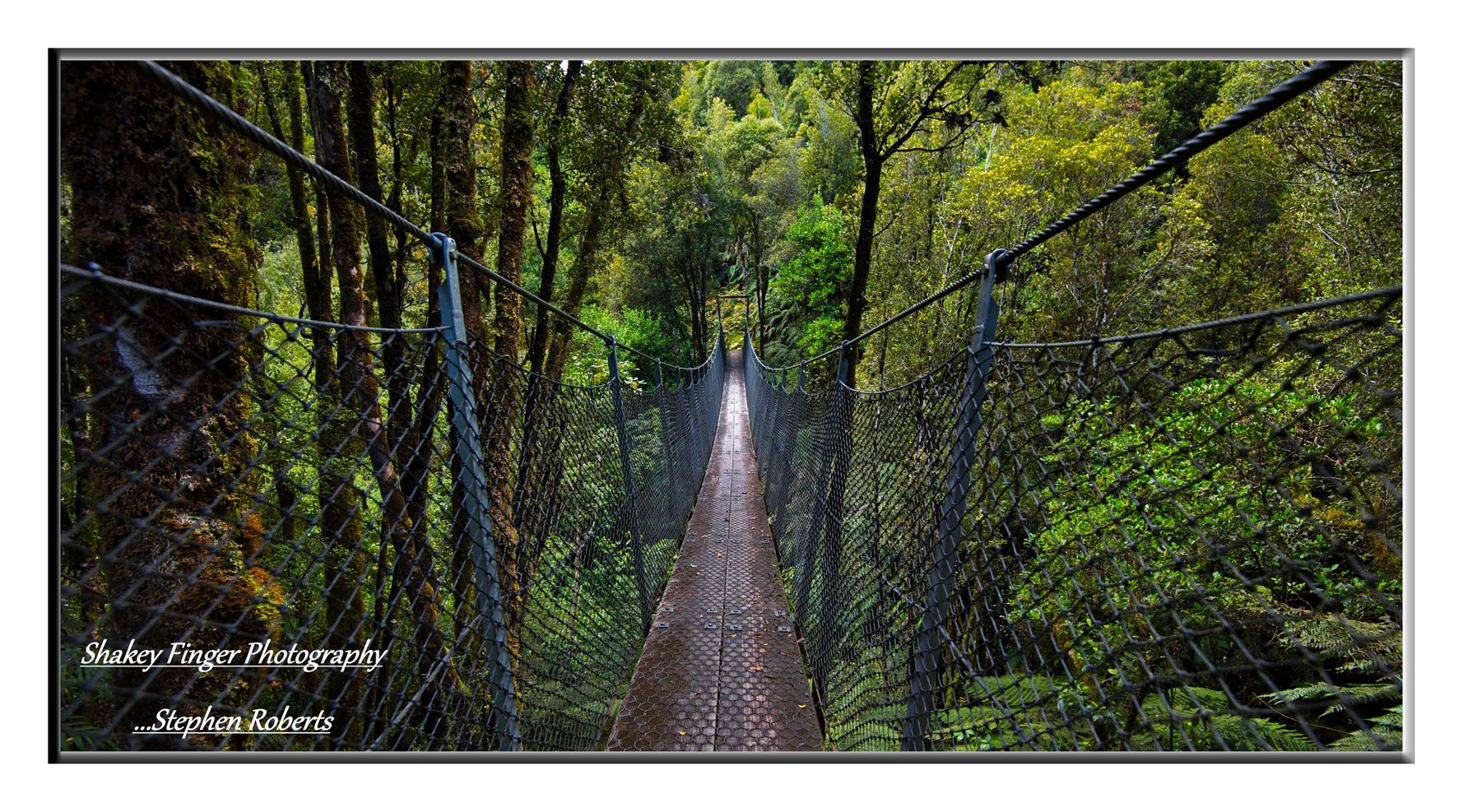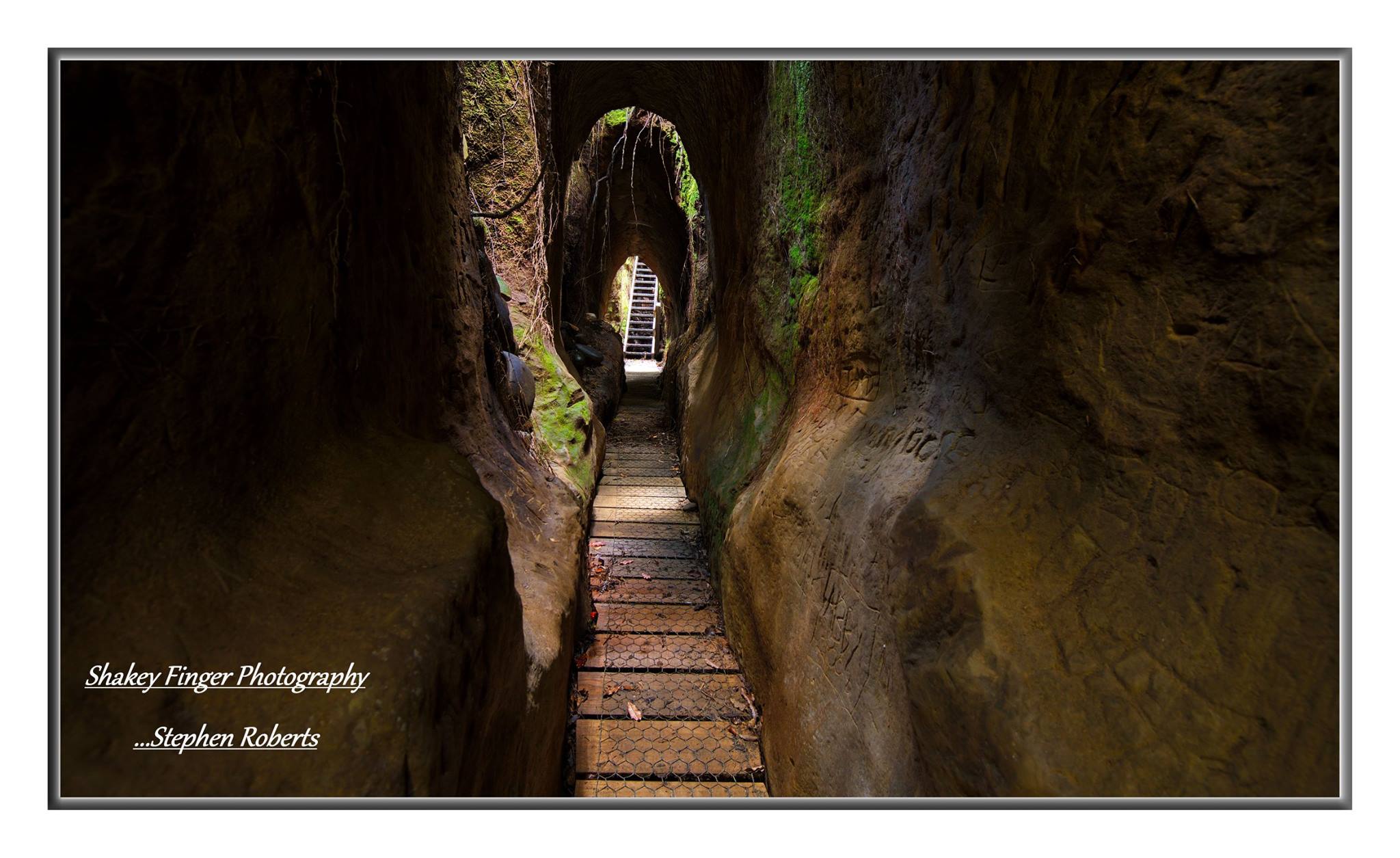 Woods Creek track would have to be one of the best examples on the West Coast incorporating a stunning bush walk with some fascinating mining history and if you ever have a chance I highly recommend adding it to your list of "must dos". For directions check out the DOC website.
Jan and Stephen run Breakers Boutique Accommodation on the Great Coast Road north of Greymouth. They love to get out and about exploring the many wonders of the West Coast.
---